Is this world becoming like a big Ghost Town?
Is this #blockchain doing the same?
Where's that Life? Maybe through my EP album composed/produced along with my fellow artist @strangersouma will tell you some stories about what we used to know as Hyat/Life :)
https://open.spotify.com/album/2EbbD1XN49p8Q75OK9RFXk
The other day, i've created my own new #community https://steemit.com/trending/hive-121824 #created for artists within the matrix of @steemit but i've got this sense, like the entire eco-system look like a Ghost town ... something like an empty mall on a time frame when in the Past there was a rush-hour kind of :)
Now,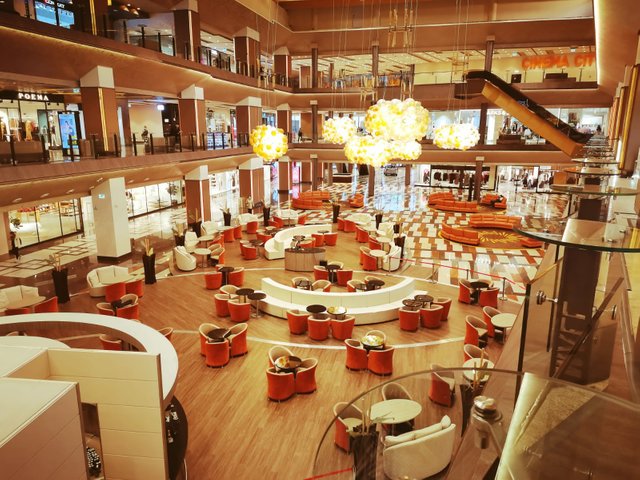 What can be perfect than this picture?
The perfect environment for a superb future of this world ...
Therefore, i am thinking "What a wonderful world ..." and i shall expect altruism on the horizon :))
For those, who are happy cause this world is on that brink of stepping 100 % the boarder of social distancing, embracing this disease, which is far much dangerous than what we have around this matrix at this moment in time, think again ...
I know for sure, that for some #art #music were things misunderstood even when the events/concerts were allowed to happen' ... and this disease of social distancing, which is the price paid by this society for their ignorance, and obsession for fb and other silly social platforms ...
Maybe the virus it's just a harder flu, and the actual social experiment is the best disease enveloped inside the biggest experiment in the history of this human society ...
Are you ready for the new world?
You better be, 'cause you'll listen the music, having, only if you aford ... your favorite artists, as holograms on a weekend night, during your party with only 2-3 other persons ...
Future sounds awesome.
And, i am hoping to see people inside steemit, the so called #steemians, to get involved and use #myarttribe as a tag and to support my https://steem-engine.net/?p=market&t=LNBT so i'll be able to offer my gifts/donations through #staking protocol as well to every artist who will participate and create within my #community ... but this will be kind of interetsing to achieve, since people are not reading :) especially, this fact it's proven on my pinned blog i've posted inside https://steemit.com/trending/hive-121824 through which i've invited people of art, creators within this platform, to comment their thoughts, and they will receive as a gift 30 #lnbt ...
Guess what? No one comment :)))
It seems no one wants to support my campaign or maybe it's true ... Ghost town within #steemit was implemented, or if i am not writing in languages beside english, you are non-existing within a platform that says it's still the mother ship of the decentralized world of writing blogs ... I am kind of confused ...
But, hey, who cares about art ... or better to say ... my art, right?
Ciao a tutti!
Enjoy your time, wherever you are ...