Road to the Sun / Camino al sol
---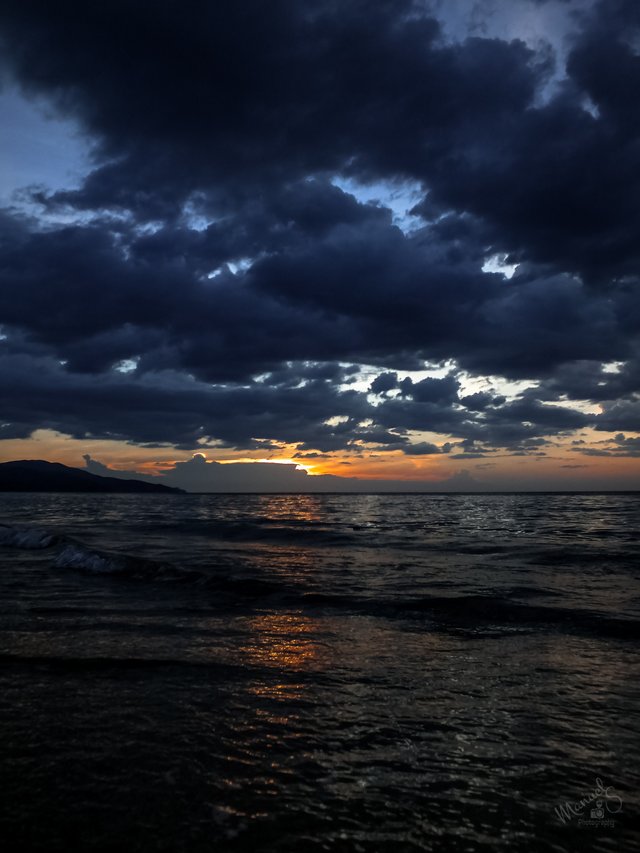 ---
Cuando el sol se pone, sus rayos tiñen el cielo de naranja y su reflejo también da un tono anaranjado al mar dibujando un camino que parece llevarnos al sol. Este es un atardecer de Cumaná - Venezuela. La naturaleza nos da estos hermosos eventos que sólo tenemos que aprender a apreciar. Espero sea de su agrado, nos vemos pronto.
---
When the sun is setting its rays dye the sky orange and its reflection also gives an orange tone to the sea drawing a path that seems to lead us to the sun. This is a sunset from Cumaná - Venezuela. Nature gives us these beautiful events that we only have to learn to appreciate. I hope you like it, see you soon.
---
---
Author: @manuel82

Photograph taken with camera Fujifilm HS25EXR
Cumaná - Venezuela

---

a warm greeting to @axeman the creator of the contest

---

---

I say goodbye until a next opportunity.