Hello to everyone ! I participated in my first steemit contest, black and white photography and drawing contest. I hope I can achieve good results because I tried very hard on the drawing I made specially for this competition. I hope I get the reward for my effort. I started drawing at the age of 4 and I saw that I actually had talent. Taking advantage of my talent, I started creating visual content for people. I know I'm not as professional as you see, but I'll do my best.
I entered the contest with this picture: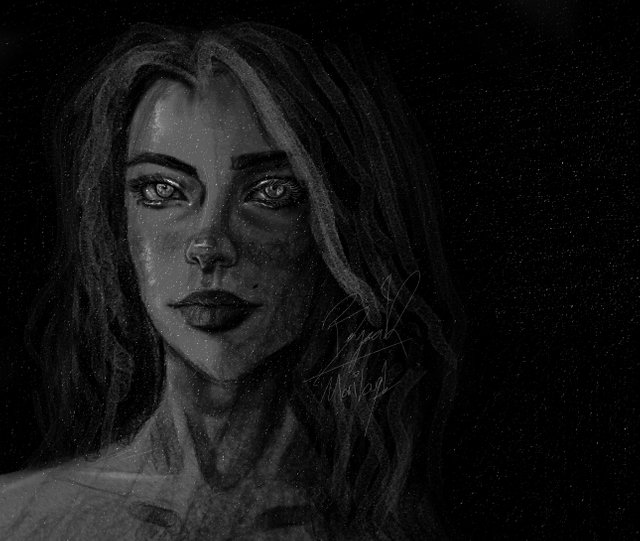 There is a beautiful woman as you can see in the picture. Maybe you can say the woman of loneliness or darkness. I leave the comment to you... :)
~Now I will present you how I drew the picture in 3 stages.
Step 1 :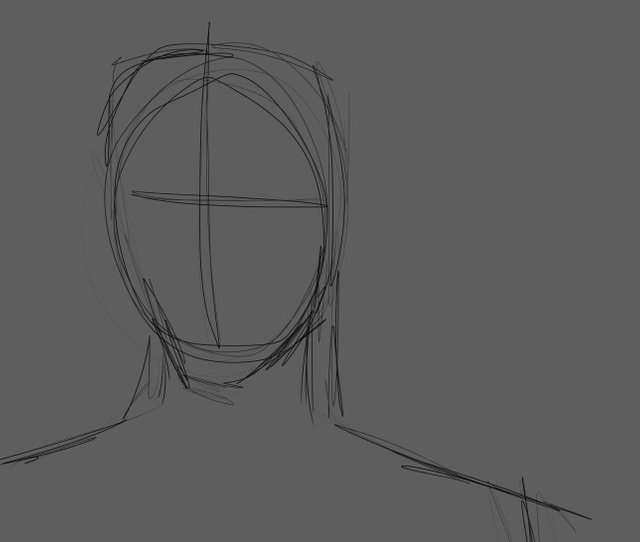 First, we create in mind how to shape the picture, if you want, you can create it by drawing. Then, in order to realize the imaginary picture you have created, we first draw the background and then the skeleton.
Step 2: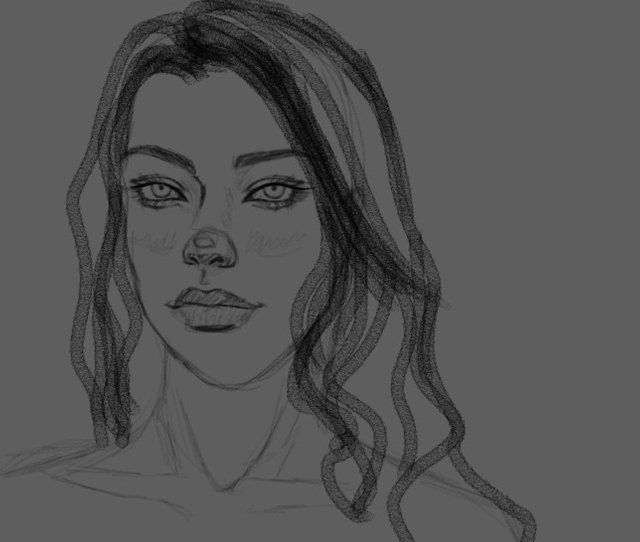 After drawing the outline, I drew the contours of the face. I couldn't do it at full scale because I don't have any equipment for drawing and I'm not professional. After drawing the facial lines, I went into light eyelash detail, nose and lip toning. So I got into pretone and I think it looks great in this state :)) I started drawing the hair lightly.
Step 3: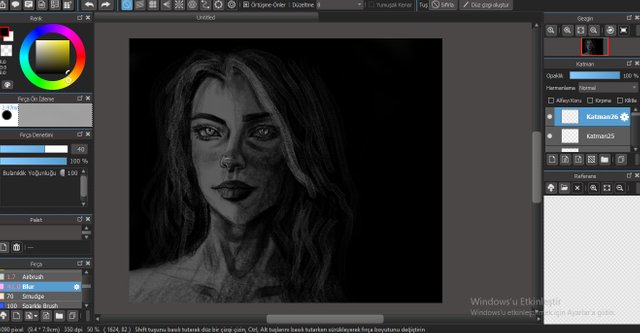 I went over the sketch I drew once more and now I started to tone. First, I toned the shadow parts of the face. Then I made shadows, sparkles, tones to make the eyes realistic. I did the same with the nose. Then I switched to lip. I haven't added too much shimmer to keep the lips painted and full. Then I started toning the body. I went into detail to keep it a bit more realistic. I did toning, shimmer, shadow separately. I've tried the eyes the most. Really eyes are a very important organ for a painting. I gave some shine to the hair. When I worked a little more I toned the background then the whole body. Finally, I made my last changes to the drawing and signed it. I don't know how many classical songs I listened to while drawing this picture, but I can say that I had a lot of fun and was very happy while drawing. Maybe even while preparing this article, I will be listening to classical music :))
||I am grateful for your moral and support. I love you <3 I'm already getting used to this place and I'm having a great time!||
@steemcurator01 @steemcurator02 @cryptokannon
Because it gives me the chance to compete in this community @xpilar, @steembasicincome , @axeman
\The program I use : Medibang Paint Pro/