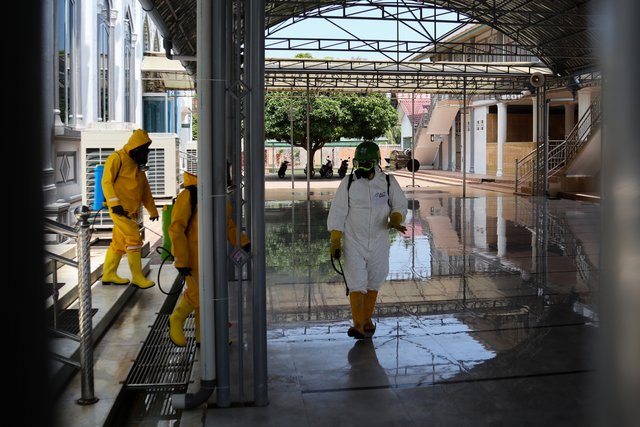 A number of volunteers from ACT (Emergency Response Action) were seen squeezing disinfectant liquid in a number of corners at one of the mosques in the city of Lhokseumawe, Aceh, Indonesia. Spraying disinfectant liquid is done voluntarily without collecting fees.
Sejumlah relawan dari ACT (Aksi Tanggap Darurat)terlihat sedang menyempotkan cairan disinfektan disejumlah sudut pada salah satu masjid di kota lhokseumawe, Aceh, Indonesia. Penyemprotan cairan disinfektan ini dilakukan secara sukarela tanpa memungut biaya.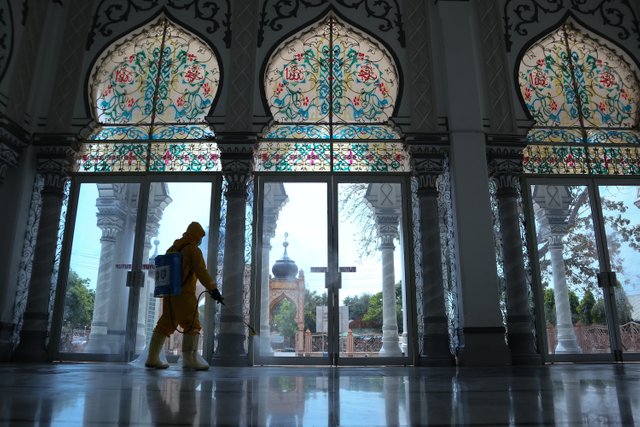 While the purpose of spraying the liquid is an effort to prevent transmission of the corona virus or COVID-19, which is currently endemic in various parts of the world, including Indonesia.
Sedangkan tujuan dari penyemprotan cairan tersebut adalah upaya pencegahan penularan virus corona atau COVID-19 yang saat ini telah mewabah di berbagai belahan dunia, juga termasuk Indonesia.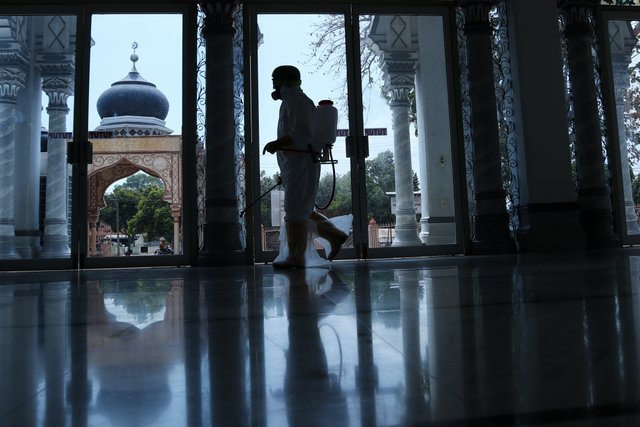 According to information from one of the officers spraying disinfectant liquid, so that the mosque where Muslims worship is free of the corona virus. Shingga Muslims who perform worship in this mosque become calm and comfortable without fear of contracting COVID-19, he said.
Menurut keterangan dari salah petugas penyemprotan cairan disinfektan tersebut, supaya masjid tempat ibadahnya umat muslim terbebas dari virus corona. Shingga umat muslim yang melaksanakan ibadah dimasjid ini menjadi tenang dan nyaman tanpa takut akan tertularnya COVID-19, ujarnya.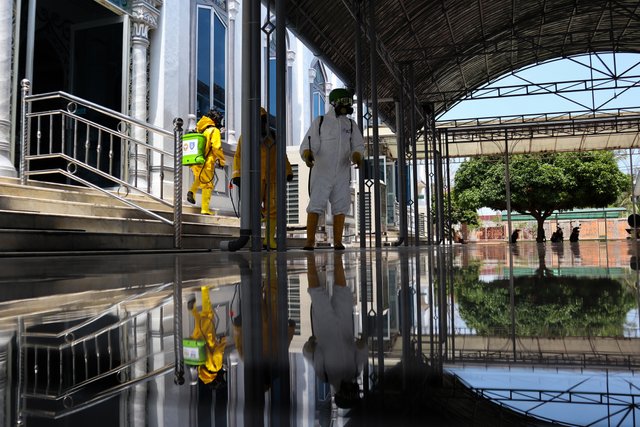 The officer also conveyed a number of messages to the public, so that they could protect themselves and keep themselves clean. By washing hands with soap and keeping a distance from others. And here are some photos of the activities of the officers doing spraying disinpektan. What I took was using a Canon M100 camera.
Petugas tersebut, juga menyampaikan beberapa pesan kepada masyarakat, supada bisa menjaga diri serta menjaga kebersihan dirinya sendiri. Dengan cara mencuci tangan dengan sabun dan menjaga jarak dengan orang lain. Dan inilah beberapa gambar aktivitas petugas sedang melakukan penyemprotan Disinpektan. Yang saya ambil dengan menggunakan kamera canon M100.
THANKS FOR VISIT MY BLOG
BEST REGARDS