Hi, my dear Steemit friends...
This is a sunset photo that I took in a village far from urban areas. I captured this photo on a beautiful day, the sun clearly visible beside the dome of the mosque in the village of Alue Liem which is located not far from the city area. The sun looks round like an egg that is yellow. And the sun will disappear slowly, that means day will be like night. Here is a picture of the sunset I present to you.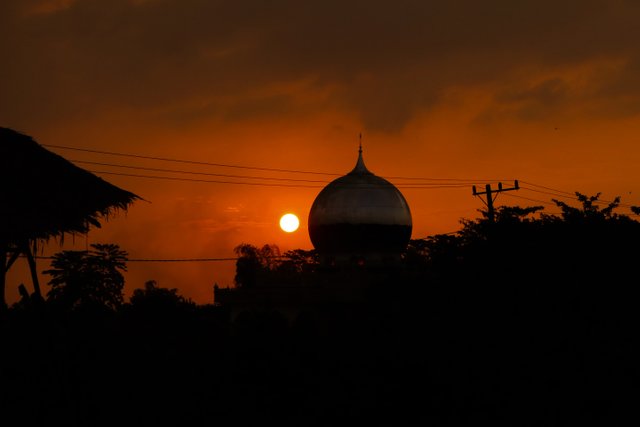 Click on image to view full screen
Note : Pada postingan ini, saya juga mengajak steemian khususnya yang berasal dari Indonesia, mengajak unutk mendukung Witness dari Indonesia Steemit Community. Mari kita mendukung saksi dari Indonesia. Jika anda ingin mendukungnya silahkan Klik pada link dibawah ini.
THANKS FOR VISIT MY BLOG
BEST REGARDS