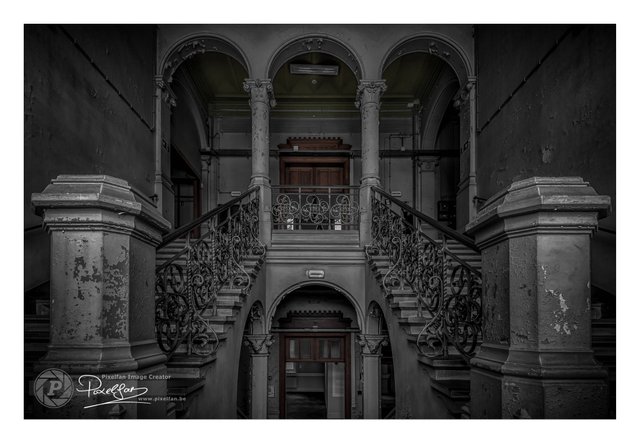 ---
I thought to post this earlier but I see that my previous post is already from 3 days ago.
A day really has too few hours! Between the exercises of my C# course and the writing / testing of my autovotebot, I have almost no time left to focus on photography. 😳
The good news is that the bot is progressing well. What I have written so far is already in testing mode, and without (major) bugs so far.
The less good news is the progress of my course ... but I will not elaborate on that now ... developing something concrete is so much more fun 🙄
Anyway, what you see here is the same staircase as the one from a few days ago ... but you probably guessed that yourself thanks to ... that green ceiling 😁
---
You liked this post?
Right you are 😉
Just follow me here to make sure you don't miss any new work. As you can see below, you will be in good company... my 3 skinny friends are waiting for you 😉


BTW: I will not ask you to upvote my posts… deep down inside you know you have to 😉
Curious to see my other work?
Although I spend most of my time here, you can also find me in other places… just take your pick…