Hello everyone, especially @axeman for this wonderful contest because life is beautiful also in black and white, in the beginning it was all like that.
In the previous contest the number #029 participated with the bell, but I was very happy and did not know that I had also taken a picture of the bell, because a bell without its bell, does not make sense.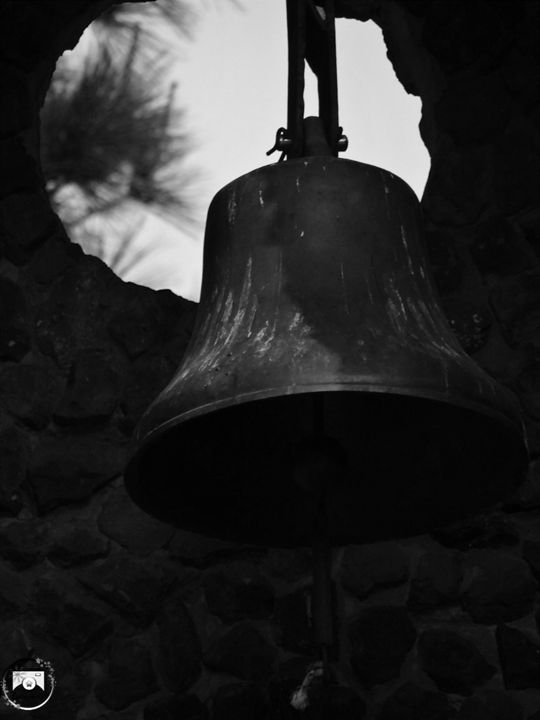 The sound that the bells emit is like a call to peace, to silence, you don't hear anything else but the bells.
That bell is sad and its surroundings are also sad because its owner left the country, as many have left, to seek better living conditions, so the bell has not rang, but when you hear it ring again it is because its owner has returned, hopefully soon you will miss your CLAN CLAN very much.
I took the picture with my Cyber-shot camera DSC-HX200V 18.2 MP Digital with all the zoom that it gives, in order to achieve that beautiful picture, which I then edit in black and white to participate in this contest.
But in its original color it is beautiful too.
This is the link of the contest in case you want to participate: https://steemit.com/hive-185836/@axeman/the-world-of-xpilar-b-and-w-photography-and-art-contest-week-031-20steem-14sbi-in-prizes-submissions-post