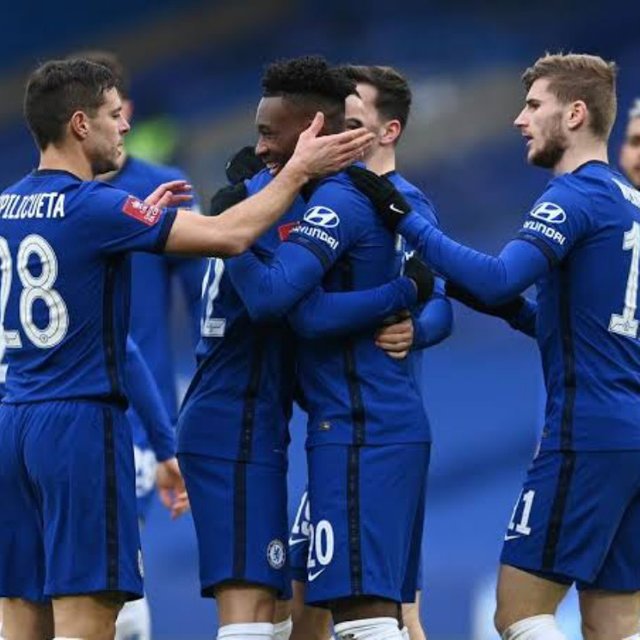 Chelsea have their way back to winning ways in the Emirates FA cup round 3 held at the Stamford Bridge Stadium against Morecambe. Chelsea beat the with 4-0 and proceed to the next round. It was a well prepared match for Morecambe but unfortunate for them Chelsea are more prepared than them because Chelsea didn't play the competition with youth player and most of the player that emerged in the match are senior player except Billy Gilmour.
The first half was fun and there was a lot of defensive game from Morecambe, Chlesea play an attacking game and Morecambe continued to blocked any chances created by Chelsea. In the 18 minutes of the first half Mason Mount scored the opening with a shot from outside the box and gave Chelsea a lead 1-0. Timo Wener scored the second goal in the 44 minutes with a head pass from Kai Havertz and put Chelsea more ahead of Morecambe to have a place in the next round. The first half ended with 2-0 and Morecambe never scored any goal.
In the second half Callum Hudson-Odoi and Kai Havertz scored to make it 4-0. It was a great performance from Chelsea team and they played an impressive game, how I hope Lampard could make the players use the Energy and play in the league the way they played yesterday. Chelsea currently do not have much to worry about as the wingers and other position are available, they need more fighting spirit to come back to winning ways.
[WhereIn Android] (http://www.wherein.io)