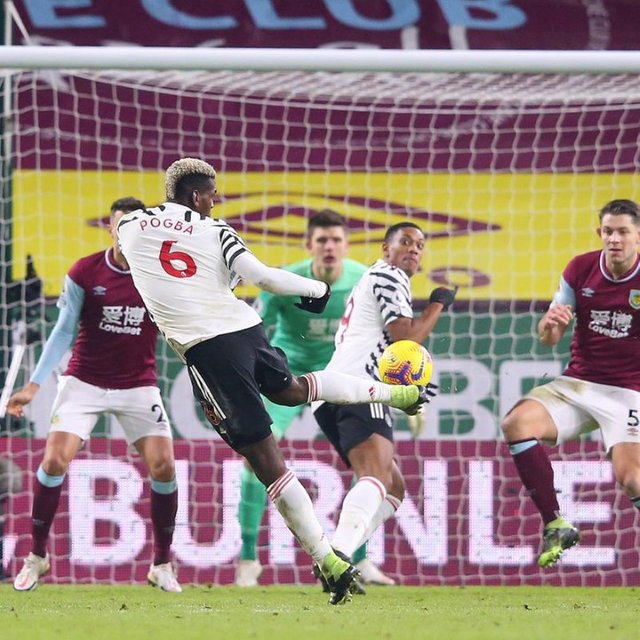 Manchester United continued with their impressive performance as they battle to beat Burnley 1-0 in the English Premier League game of 2020/2021 held at Turf Moor Stadium. Paul Pogba was the man that rescued Manchester United to the victory, after the Victory Manchester United remain at the top of the EPL with 36 points above Liverpool 33 points. It was a determination Match for Manchester United, though Burnley gave them a though time before they had the goal scored by Paul Pogba.
Before the match Manchester United is tied with Liverpool with 33 points but Liverpool taking the position with goal difference but as Manchester United is holding the first position, we will see how long they could old it because there is still a tough match ahead of them. Though Manchester United has been knocked out of UEFA Champions league and also League cup and their main focus is on the English Premier League and FA cup currently.
They have more chances to win the English Premier League if they continue with this form, this is just 17th week and there is still more 21 weeks to conclude the Epl season. Liverpool, Leicester City, Everton and Tottenham Hotspur are also in the title challenge but Manchester United had what it takes to lift the trophy. Manchester United will be travelling to Anfield in the weekend to play Liverpool, the match will decide if Manchester United are strong enough to hold the position.
[WhereIn Android] (http://www.wherein.io)