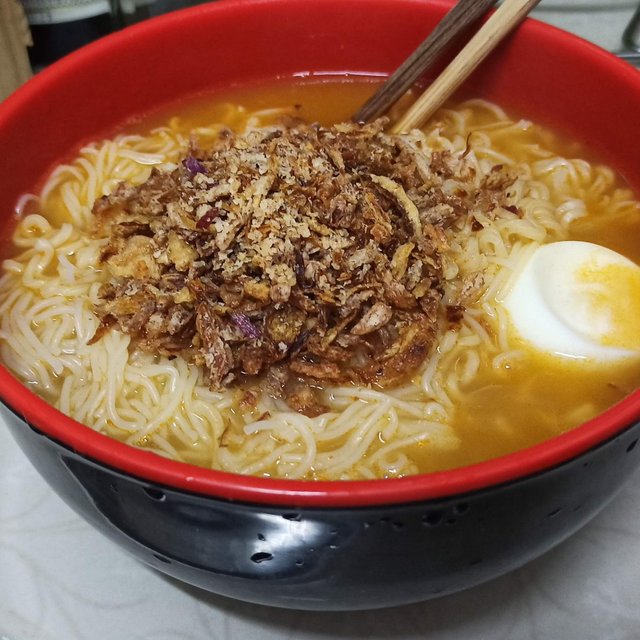 Without you 17/33
Work has been pretty tough these days, and the covid number is on the rise again. The boss is doing everything, squeezing every drop from the employees.
As a wage earner, and the only income provider in my house hold, there's technically nothing much I can do to protect my family and myself in the current situation.
I'm not trying to be the motivation guy, because I'm not. I know it's tough to carry on, I gotta do what I gotta do to make that living, so I can provide food for the family.
Came home late, and no dinner left for me. Fortunately, we still have some of these instant noodle, had them cooked, add some fried onions and a boiled egg, and I'm a happy camper already.
[WhereIn Android] (http://www.wherein.io)