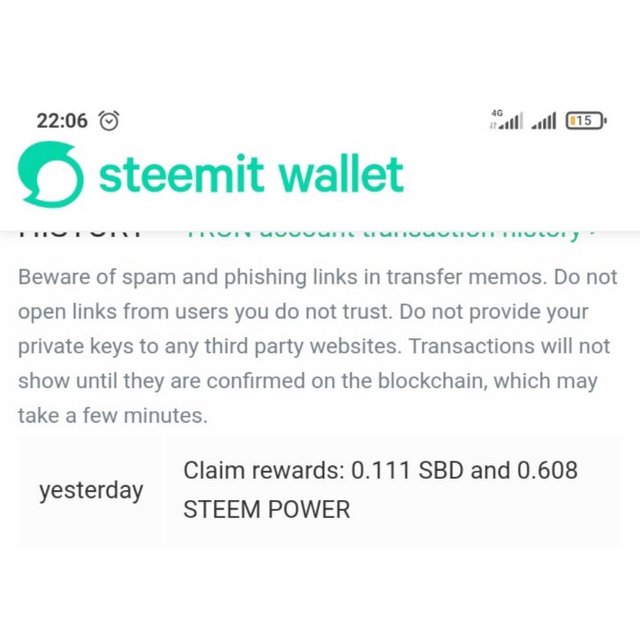 Claim Rewards Steemit.
Warm greetings to all of you.
In this post I want to share a little story about something happy, yesterday I have claimed the rewards of posting on Steemit so far.
Even though the results are very small, it makes me feel proud of the rewards that have been given, so far my posts have not received votes or rewards, every time I write and publish posts, they always score zero.
However, in the past few weeks, my writing has started to get votes from generous people. Yesterday I have claimed 0.111 SBD and 0.608 Steem Power. Even though it's a little bit, I am very happy.
Thanks.
[WhereIn Android] (http://www.wherein.io)