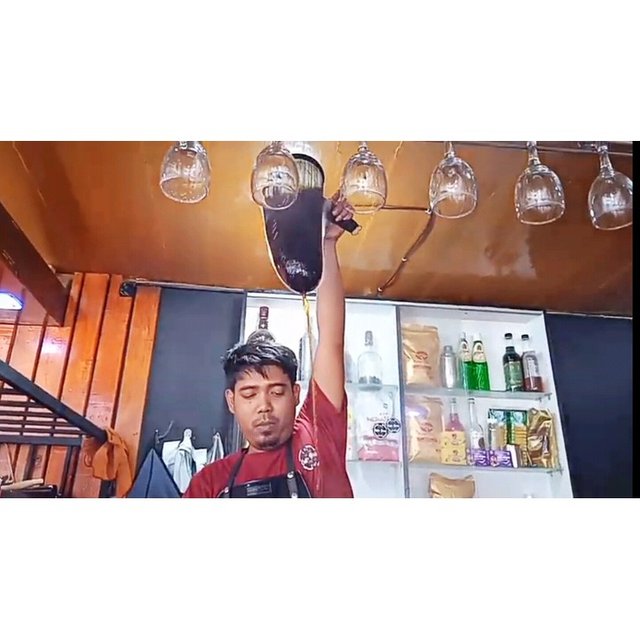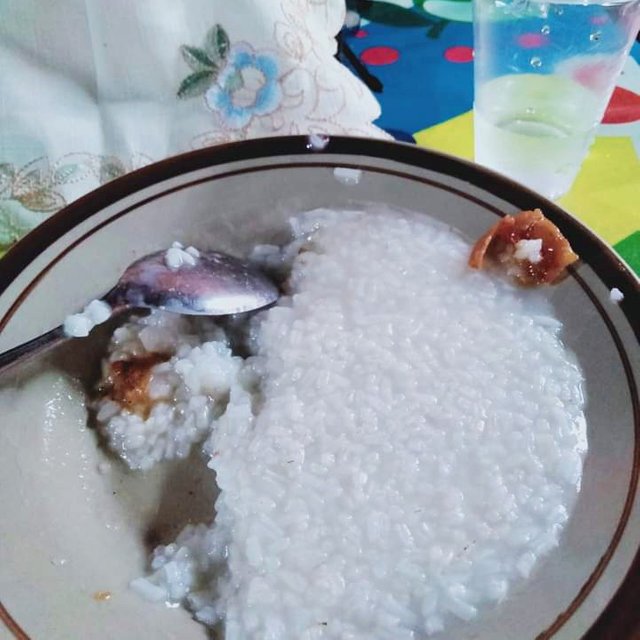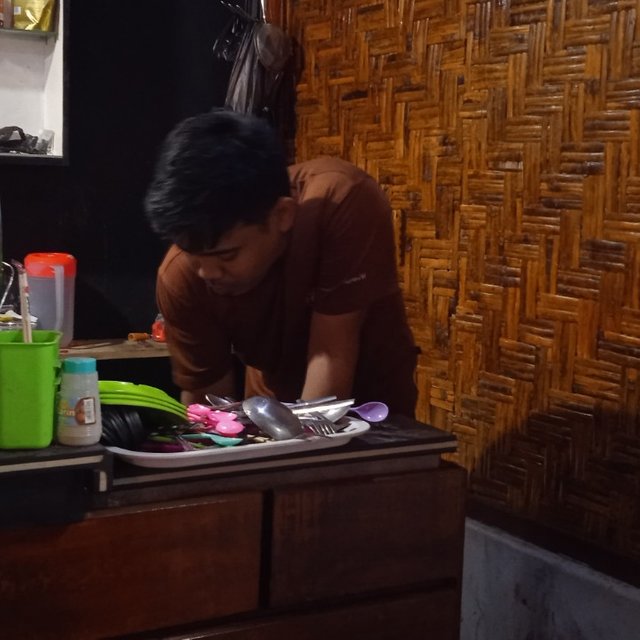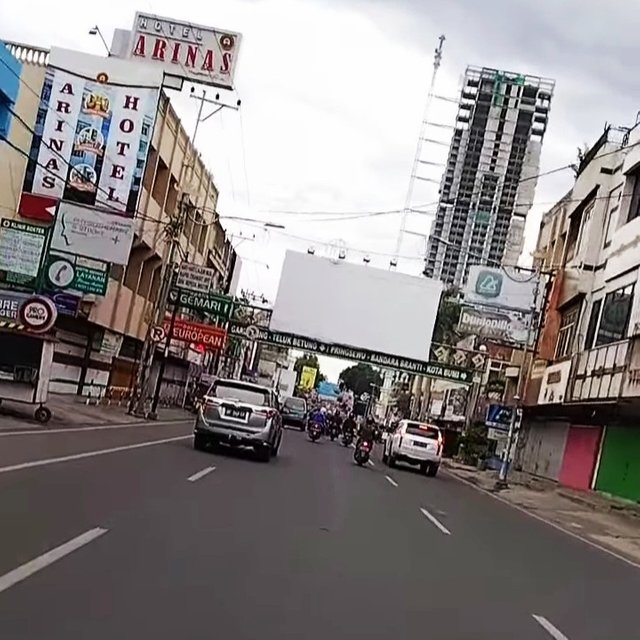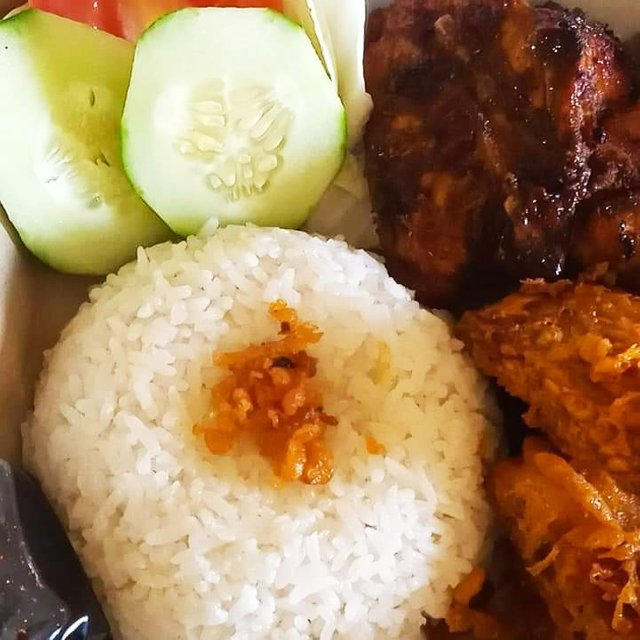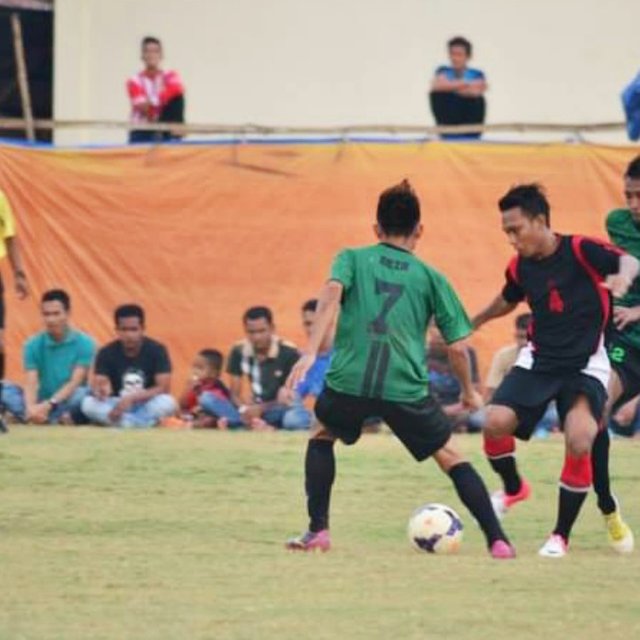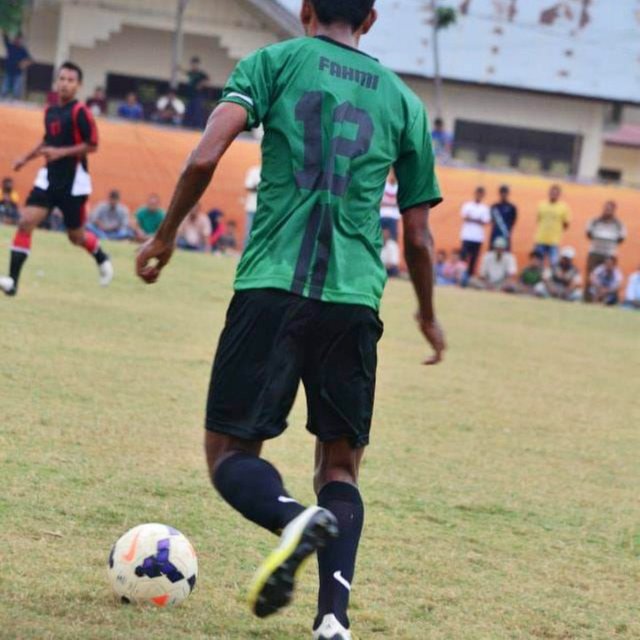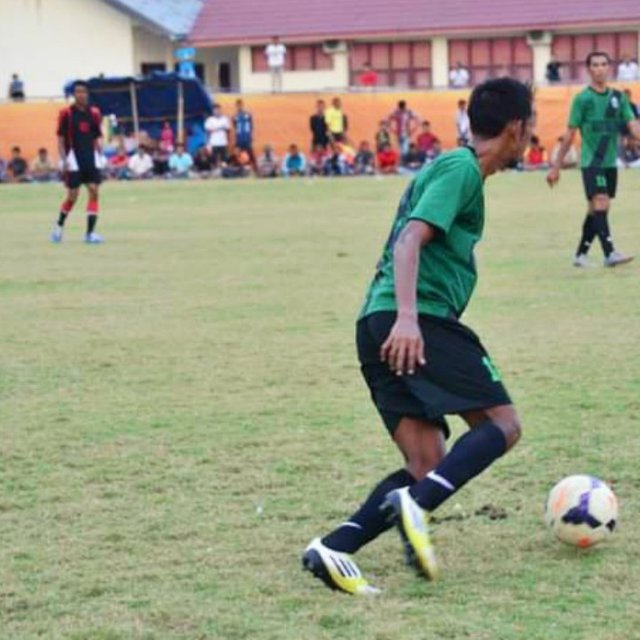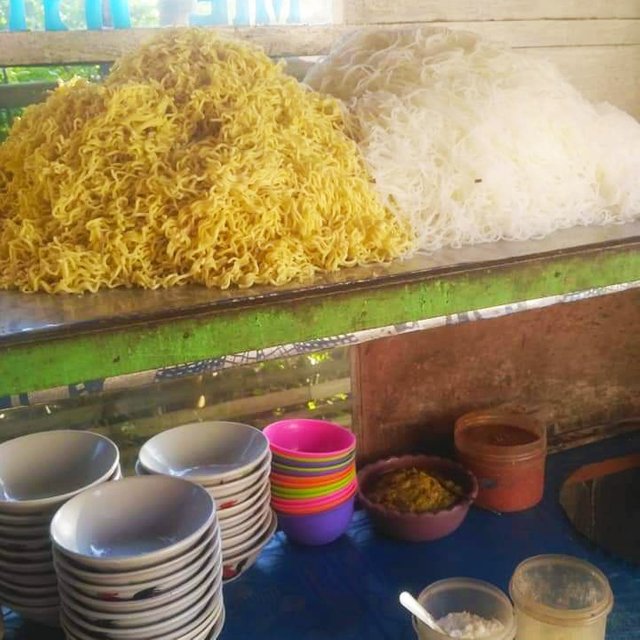 My Activity On Friday, 8/1/2021.
Keep spirit.
On this occasion, I will share a little story about the activities I did today, to be precise, Friday, 1/8/2021. The activities I go through are the same as usual days.
After waking up in the morning, I immediately cleaned myself to take a shower and have breakfast, with my small family at home, my wife and children enjoyed a very simple breakfast accompanied by my other family. Breakfast on this day is very meaningful, with very simple food we can gather for a moment to share stories and exchange opinions about the life we ​​have been through so far, not to forget we are grateful for the gifts and sustenance that God Almighty has given to our family .
Breakfast is very different as usual, the difference can be seen in the food menu that I will enjoy. The breakfast menu is in the form of porridge which is very tasty and delicious, porridge with chicken flavored sauce is very good for body health, of course. Water to accompany my very simple breakfast today.
After enjoying breakfast, I headed straight to the work location, as usual, my work as a Barista is certainly very tiring, but I am still enthusiastic and provide the best service for visitors. I went through this activity until time passed and entered a period of resting break. During the rest period, at noon, I took the time to clean myself by taking a shower, then praying and having lunch. After lunch and drinking a cup of milk coffee, I immediately returned to my duties as usual.
Today I said goodbye to quickly go home to the leadership, this is because I want to watch the shooting football match in my village. The afternoon arrived, I immediately rushed to get ready to go to the football field. After leaving work, I headed straight to the football field which took 30 minutes by land transportation.
When I arrived at the football field, I immediately parked my vehicle and headed to the entrance ticket booth, finally I got the ticket and I was able to enter the football field to watch the match. The match was very exciting and interesting, the two teams had each other's best players, the match was no less exciting with matches from world clubs such as Manchester United versus Manchester City, Real Madrid versus Barcelona, ​​Juventus versus AC Milan and Chelsea versus Liverpool.
After watching a football match, I immediately returned home to rest. On the way home, I took the time to stop by one of the stalls selling chicken noodles. I bought the chicken noodle with seven portions and I brought it home for me to enjoy with my family.
When I got home, I immediately gave the chicken noodles that I bought to serve.
Keep spirit.
Bireuen, 8/1/2021
@taufikaceh
[WhereIn Android] (http://www.wherein.io)