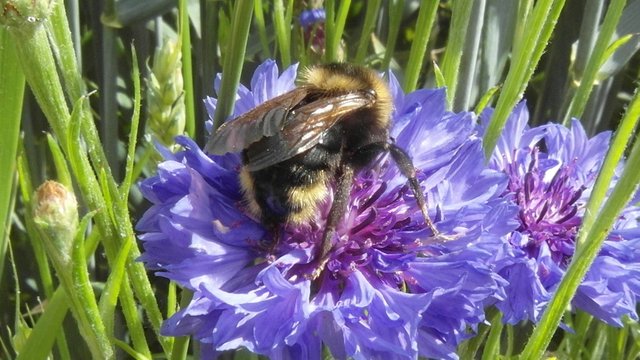 My Actifit Blog #668 | 22 June 2020 |
Although I wanted to take pictures of the area on my walk today, I was presented with some insects that I couldn't pass by: a bumblebee on a cornflower, a butterfly and a beetle whose name I don't know!
Since I only had my small pocket camera with me, the photos did not turn out as sharp and detailed as with my big camera.
But still . . . it is always nice and fascinating to discover new things on my walks. You just have to keep your eyes open.

Obwohl ich heute auf meinem Spaziergang die Gegend fotografieren wollte, präsentierten sich mir einige Insekten, an denen ich nicht vorbeigehen konnte: eine Hummel auf einer Kornblume, ein Schmetterling und ein Käfer, dessen Name ich nicht kenne!
Da ich nur meine kleine Pocketkamera bei mir hatte, sind die Fotos nicht so scharf und detailliert geworden, wie mit meiner großen Kamera.
Aber immerhin . . . es ist immer wieder schön und faszinierend auf meinen Spaziergängen Neues zu entdecken. Man muss nur seine Augen offen halten.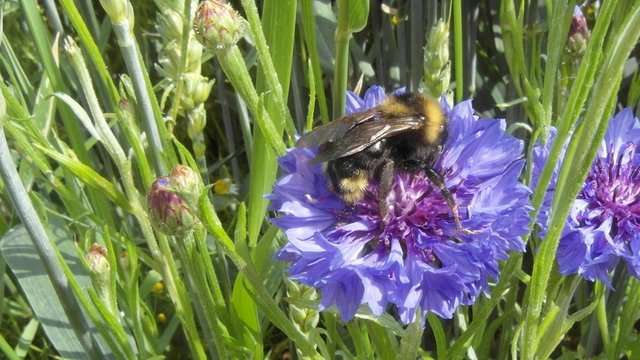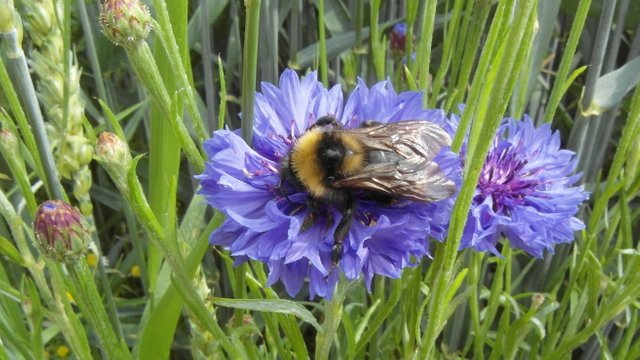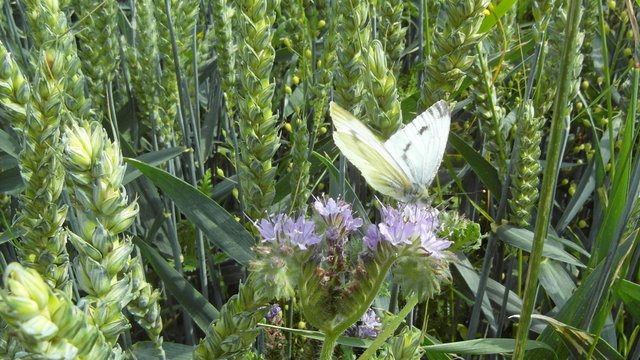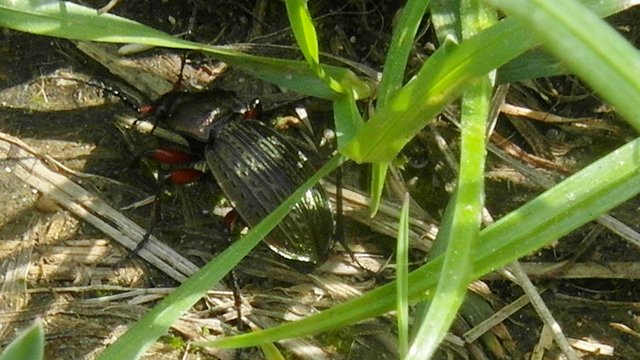 Stats for Today
Walking: 6 km
Current Total 2020:

1 050 km
Activity Count: 12 313 steps

(counted by my Fitbit device synced with actifit fitness tracker)
Activity Type:
Walking, Daily Activities
Current Actifit User Rank: 63 (+17.00)*
*Holding 170.00 AFITX tokens
Rewarded Activity Reports: Level 8/10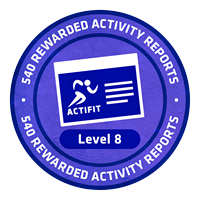 Next Badge: Level 9 needs to have 720 Rewarded Activity Reports!

How to start your actifit/HIVE account:
• Signup for a HIVE-account here
• Download the app for Android or IOS
• Join Actifit's community on Discord for discussions and help
• Follow @actifit for daily News and Statistics
• Read the Official White Paper for further information on the project!
• Please vote for @actifit as witness!! The team is doing an excellent job!
• Get upvotes from @actifit by posting your daily activities!
• Make at least 5K steps daily! Now you are ready to go to the Moon!
• Distance to the Moon is avg. 385K km! Enjoy your lifelong travel! 😄

This is my actifit posting account! I'm trying to enhance my health and fitness mainly by running, walking, cycling and swimming.
Please support and follow my progress! Thanks so much!
In addition your steps can earn Sweat-Coins!
Please use the following link to download the App (IOS or Android):
Sweat-Coins
Life is Motion! Live an active Lifestyle to stay healthy and fit!




Photos © by actifit-peter
Who-Am-I ?