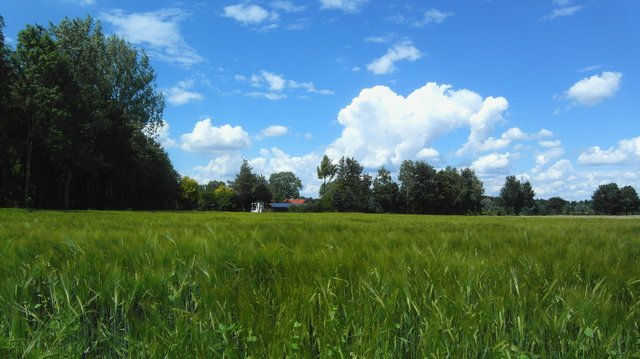 My Actifit Blog #670 | 25 June 2020 |
When I took my bicycle out for a little tour this afternoon, I had to listen to a complaint.
It had not been noticed by me for many weeks. No ride into the countryside, no sunshine in an otherwise dark garage. And I would not care for it any more. In addition it would feel dirty and neglected!
Well, it's true, my bicycle tours have decreased a lot since I started running.
Ok, maybe today my very nice 25 km tour was a beginning for a new love for my bike!
My bicycle gave me a big smile!

Als ich heute Nachmittag mein Fahrrad für eine kleine Tour herausholte, musste ich mir von ihm ein Klagelied anhören.
Es sei seit vielen Wochen von mir nicht beachtet worden. Keine Fahrt ins Grüne, kein Sonnenschein in einer ansonsten dunklen Garage. Und pflegen würde ich es auch nicht mehr. Es fühle sich dreckig und vernachlässigt!
Nun ja, es stimmt, meine Fahrradtouren haben seit meinem Laufen sehr abgenommen.
Ok, vielleicht war heute meine sehr schöne 25 km Tour ein Beginn für eine neue Liebe zu meinem Fahrrad!
Mein Fahrrad schenkte mir ein großes Lächeln!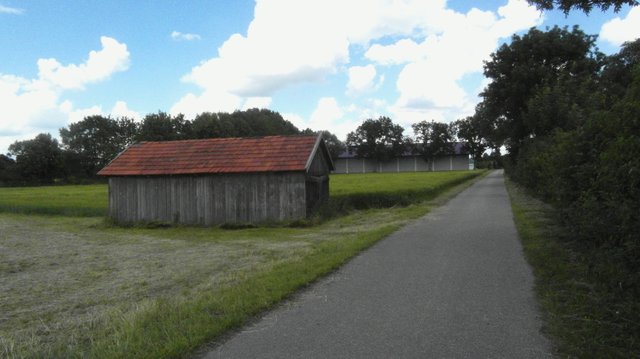 Stats for Today
Cycling: 25 km
Current Total 2020:

1 083 km
Activity Count: 15 249 steps

(counted by my Fitbit device synced with actifit fitness tracker)
Activity Type:
Cycling, Daily Activities
Current Actifit User Rank: 63 (+17.00)*
*Holding 170.00 AFITX tokens
Rewarded Activity Reports: Level 8/10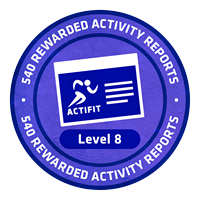 Next Badge: Level 9 needs to have 720 Rewarded Activity Reports!

How to start your actifit/HIVE account:
• Signup for a HIVE-account here
• Download the app for Android or IOS
• Join Actifit's community on Discord for discussions and help
• Follow @actifit for daily News and Statistics
• Read the Official White Paper for further information on the project!
• Please vote for @actifit as witness!! The team is doing an excellent job!
• Get upvotes from @actifit by posting your daily activities!
• Make at least 5K steps daily! Now you are ready to go to the Moon!
• Distance to the Moon is avg. 385K km! Enjoy your lifelong travel! 😄

This is my actifit posting account! I'm trying to enhance my health and fitness mainly by running, walking, cycling and swimming.
Please support and follow my progress! Thanks so much!
In addition your steps can earn Sweat-Coins!
Please use the following link to download the App (IOS or Android):
Sweat-Coins
Life is Motion! Live an active Lifestyle to stay healthy and fit!




Photos © by actifit-peter
Who-Am-I ?