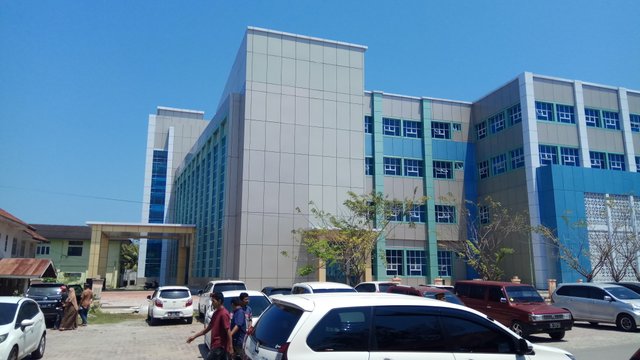 We never know what will happen in the future. Not just about the future, but today's events we will never know. Because good fortune and bad luck have been destined by God Almighty. Likewise with the incident that I experienced today, an event that I did not expect and had never crossed my mind.
Today I get a promotion in office. A position on one side I did not expect, also on the one side had happened and it happened so fast. Without any signs or background. Previously I also did not know that I had been monitored the assessment team in the past few months. Those who recommend my name and a number of other names to choose from in this position. And they never told me about me being nominated for that position.
And those who are on the assessment team do not know who will be chosen by the director to occupy the position. They only elect and submit three candidates to the director. The director himself has the prerogrative right in determining his choice. And when I was contacted by the assistant director this morning there was also no inkling of being placed in that position. Because I was contacted quite often by the assistant director, if at any time the director needed something with me. So when I was contacted this morning via telephone, the assistant director only told me to go to the director because there was something to be discussed.
So, when I met the director, I was as usual to meet him. But when I was invited to sit on the couch in his office. I was surprised when he offered me the position. And I was asking for time to consider first his offer.



5806