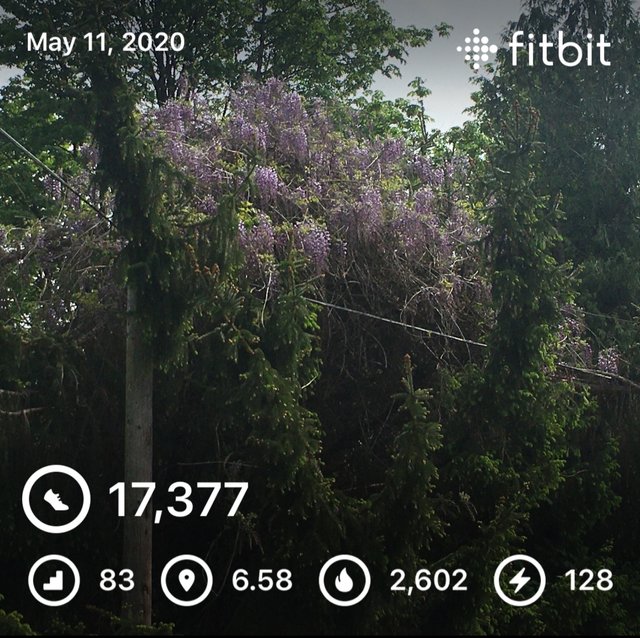 Hi guys and thanks for stopping by!
I got up this morning with the intention of getting our hike in earlier than normal. As we got ready and headed out, a local tree cutting company known for not being the nicest folks, were just north of our driveway taking out a tree the neighbor had reported to the local utility company as being a hazard. Going out the driveway and starting the hike would require us to walk by where they had the road barricaded. I knew they wouldn't allow us to pass. So at first, we looked for a way through the woods from our property where we could gain access to the road. Unfortunately the creek that runs along the front was too steep a ravine to be able to cross and climb up out of. In the end, we temporarily gave up and went to get gas for mowing the yard.
They were still there when we returned but were soon gone. Up the hill we headed!
Who let all of the bugs out anyway?! It was like someone had removed the lid to a bug keeper and the smidges were out in full attack force!🙀. I pulled out my secret weapon-my homemade bug repellent which is good stuff. Even it was having a hard time keeping the pesky little things at bay!
Actifit-Lamb jumped into my backpack to stay away from the vermin. When we got to Towhee Ridge, she was so excited as it was her first tea party on the trail. She had just gotten a new tea set and was anxious to try it out.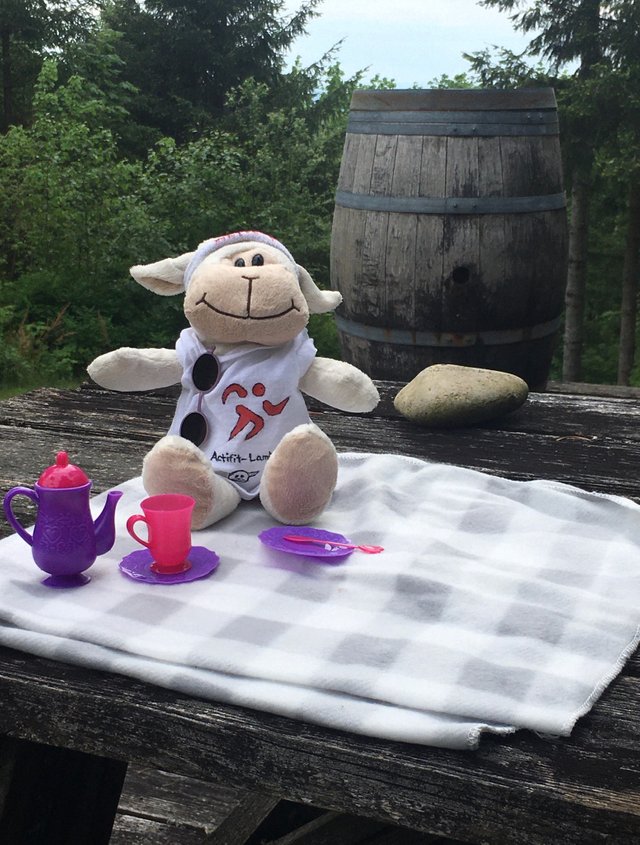 She finished quickly as the smidges smelled a new victim!
We headed for home after applying another layer of my bug repellent.
The wisteria behind the Fitbit stats is from another neighbor's tree at the side of the road. I rummaged around and found a couple of seed pods so I'm hoping to grow my own.
Just as we arrived home, I handed my water bottle to @silvertop ( more like kind of threw it, lol) and grabbed my phone to take this picture.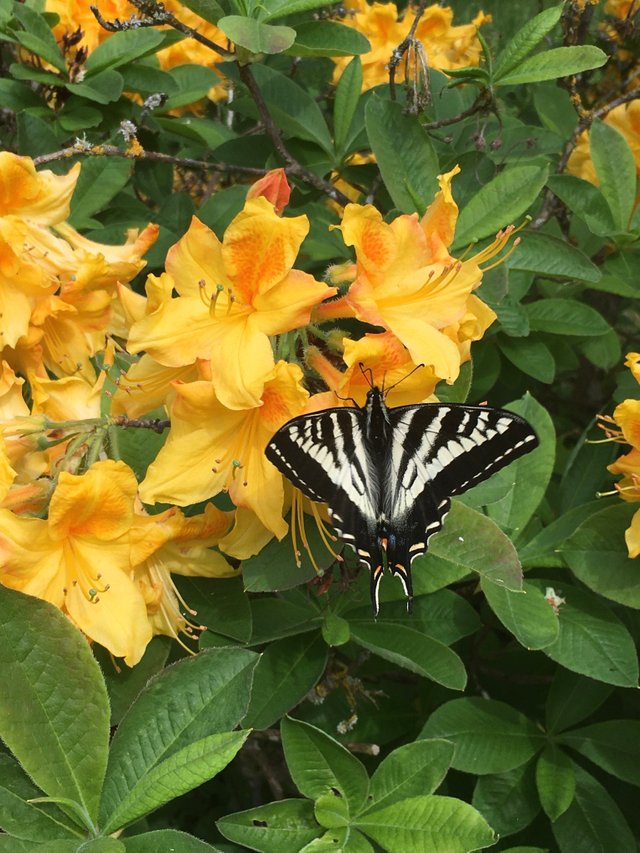 Beautiful!
Tomorrow is another day. This one is done.
That's gonna be it for now. Take care and be safe and stay healthy! Keep on @actifit steppin'! 🤗😘👣😁💪😎👍🎶🐝🦋



17377

Daily Activity,Hiking,House Chores

is a member of #ladiesofsgs4eva
a sweet group of lady stackers of SGH