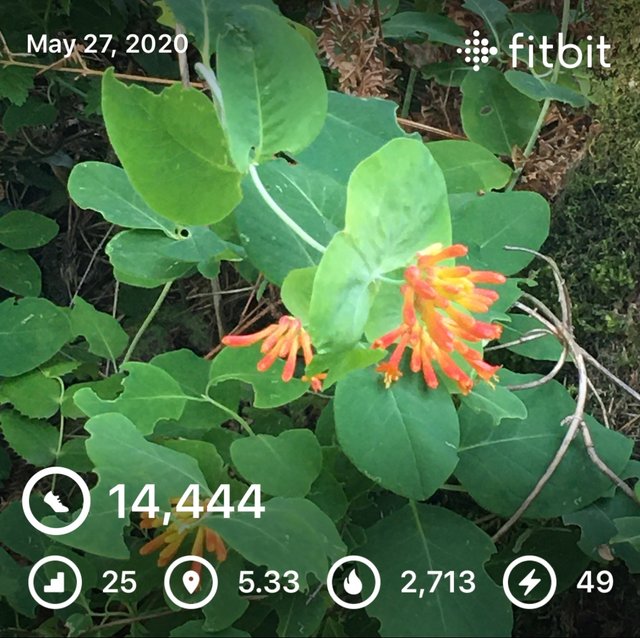 Hi guys! Thanks for stopping by!
Today was a busy, busy day at work. You see, the lady who usually works on Wednesday and Friday with me is only working Mondays and Tuesday. The doc does exams on Wednesday and Friday. So that leaves me to do both sets of duties plus all the extra sanitation work because of coronavirus. I've been doing pretty good in keeping up and getting it all done. Lol, today, when I got to work, I wasn't really ready for the oatmeal I had brought, nor did the protein bar I always keep handy sound tempting. Ironically it was around 4 pm when I realized I hadn't eaten anything all day! Not good, I know, but it is what it is. 😏
I got home and we headed out for a hike. Yesterday, our neighbor's cat (the one who's been over in Eastern Washington while recovering from heart related issues) had been spotted at another neighbor's house way up at the top of our road just before the trailhead. Either my neighbor's grown daughter had taken her up there when she went up, or the cat followed her up. Anyway, long story sort - the cat never went home. I was contacted by two neighbors who had seen it last night. I guess they thought I could go get her an return her home, but this kitty is shy and skittish and all the time we've been feeding her, she would never come close. So when I explained that all we could do was figure she'd go home. Not so! When we found her tonight, she would come towards me when I called but stayed her distance. I asked @silvertop to go get the daughter so she could get the kitty. I kept calling her and she'd follow. Eventually I stopped moving and she came to me. She let me pet her, so I made a move to pick her up. It went ok although she was squirming a lot. As I walked and carried her, we came to a house where the neighbors were out and they made a noise that scared her. She twisted in typical kitty style and nailed me with her claws and twisted out of my grasp. Darn!! Eventually @silvertop came back with the daughter trailing and we left her with the kitty. She wasn't to keen to go to her either so we thought the fewer people around, the better, and we headed for home. So much for our hike! Plus I really needed to tend the decent scratches she gave me anyway.
So, poor Actifit-Lamb didn't get her hike or her photo shoot! I needed to roast coffee for a customer and she begged me to be the assistant roaster. Here she is between our two roasters.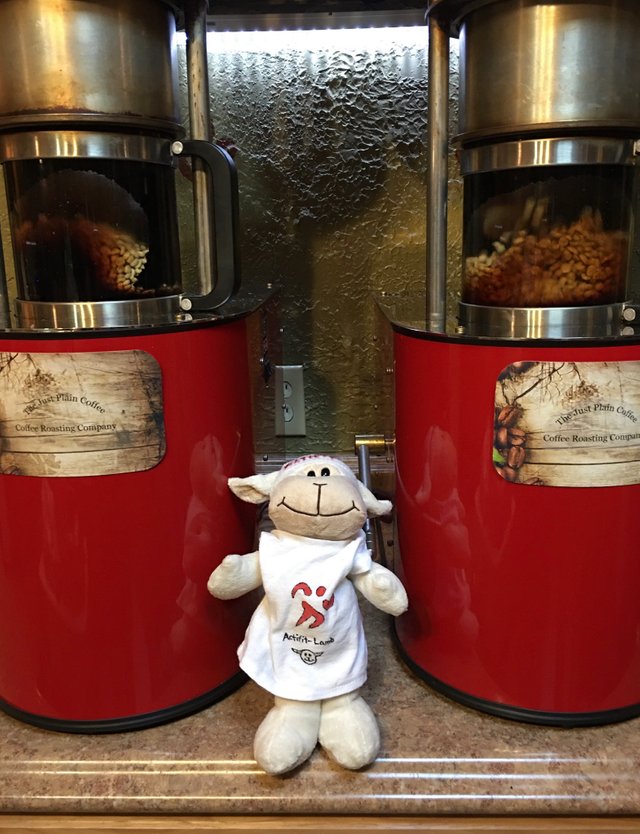 Then, she wanted to get up close to investigate how the fluid bed works.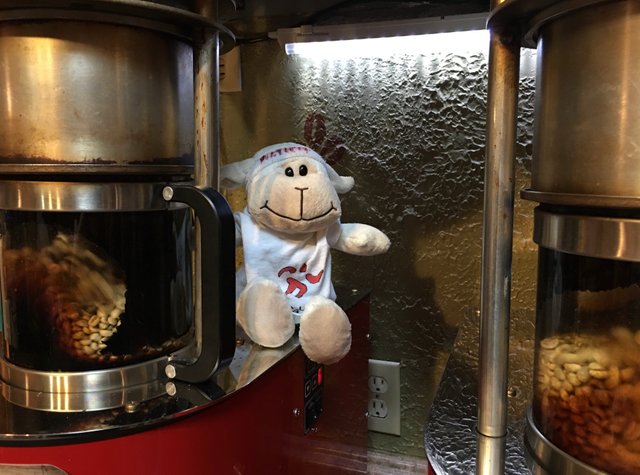 I told her she couldn't stay up there too long as her fur is combustible and it would be too hot soon.
Well, that's gonna be it for now. The end of the day was so not as planned, but then there is always tomorrow!
Take care and have a good night!💤🌙 😎👍🐑👣🎶☕️🥰💪



14444

Daily Activity,Hiking,House Chores,Moving Around Office

is a member of #ladiesofsgs4eva
a sweet group of lady stackers of SGH