.
---
Reggaesteemers,
This is a fun video from Mr Eazy: Hollup. It is good for us to have fun while listening to this song.
About the artist
Oluwatosin Ajibade (born 19 July 1991), better known by his stage name Mr Eazi, is a Nigerian singer, songwriter, and entrepreneur. He is the pioneer of Banku music, a fusion sound he describes as a mixture of Ghanaian highlife and Nigerian chord progressions and patterns. Mr Eazi relocated to Kumasi in 2008 and enrolled at KNUST, where he began booking artists to perform at college parties. He showed interest in music after recording a guest verse on "My Life", a song that gained traction and became a popular record at KNUST. Mr Eazi released his debut mixtape About to Blow in July 2013. He won an international audience following the release of the Efya-assisted single "Skin Tight". His second mixtape Life Is Eazi, Vol. 1 - Accra To Lagos was released on 10 February 2017. In March 2018, several outlets reported that Mr Eazi signed a record deal with Diplo's label Mad Decent. Mr Eazi signed a licensing deal with Universal Africa, a subsidiary of Universal Music
Contact Mr Eazi on Social Media
You can visit his Twitter, Instagram, Soundcloud Facebook to get the update on hes music activities.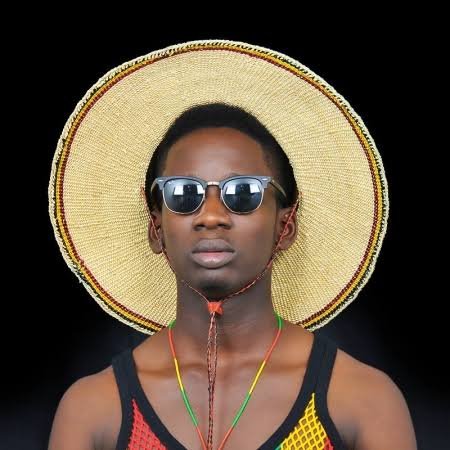 .
---
Info of the song
Song: Hollup
Artist: Mr Eazy (feat. Joey B, Dammy Krane)
Album: Mr Eazy
Licensed to YouTube by Believe Music, AdRev for Rights Holder (in the name of Nedjon Media); AMRA, BMI - Broadcast Music Inc., TuneCore Publishing, CMRRA, and 7 music copyright community
Released: 2015
Genre: Reggae
If you want to listen to the song, you can find it on Spotify, and Deezer
U think say the world dey revolve around ur bum bum
U think say the world dey rotate around ur bum bum
U think say the world dey revolve around ur fine face
Holl up, holl up, holl up
Right now adey call u way u no dey pick
Right adey call u way u no deh pick
Sekof u get 10000 followers on instagram
and right now when you post pictures the boys dey like
hollup hollup hollup
hollup hollup hollup
hollup hollup hollup
hollup hollup hollup
guys make i tell you some story (go)
lend me your ears make i tell you about some girl be (woah)
you ever try send dm reply come yes-time (slow)
hollup hollup hollup
7 days sef go weeks bro
so i deh one side
this girl come
opense o vibe miss road serf
i no see you serf baby you think say you smart
16 years miss lawsan
reason being some girls think we're fools
i post one pic ...
try halla see i go bomb blast you
imagine your heart beat congrats julz
this girl those times i no get sika
she would never ever kiss back
Writer of the song: Todd Moore/Don Johnson
The lyrics of Hollup ©EXTREME MUSIC LIBRARY LTD
---
---
ReggaeSteem Delegation
Delegate to ReggaeSteem and be fast tracked to be considered for the JAHM whitelist by @cryptitcat. (You also need quality posts to be on this lists/auto-trail). Delegators go on the ReggaeSteem curation trail where your non-JAHM/Reggae related posts are curated once per day up to 5 times per week with a percentage depending on your delegation amount.


If you have already delegated to us and have nott seen the ReggaeSteem account voting your non-JAHM tagged content ( content not on ReggaeSteem), please contact us on Discord. Steem from this curation trail is used for ReggaeSteem development and growth. At the moment we are not offering any form of "dividend" style rewards in return for delegation.
50SP| 100SP |200SP | 300SP | 1,000 SP| 10,000SP
---
Thank you for being a part of this journey. We look forward to growing with you and bringing Reggae Culture and a nation onto the Steem blockchain.





Web| Tribe| Telegram| Twitter| YouTube

---

Posted via ReggaeSteem | Reggae Culture Rewarded