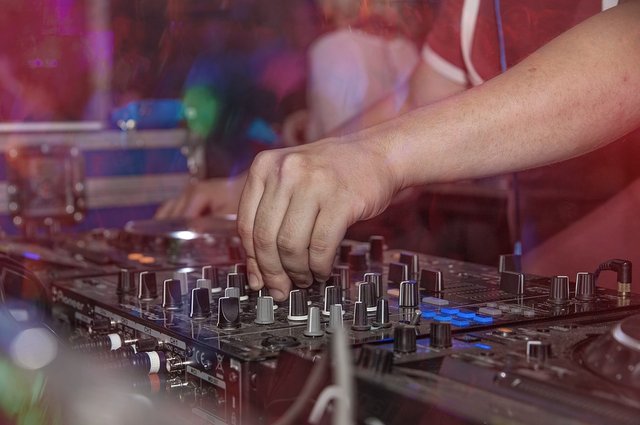 DJ at work
Working "closely" with the inventor of DanceWeekend I focused a lot on Techno, Trance and House in the early days followed by my DiscoTuesday - recently the talent search was pretty much a focus - as it is Weekend let us hit some true Techno beats again - the DJ is BACK!
True Techno / Trance
Pretty sure not all Blockchain Music addicts here will like my Music Style but I will maintain my Style in an ongoing format thing for my music related content here, means Techno / Trance Tunes Heavy Metal coming back soon again! I wrote about Metal though last week!
My Music background
I grew up in a time when Heavy Metal was really cool (the early Metallica years until 1986). Almost simultaneously I started to love Techno / Trance / House and I did learn both styles have a lot in common (Not many share this opinion......) and there were some cool trials to combine both music genres. Was a reason I started to buy some DJ equipment and worked in that area until the end of university times.
This one is from Mandala, brilliant TRANCE track you need to listen to the end, originally from Germany published in 1995.
No. 2 from J.D.T - a killer sound piece for DANCE from Ibiza - starting slow but soon picks up and near the end, well listen and you'll hear it.
No. 3 from Ibiza - nothing to mention I think! Volume UP UP UP
Techno - lasst uns Tanzen Freunde der elektronischen Musik
Der Anfang kommt aus Deutschland, Mandala, in meiner Sprache eine absolutes Brett! No. 2 aus Ibiza, immer noch dem Place to BE! Bitte mitmachen in Kommentaren oder eigenen Posts.
Check the Music Community on Steem- join here