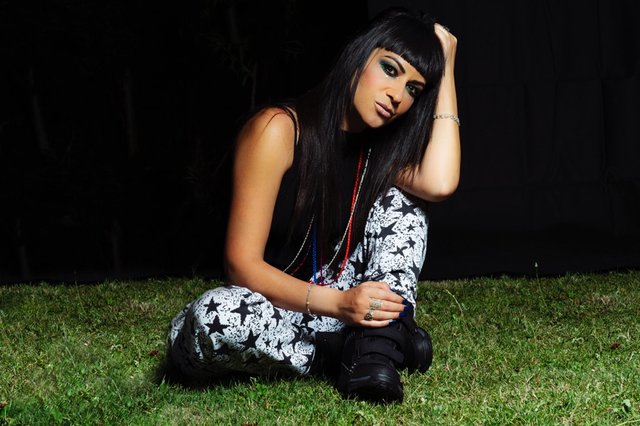 Techno DJane from Spain
We know it and I showed some of these ladies within the last three years on the blockchain. The techno power of women is ubiquitous. There are so many other up-and-coming female DJs. Here we come with a special energy bundle that mixes up the international techno scene. Curtain up for Fatima Hajji!
Who is Fatima?
Fatima Hajji was born with the Techno beats within her blood it seems. She is a stunner on stage and also produced music in the studio. Seems she always finds the right sounds and mixes depending on the audience in front of her in a club as well as when creating tunes. You should check out this entrepreneur and artist. Her record label is called SILVER M that also does event promotion. Usually you find her in places such as Barcelona, Ibiza or Amsterdam.
A special thing of her sounds is combining modern techno grooves with her Arabic origins. Nearly 20 years of electronic music made her a welcomed guest across many European events and clubs such as Germany, Belgium, Netherlands, Italy, UK as well as in LatAm.
Check the Music Community on Steem- join here