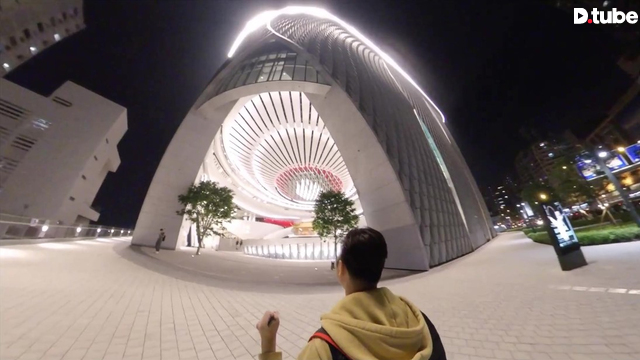 ---
Hi all DTubers,
Today I will show you this most expensive lantern in Hong Kong [Xiqu Center]
From Austin Station to Tsim Sha Tsui, passing a new place, the Xiqu Centre! A place to watch Cantonese opera.
Not many people come here. In addition to the inconvenient location, this Xiqu Center was just built in 2019. Hong Kong began to be volatile in mid-2019, so there should not be many people who have been there. I'll take a look around.
This Xiqu Center is another overspending project in Hong Kong. It was originally expected to be constructed with HK$1.3 billion (already very expensive). Eventually it used 2.7 billion Hong Kong taxpayers' money. The original design was to use a lantern to construct the Xiqu Center. That's why it is called the most expensive lantern in Hong Kong. Nowadays, few people will watch Cantonese opera. I believe that besides Ocean Park, Xiqu Centre is another money-losing project in Hong Kong.
Hello 大家好 我是一燈
今日帶大家看看這個全香港最昂貴的燈籠【戲曲中心】
由柯士甸站行去尖沙咀,途經過一個新地方,就是戲曲中心!
應該很多朋友都未來過這里,除了這個地理位置比較不方便之外,還因為這個戲曲中心是2019年初才建成,香港在2019年中開始比較動盪,所以去過的人士應該不會很多。我就隨意行一個圈看看。
這個戲曲中心又是香港一個超支的項目,原先預計用13億港元去建構(已經很昂貴),最終用了27億元香港納稅人的錢,原先設計是用一個燈籠的外形去建構戲曲中心,所以叫做全香港最昂貴的燈籠就是這個原因,今時今日已經很少人會看粵劇這玩意,相信除了海洋公園之外,戲曲中心又是香港另一個蝕錢的項目了。
😊😊😊😊😊😊😊😊😊😊😊😊😊😊😊😊😊
一燈 聯絡方式:
E-mail: 1Carlight@gmail.com
Youtube: 1Carlight 一燈TV (Brave Browser creator)請支持每月自動捐款^^
http://bit.ly/2Jgl5FB
Facebook: 1Carlight
https://www.facebook.com/1CarLight/
IG:1Carlight
http://bit.ly/2HhUNR6
Matters (Liker )請給一燈拍拍手,謝謝~
https://matters.news/@1CarLight
3speak: @sasaadrian
https://3speak.online/user/sasaadrian
Hive: @sasaadrian
https://hive.blog/@sasaadrian
LBRY:
https://open.lbry.com/@1CarLight:e
DTube: @sasaadrian