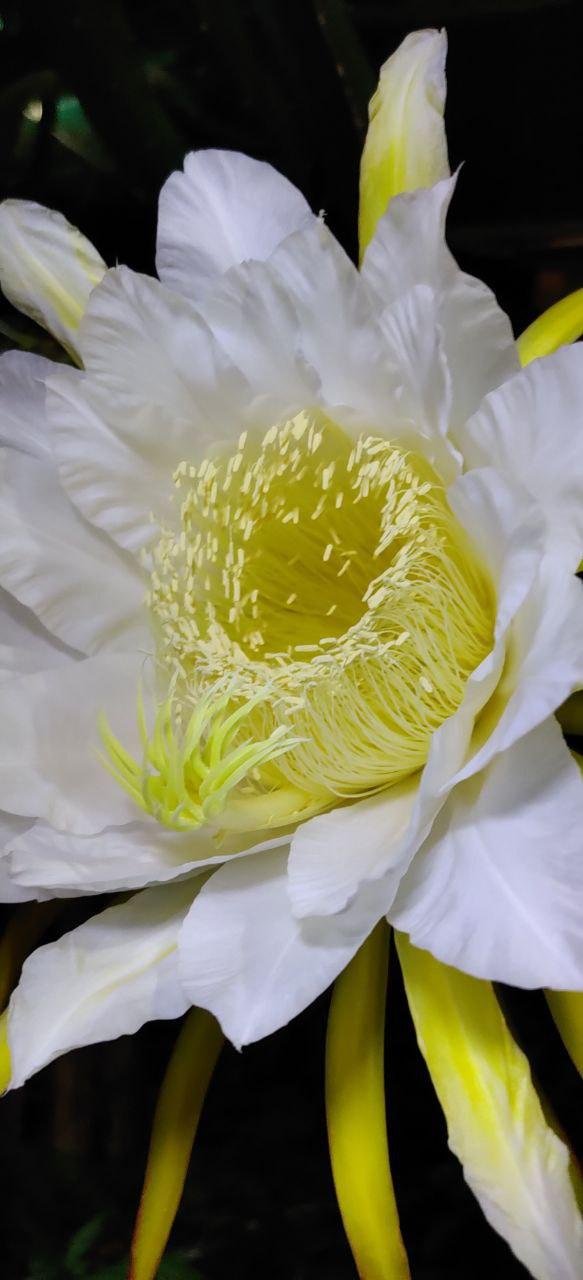 前几天有一朵火龙果花要开花了,我打算给它拍个缩时。一直以为火龙果的花应该是和昙花一样,要到半夜才开花的。谁知道大概9点多,去查看时它竟然给我开完了。
幸好还有一朵即将开花。今天提早把手机摆设好,顺便用充电灯泡给它打点灯光。位置不是很好,脚架也很难摆。将就点吧。一加手机内建相机的缩时没什么好用,所以最后加工了一下。
如果有GoPro我应该会选择给它拍个完整的过程,一直到成熟为止。不论如何,谢谢大家都观赏。
Last few days I have a dragon fruit flower bloomed. But I've missed the timing to video it. I thought it'll be blooming at mid night like Epiphyllum. But it started blooming quite early. When I wanted to set up my phone, it was fully bloomed.
So tonight I've setup my phone quite early with a help of rechargable light bulb as lighting support. Then I tried to increase the speed with other apps.
So sad I can't video until the fruit ripen. Unless I've a GoPro to set at the spot for few weeks.
Anyway, hope you like this short time-lapse.
https://d.tube/v/wongshiying/QmNmoQyMqnshjQyE8KbwoD6kNitXUeb5TXJF98FSdXV9jx