---
---
In Deutschland zu leben ist wie ein Leben in einer Fantasiewelt, denn es gibt überall in Deutschland wunderschöne Schlösser und Burgen verschiedenster Stilrichtungen, wie z.B. von einem Wassergraben umgebene Schlösser aus der Renaissance und romanische Schlösser aus dem 19. Jahrhundert wie das berühmte Neuschwanstein in Bayern.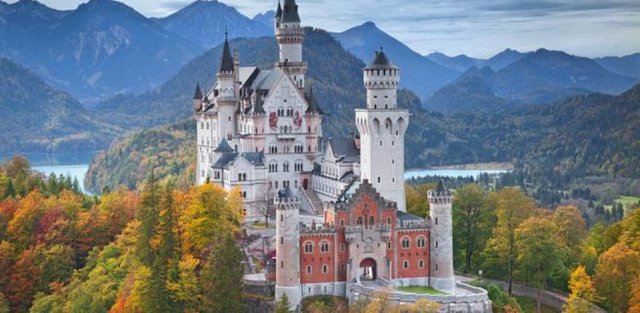 Fuente de lavanguardia.com
Deutschland hat mehr als 2600 Schlösser im ganzen Land, was eine große Motivation für Touristen ist, sie zu besuchen und zu sehen, wie schön sie sind.
Einige dieser Schlösser beherbergen Museen, Restaurants und sogar Hotels, was zweifelsohne eine große Attraktion für Menschen ist, die Deutschland besuchen wollen.
Hier sind einige der berühmtesten Schlösser dieses schönen Landes.
1 Heidelberger Schloss

2 Burg Eltz

3 Schloss Meißen

4 Schloss Moritz

5 Schloss Katz
---
---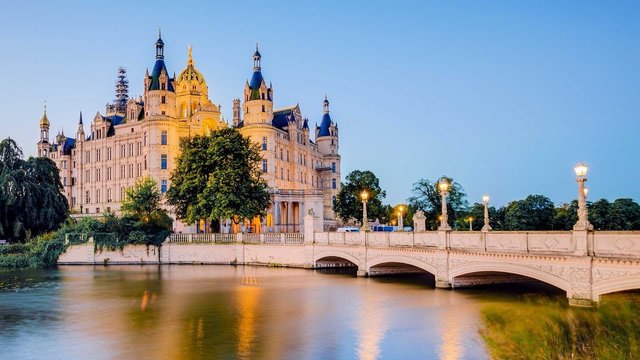 Fuente de www.youtube.com
Zweifelsohne Märchenschlösser, die jeder Tourist besuchen sollte.
Deutschland besitzt auch Schlösser, die in Ruinen und sind mehr als 250, die auch die Aufmerksamkeit einiger Touristen zu gehen, um diese majestätischen Architekturen, die noch überlebt trotz der Jahre haben.
für Sie, welches Schloss das schönste ist, das Sie besucht haben.
fuente de yotube
---
---
German castles of great beauty
living in Germany is like living in a world of fantasy because of the beautiful castles throughout the German territory and of many different styles such as castles surrounded by a moat from the Renaissance and Romanesque palaces from the 19th century like the famous Neuschwanstein in Bavaria.
Germany has more than 2600 castles all over the country and this is a great motivation for tourists to visit them and see how beautiful these castles are.
some of these castles house museums, restaurants and even hotels, which without any doubt is a great attraction for people who visit Germany.
Here are some of the most famous castles of this beautiful land.
1 Heidelberg Castle

2 Eltz Castle

3 Meissen Castle

4 Moritz Castle

5 Katz Castle
without any doubt fairytale castles that every tourist should visit.
Germany also possesses castles that are in ruins and there are more than 250 that also call the attention of some tourists to go and see these majestic architectures that still survive in spite of the years.
for you which castle is the most beautiful that you have visited.
---
---
Castillos alemanes de gran belleza
vivir en Alemania es como vivir en un mundo de fantasía debido a los hermoso castillos que hay a lo largo del territorio alemán y de muchos tipos de estilos tales como castillos rodeados de un foso del Renacimiento y palacios romanescos del siglo XIX como el famoso Neuschwanstein en Baviera
Alemania pose en todo el país mas de 2600 castillos esto es una gracia motivación para los turista de irlo a visitar para conocer lo hermosos que son estos castillos
algunos de estos castillos posen albergan museos, restaurantes e incluso hoteles. que sin ninguna duda es un gran atractivo para las personas que va a visitar a Alemania
aquí le enumero algunos castillos mas famoso de esta hermosa tierra
1 Castillo de Heidelberg

2 Castillo de Eltz

3 Castillo de Meissen

4 Castillo de Moritz

5 Castillo de Katz
sin ninguna duda castillos de cuentos de hadas que todo turista debe ir a haber
Alemania posea también castillos que están en ruinas y son mas de 250 que también llama la atención de algunos turistas por ir haber esos majestuoso arquitecturas que todavía sobrevive a pesar de los años
para usted cual castillo es mas bonitos y que allá visitado