Loki ist eine US-amerikanische Fernsehserie, die von Michael Waldron für die Streaming-Plattform Disney+ geschaffen wurde und auf der Figur aus den Marvel Comics basiert. Sie ist im Marvel Cinematic Universe (MCU) angesiedelt und spielt nach den Ereignissen von Avengers: Endgame (2019).123 Sie wird von Marvel Studios produziert, mit Waldron als Hauptautor und Kate Herron als Regisseurin der ersten Staffel Fuente de es.wikipedia.org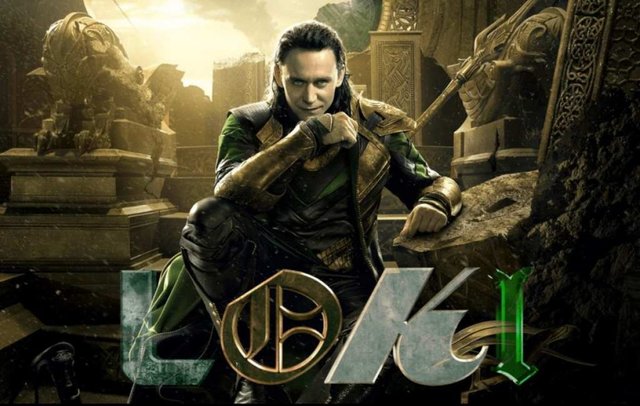 Fuente de estereofonica.com
für niemanden ist ein Geheimnis, dass ich ein Liebhaber der Marvel-Universum-Filme bin und ich komme, um zu empfehlen, dass Sie es sehen, wenn Sie ein Liebhaber von Superhelden sind diese Serie basiert auf dem beliebtesten Bösewicht des Marvel-Universums, wo gerade geht die erste Staffel und gehen nur 4 Kapitel davon, wo der Protagonist LOKI die Geschichte nach den Ereignissen Avengers erzählt: Endgame (2019) die Handlung der Kapitel ist sehr gut und vor allem die Effekte, die in der Serie implementiert wird, ist ganz wunderbar, wo Loki wird an die geheimnisvolle Organisation namens Time Varying Authority nach dem Diebstahl des Cosmic Cube dank seiner List daran erinnern, dass er der Gott der Lügen, wie er sich selbst nennt genommen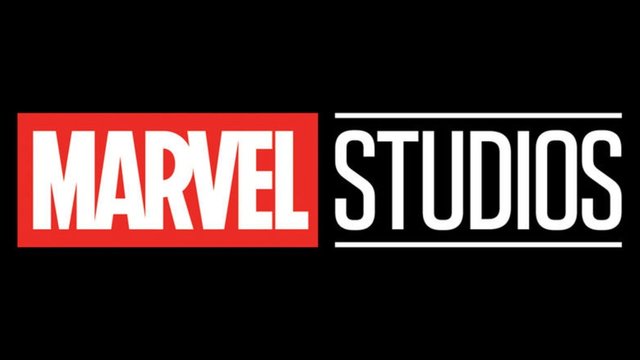 Fuente de folou.co
Ich werde Ihnen nicht die Synopsis der Serie geben, da ich es Ihnen wirklich empfehle, sie zu sehen.
Ich lade @meins0815 ein, da wir diesen Geschmack für Superhelden teilen und diese Serie des Marvel-Universums zu sehen, auch wenn Sie mehr DC-Comics mögen, aber ich empfehle es und gebe mir dann seine bescheidene Meinung, wenn Sie es mögen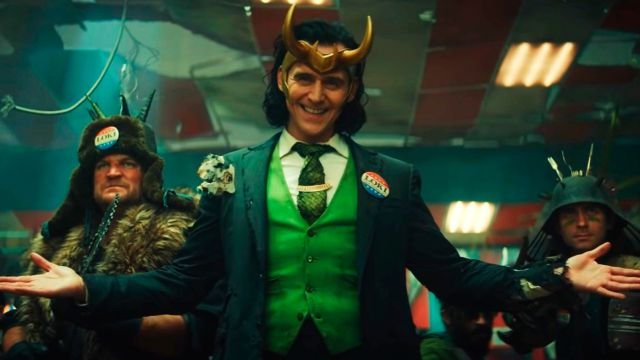 Fuente de as.com
---
---
le vengo hablar de una serie llamada LOKI
Loki es una serie de televisión estadounidense creada por Michael Waldron para la plataforma de streaming Disney+, basada en el personaje de Marvel Comics. Está ambientada dentro del Universo cinematográfico de Marvel (MCU) y tiene lugar después de los eventos de Avengers: Endgame (2019).1​2​3​ Es producida por Marvel Studios, con Waldron como escritor principal y Kate Herron dirigiendo la primera temporadaFuente de es.wikipedia.org
para nadie es un secreto que soy amante a la películas del universo Marvel y le vengo a recomendar que la vea si son amante a los superhéroes esta serie esta basada en el villano mas querido del universo Marvel en donde apenas va la primera temporada y van solos 4 capítulos de ella en donde el protagonista LOKI cuenta la historia después de los sucesos Avengers: Endgame (2019) la trama de los capítulos es muy buena y sobre todo los efectos que esta implantando en la serie esta totalmente maravilloso en donde loki es llevado ante la misteriosa organización llamada Autoridad de Variación Temporal después de robar el Cubo Cósmico gracias a su astucia recordando que el es el dios de las mentiras como el se hace llamar
no le voy a dar la sinopsis de la serie ya que en verdad se la estoy recomendando para que la vean
invito a @meins0815 ya que compartimos ese gusto por los superhéroes y de ver esta serie del universo Marvel a pesar de que a usted que le gusta mas DC comics pero te la recomiendo y después me da su humilde opinión si le gusto
---
---
I'm here to tell you about a series called LOKI.
Loki is an American television series created by Michael Waldron for the streaming platform Disney+, based on the Marvel Comics character. It is set within the Marvel Cinematic Universe (MCU) and takes place after the events of Avengers: Endgame (2019).123 It is produced by Marvel Studios, with Waldron as lead writer and Kate Herron directing the first season Fuente de es.wikipedia.org
for no one is a secret that I am a lover of the Marvel universe movies and I come to recommend that you see it if you are a lover of superheroes this series is based on the most beloved villain of the Marvel universe where just goes the first season and are only 4 chapters of it where the protagonist LOKI tells the story after the events Avengers: Endgame (2019) the plot of the chapters is very good and especially the effects that is implementing in the series is totally wonderful where Loki is taken to the mysterious organization called Time Variation Authority after stealing the Cosmic Cube thanks to his cunning remembering that he is the god of lies as he calls himself.
I am not going to give you the synopsis of the series since I am really recommending it for you to watch it.
I invite @meins0815 since we share that taste for superheroes and to see this series of the Marvel universe even though you like DC comics more but I recommend it and then give me your humble opinion if you like it.