Für alles Mögliche & Unmögliche - Ein Schnappschuss von Dir den Du uns zeigen möchtest? Ein Kaffeebildchen am frühen Morgen in dem Du alle Gruppenmitglieder begrüßt? Ein kleiner Scherz und auch mal ein etwas derber Witz den Du uns mitteilen möchtest?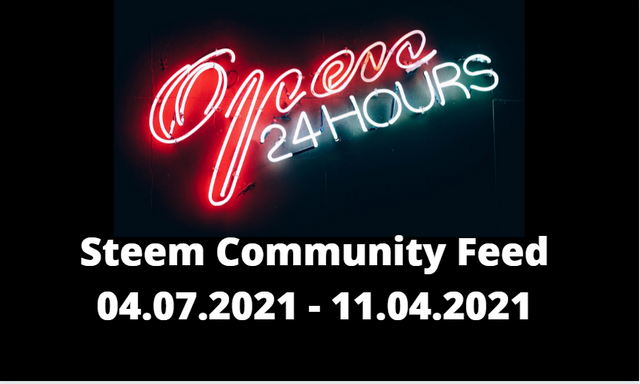 Hier kannst Du uns auch auf Projekte aufmerksam machen, die Dir wichtig sind etwas anbieten, dass Du verschenken möchtest oder auch ab und zu ein wenig Werbung für ein kleines Business das Du betreibst.
Auch wenn Du einmal Probleme auf Steem haben solltest, kannst Du das hier gerne im Kommentarfeld niederschreiben. So kann Dir die Community weiterhelfen aber auch, wenn es etwas größere Probleme geben sollte, kann man versuchen mit Stinc. (Steemit inc.) Also über dem @steemcurator01 Kontakt aufzunehmen oder auch den hilfsbereiten @steemchiller | unseren erstplatzierten deutschen Wittness | fragen, ob er helfen der vermitteln kann.
Wenn ihr einmal einen besonderen Beitrag oder Kommentar im Steeem Universum Endecken solltet - auch außerhalb von # deutsch dann setzt den Link hier ein und ich versuchen diesen dann auch über unseren Account, aber auch über andere Kuratoren Accounts belohnen zu lassen.
Auch ist hier belangloses Geplänkel möglich und das such Community Mitglieder austauschen und auch mal einen kurzweiligen Plausch halten.
Ihr könnt ihr hier anfragen stellen, wenn ihr eine kleine Delegierung benötigt besser auf Steem zu agieren, ihr könnt mitteilen, dass ihr für Eure Bekannte oder Freunde einen neuen Account benötigt (den bekommt ihr dann sofort - natürlich kostenlos - von mir erstellt.
Ihr könnt hier auch in mehreren Sprachen veröffentlichen - wir möchten gerne eine Community werden, die sich international aufstellt - einig es sollte einen Bezug zu Deutschland in irgendeiner Art haben. Wir haben aktuell Moderatoren für englisch, russisch und spanisch. Wir werden aber nach und nach auch Moderatoren für andere Sprachbereiche hinzufügen.

[ENG]
For everything possible & impossible - A snapshot of you that you want to show us? A coffee picture in the early morning in which you greet all group members? A little joke and even a slightly crude joke that you would like to share with us?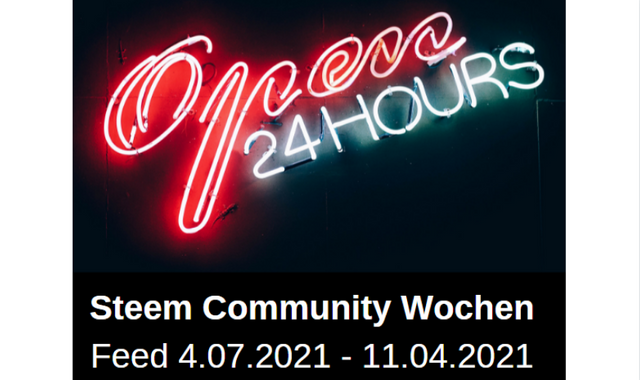 Here you can also draw our attention to projects that are important to you, offer something that you would like to give away, or occasionally advertise a small business that you run.
Even if you have problems on Steem, you can write them down here in the comment field. This way the community can help you, but also, if there are bigger problems, you can try to contact Stinc. (Steemit inc.) via @steemcurator01 or ask the helpful @steemchiller | our first placed German Wittness | if he can help or mediate.
If you ever discover a special contribution or comment in the Steeem universe - also outside of # german then put the link here and I will try to have it rewarded via our account, but also via other curator accounts.
It's also possible to have some banter here and exchange ideas with other community members and even have a chat.
You can ask here if you need a little delegation to act better on Steem, you can tell that you need a new account for your friends or acquaintances (you will get it immediately - of course for free - created by me).
You can also publish here in several languages - we would like to become an international community - it should have a connection to Germany in some way. We currently have moderators for English, Russian and Spanish. However, we will gradually add moderators for other language areas.