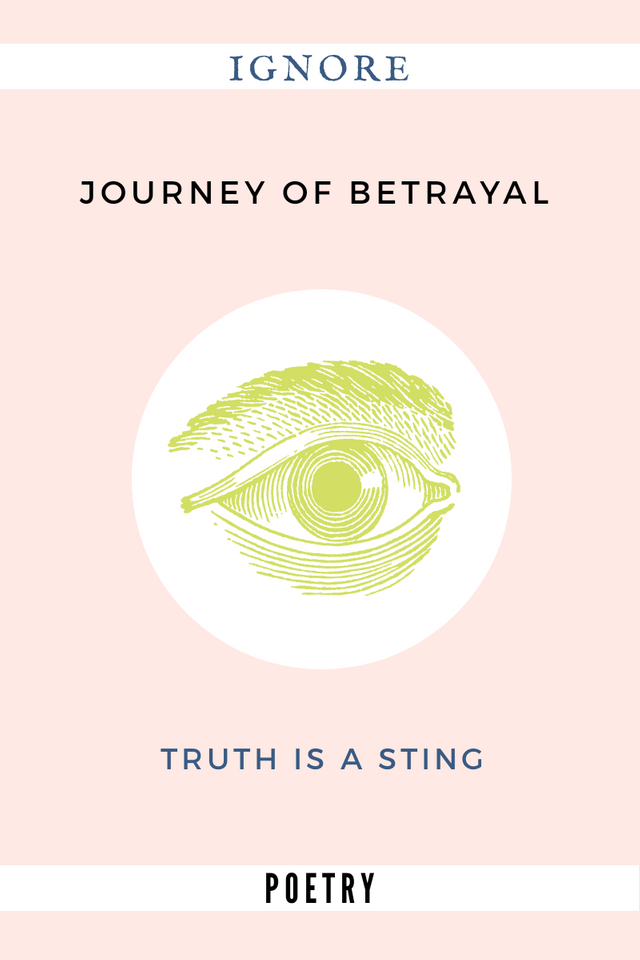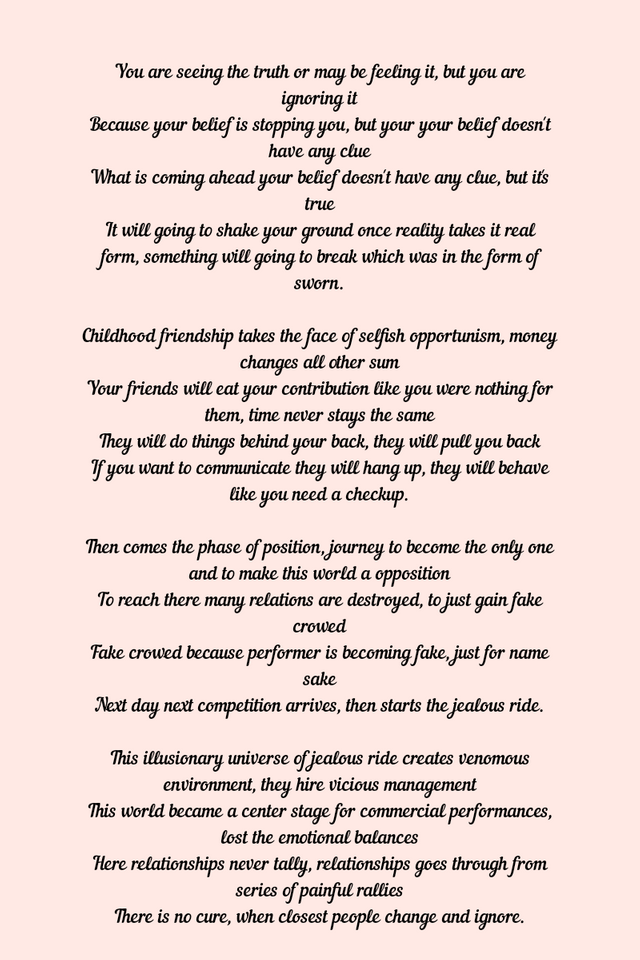 You are seeing the truth or may be feeling it, but you are ignoring it
Because your belief is stopping you, but your your belief doesn't have any clue
What is coming ahead your belief doesn't have any clue, but it's true
It will going to shake your ground once reality takes it real form, something will going to break which was in the form of sworn.
Childhood friendship takes the face of selfish opportunism, money changes all other sum
Your friends will eat your contribution like you were nothing for them, time never stays the same
They will do things behind your back, they will pull you back
If you want to communicate they will hang up, they will behave like you need a checkup.
Then comes the phase of position, journey to become the only one and to make this world a opposition
To reach there many relations are destroyed, to just gain fake crowed
Fake crowed because performer is becoming fake, just for name sake
Next day next competition arrives, then starts the jealous ride.
This illusionary universe of jealous ride creates venomous environment, they hire vicious management
This world became a center stage for commercial performances, lost the emotional balances
Here relationships never tally, relationships goes through from series of painful rallies
There is no cure, when closest people change and ignore.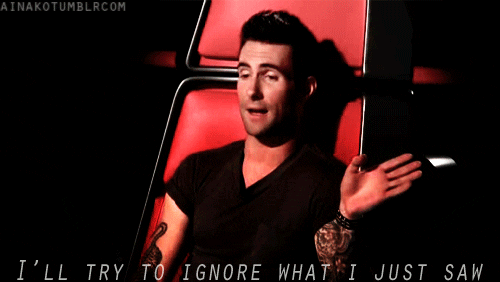 SOURCE
Steem On.

You can support my work through below mediums too.
BTC:
3GJCQPyxQMc5zQasc3EoW7vnV2fKpp9aY9
ETH:
0x514d948ead79d7f8db680173c266a39cd2677c98
LTC:
3DxFQhqaxetpGUciAT5axAdztVVr9QowEb
BAT:
0x193ce1410d4acefd0ee24577d575f087f164ed48
DASH:
7aNhxUxH8NbYDL9TciuGHHERwjL143NCUo

Discord Channel Links:
TEARDROPS: https://discord.gg/wC7H4Rt
NATURALMEDICINE: https://discord.gg/wQnDNpv
(Pictures are edited with the Canva).
"This is my original work."
Stay Blessed.
Spread love and spread kindness.
Thanks and regards,
Chiranjeevi Sarikonda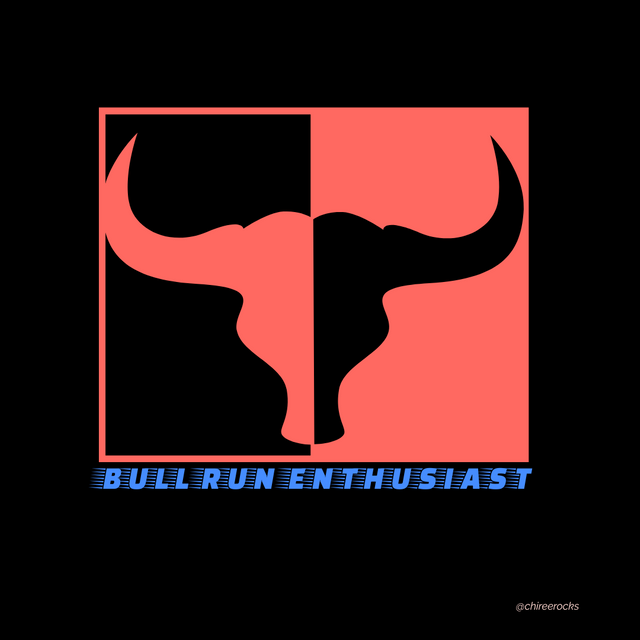 (If you want this logo, let me know in the comment section.)

Posted via neoxian.city | The City of Neoxian