INCOME token holders have joined me for an open experiment. A managed fund that allows flexibility and dynamic support of each participant. Because the INCOME entertainment Fund makes no promises or guarantees, I am flexible to always make the right decisions for the holders and participants, and not be burdened by ideas or decisions of the past.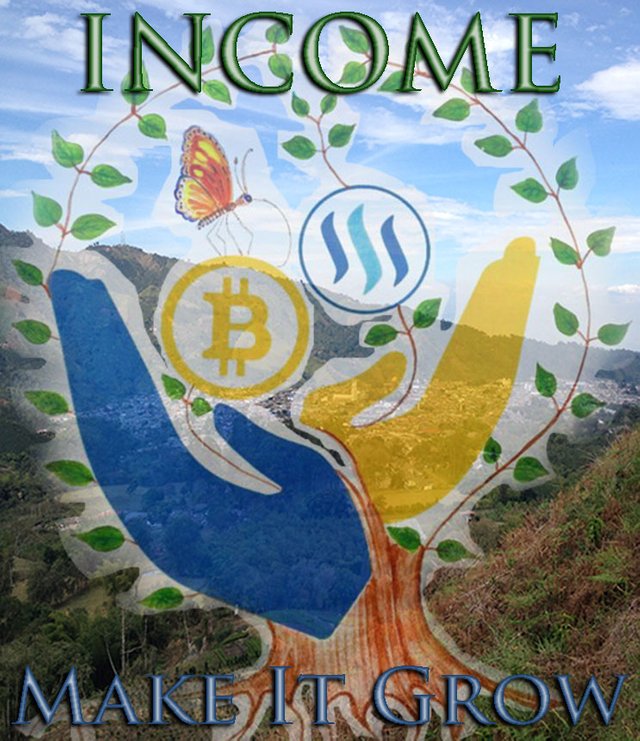 Today I am announcing a switch from SBI unit dividends to liquid steem dividends. While I want to say that this will be temporary, I will always read the winds to the best of my ability and do what is best for the fund. I will be starting to experiment with #sbi-skip functionality, and talking with the SBI team about new features that could really make SBI better than ever.
For now, this move will allow the Fund to get by on just under half the liquidity as before, while keeping the expected value stable. This will slow the fund's growth rate growth, as it is now not investing each day into new SBI units. The downvotes disheartening at best, but luckily we are still in a number of strong positions which allow us the required daily liquidity to continue.
---
As reported before, we continue to work on switching to new and different daily reports, each of which will finalize with a daily draw where 6 INCOME token holders will be selected to receive 0.45 liquid steem. We have been long aware of our need for quality improvement on our daily reports, and it is now well underway. During the phase of testing out these new reports and adding more, it may be possible that a day get's missed here or there, remember we are still in Phase 2 Beta.
---
New Feature: Vote Support
The INCOME entertainment fund has successfully tested and is now announcing its AutoVoter Support services. While this is run and adjusted manually by me, @ecoinstant, I now feel comfortable with releasing it into the wild.
By holding enough INCOME token, you can activate the autovoter. Last time I adjusted I went down to about 20 INCOME tokens held. I will be producing a weekly report to help me monitor and adjust this as well. Any detected abuse will result in an immediate adjustment to 0%.
Choose your tribe tags wisely. @ecoinstats has a strong vote in general posting tribes #upfundme and #neoxian, as well as some others listed in the image below. It is not recommended to use tribe tags on posts that aren't relevant or are of low quality.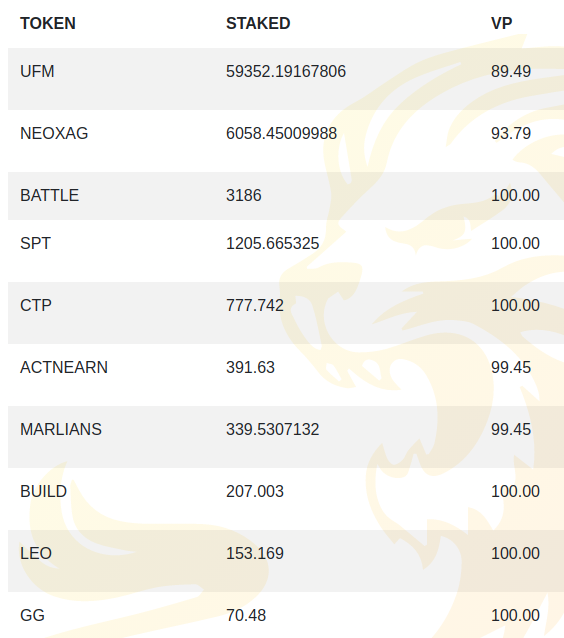 Powering Up and other Progress
In line with this development of the autovotes, @ecoinstats will be powering up a portion of its liquidity more frequently, and I have added a few thousand SP delegation from my gaming account to keep things interesting.
Along with the Automated Watering Service, testing new NFT technology and releasing the new RHYMEBOT, @ecoinstats and Automagical Services are behind the scenes working hard to offer the best of #steem-as-a-service.
Any questions, comments, inquiries, please contact me below or on discord @ecoinstant#9078
Posted via Steemleo