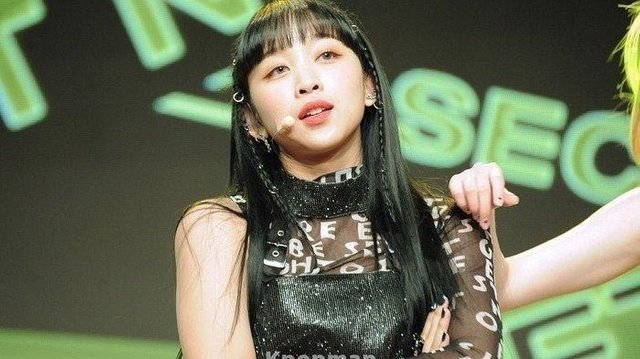 ---
Source
The name Dita Karang, was suddenly buzzed on social media, especially by K-pop
How not, because this girl from Yogyakarta managed to become one of the K-pop group members, the first from Indonesia.
Dita, occupies a position as a play dancer in group secret number, which consists of 5 personnel. And before officially becoming a member of The Secret Number, Dita, who is very fluent in Korean, first auditioned and also trained in the United States.
Secret Number, under the auspices of Blackpink, YG Entertainment, debuted on May 19 yesterday, through the single "Who Dis."
---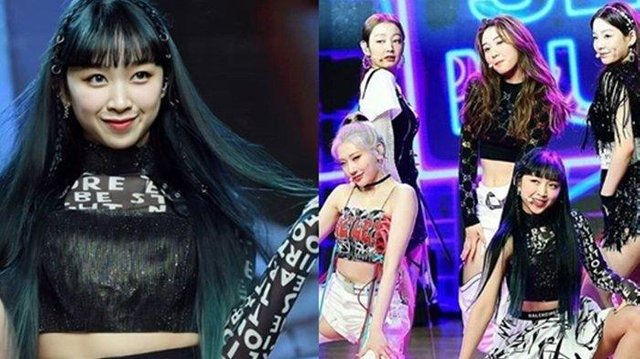 ---
Source
Aside from Dita, the secreet number also includes Soodam, Dennise, Jinny and Lea.
Aside from playing dancer, Dita also works as the main vocalist. And as expected, the Secret Number video, immediately became trending, and horrified the netizens, especially the Indonesian K-pop, even in Korea.
The achievement of Dita, who became a native Indonesian, first became a K-pop member, also received appreciation from Indonesian musicians.
"For me, a musician who is globally famous, certainly because of the quality and the music they are also real. And also just the same moments. Maybe they are feeling globally as well. Maybe they have always been there, only now because there has been an era- the digital age, it became easier for them to write songs, and to be heard by a wider audience."
Before joining the Secret Numbers, Dita's name and figure were indeed unknown in the country music scene.
So, who exactly is Dita Karang ?
Dita, born in Yogyakarta on December 25, 1996. Although originally from Yogyakarta, but his extended family settled in Bali.
Before becoming a member of Secret Numbers, Dita often participated in various singing competitions, and also dancing.
Dita deepened art science at the American Musical and Dramatic Academy, New York, United States.
"I think because the quality of the sound from the making of the song, from the album itself, from their personalities is also very strong. So, that might be what made them accepted on the global scene."
Greetings Indonesian Steemians💫
~Keep wtiting~