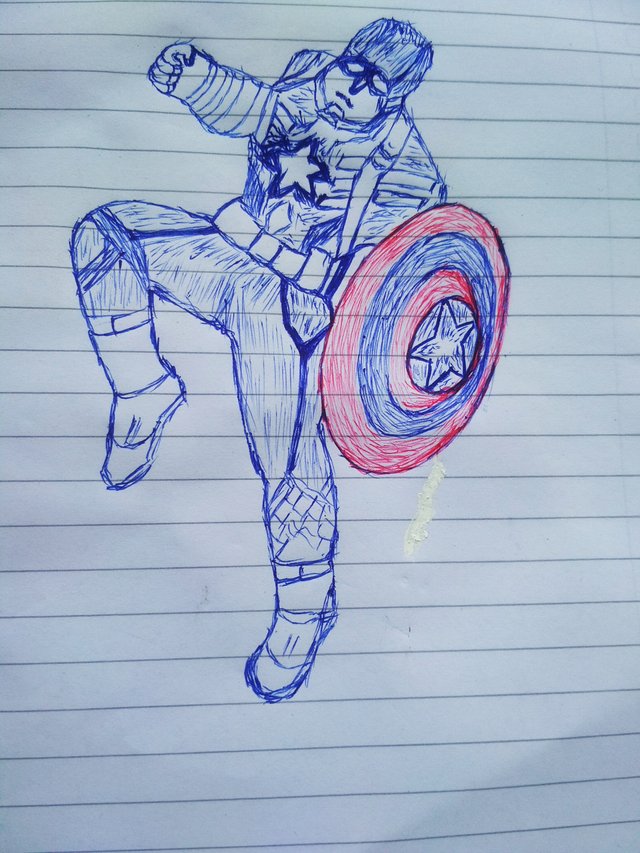 #Inktober, a very extraordinary idea that deserves appreciation. I want to convince myself that I'm not too late to join here, showing the artwork that I do with a pencil or pen. I'm familiar with #Inktober, but I'm a little late due to having missed several opportunities before. So I hope to be able to understand it.
Well, to show what I have done, I will show you some of the processes from my image. As you can see, the picture that resembles "Captain America" ​​above is one of the works that I made using blue and red ink pens. Indeed the color of the American captain is more dominant blue with a little red on the shield in his hand.
And this is the step by step that I did on a piece of ordinary notebook paper. first I sketched out the whole picture with the style as if I wanted to attack the opponent.
after that I fill the inside that forms the clothes worn by the captain. until the end of the picture I tried to fill it with red ink on the shield and blue streaks all over the room.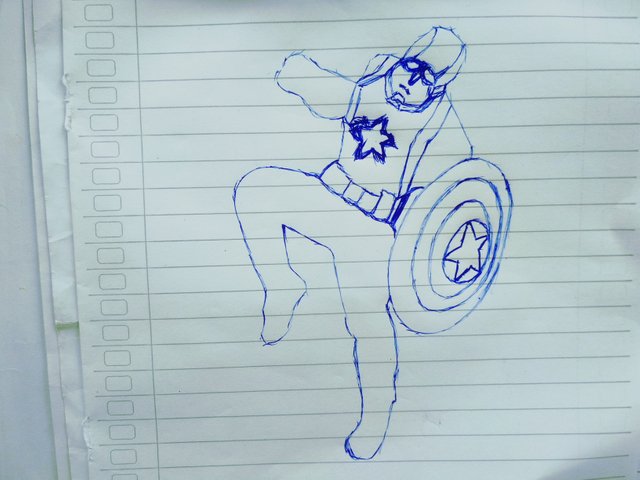 2.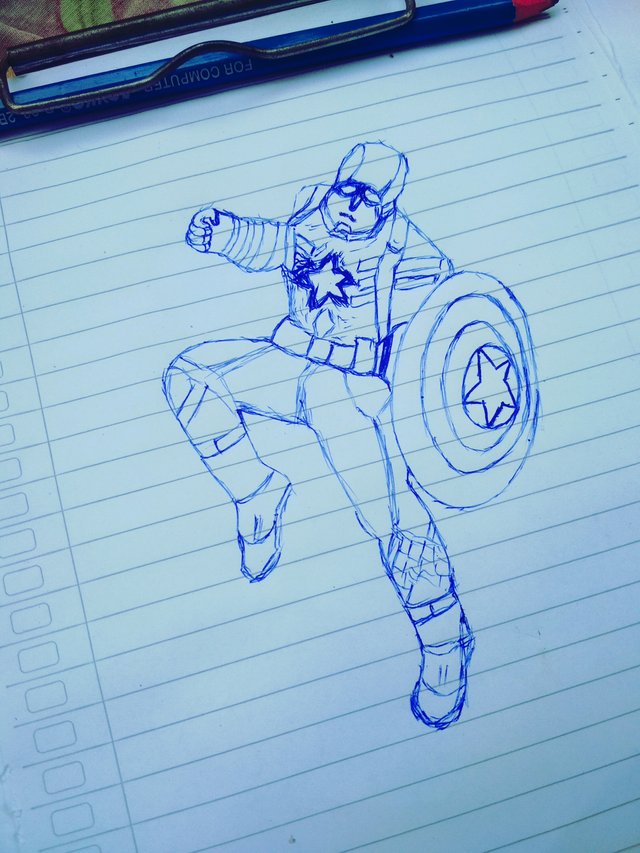 3.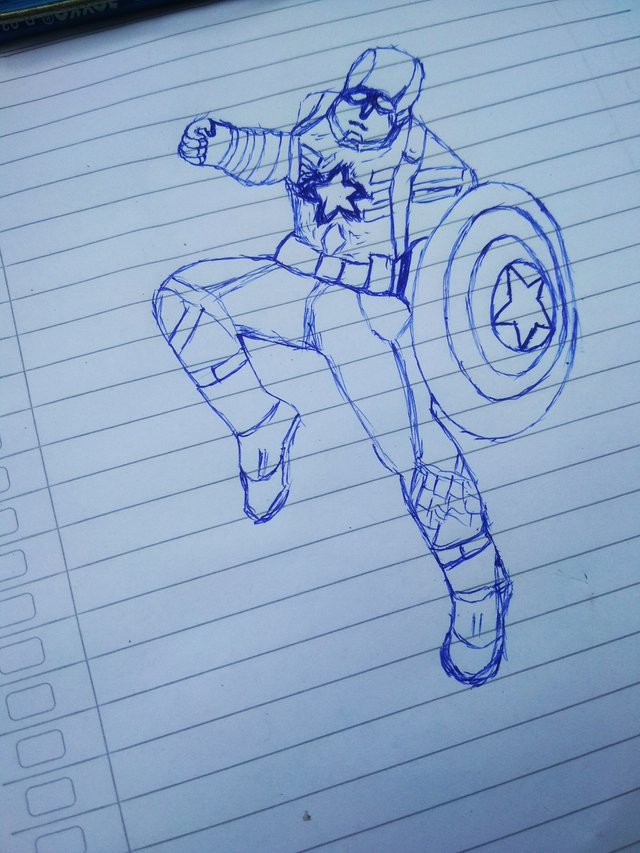 4.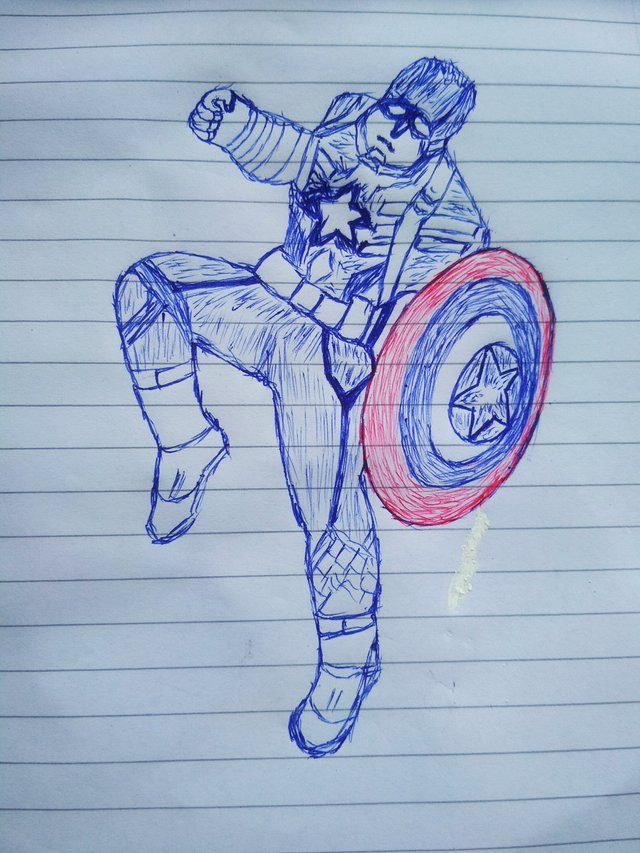 ---
I hope you enjoy the picture "of the Captain American" from my own inspiration.
Thank you..
Creative greetings ..
@littleboys-faiz
I leave you a link to my social network if you want to see more of my work: Instagram
Twitter