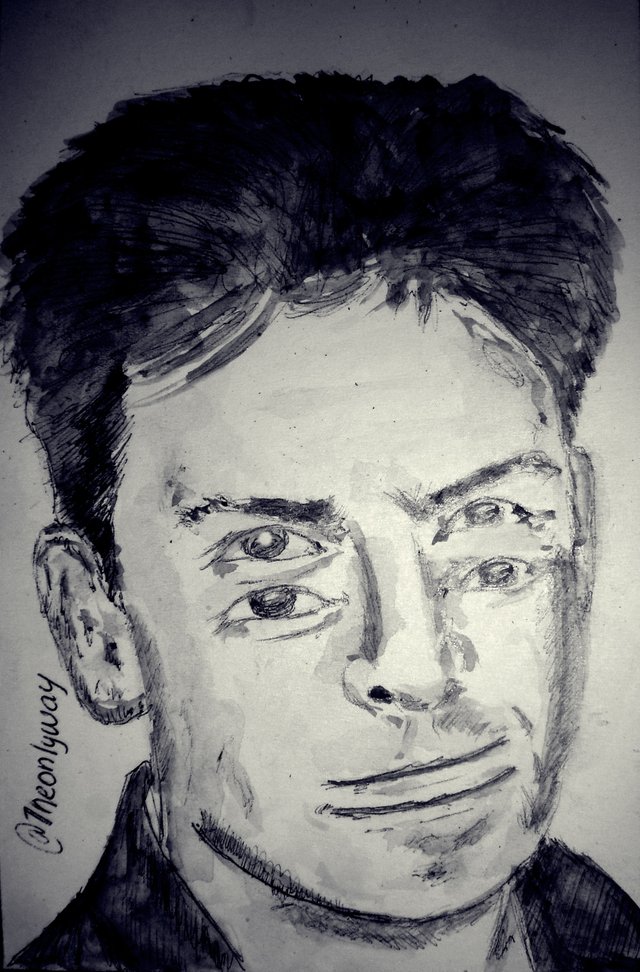 ---
For this day when thinking about the topic corresponding to day 24, I remembered an occasion where I was very dizzy. Some friends and I decided to go to the beach on one occasion and one of them bought a bottle of vodka, a drink not recommended for hot days, the vehicle where we traveled had a good air conditioning system, so we did not feel any symptoms I walk to the beach.


When I got out of the car and placed ourselves comfortable in the sand, I began to feel dizzy, I lay on the sand and watched the sky turn. My words were slow and I saw my fuzzy friends.


I decided to portray Charlie Sheen who has had a lot of experience on dizziness, and I portrayed it that way because according to science that way, she observes other people drunk.


Below I show you a photographic sequence of its preparation.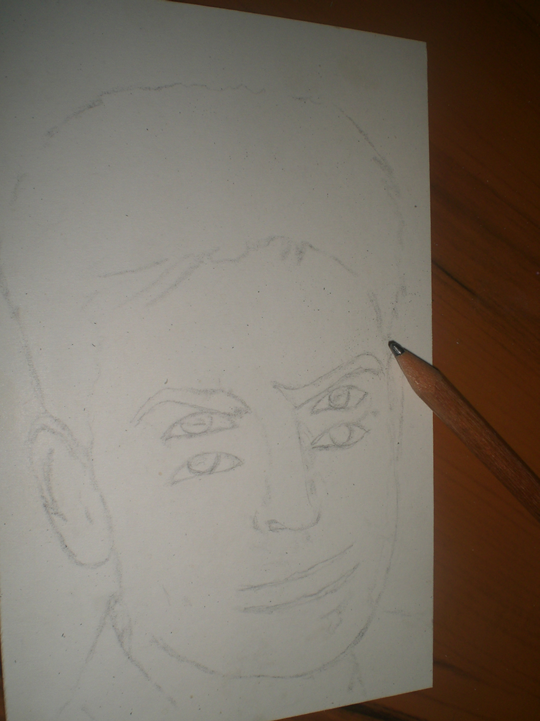 Image 1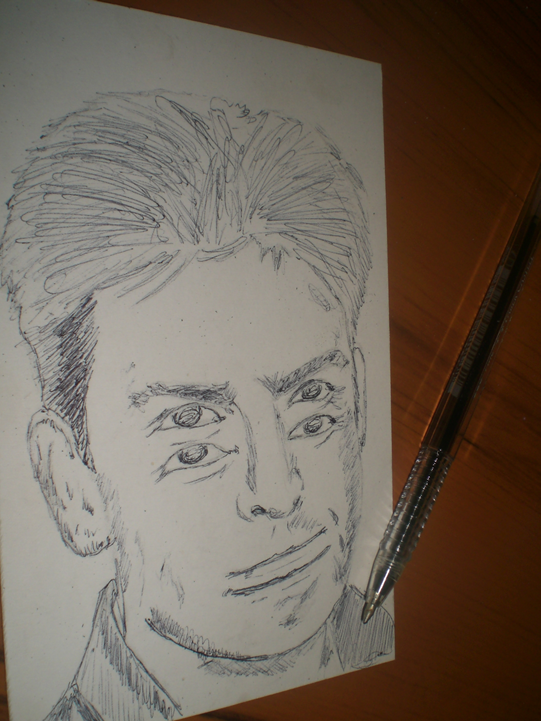 Image 2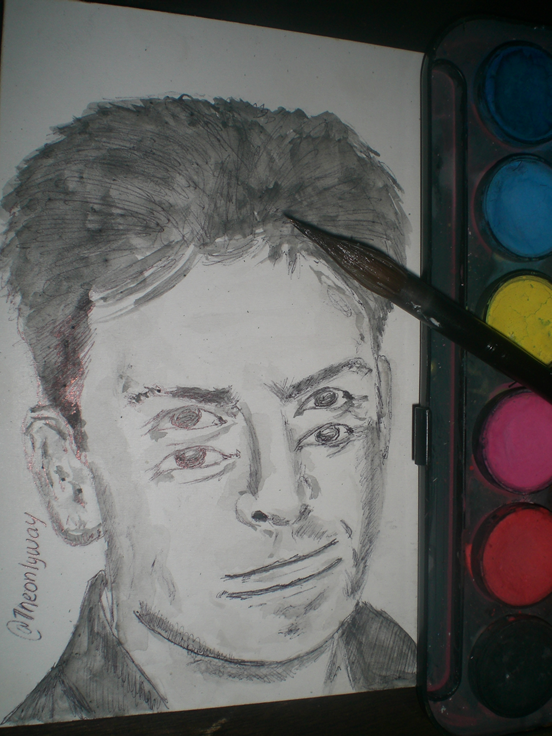 Image 3
---
To make this painting, use the following materials and tools:
Materials and tools
.
A piece of cardboard.
Black Pen.
Brushes
Black Watercolor


.
Sources.