'Twas quite a week for this guy - Charles Lu Zhengyao - Chairman of Luckin (LK) and Car Inc. (699.HK).
Both of his companies got REKT in the stock markets. Luckin down 80% or so on reports that they have been faking transactions this whole time (oops). Car Inc. I dunno maybe down just in tandem with the $LK allegations, or possibly because when you're in virtual quarantine and are practicing social distancing, you don't really need to rent a car. Pick your poison.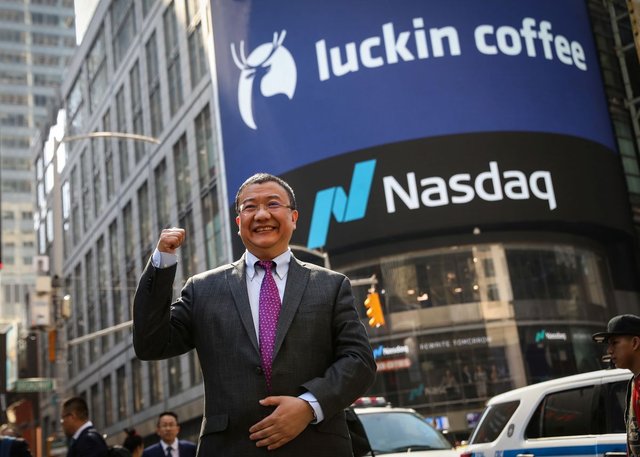 Ah, the bygone halcyon days of 2018, when companies could go public, or raise monies via an initial coin offering, simply with a wink and a whisper.
Luckin's pitch was, "Hey guys, we're gonna beat Starbucks in China."
Shitcoins galore were like, "Hey guys, we're gonna revolutionize some kinda market you maybe heard of once."
And BOOM! The money would come rolling in because "cash is trash" or whatever dumb maxim people are believing in these days.
Well, dem days are over, y'all.
STOP TRYING TO SCREW OVER THE REGULAR FOLK!
Jeez.
Go to sleep a billionaire. Wake up a pauper.
Lu Zhengyao might be the first Richie Rich to have this experience during the COVID-19 Crisis, but he certainly won't be the last!
Have a good weekend, y'all!
PEACE! ✌🏼