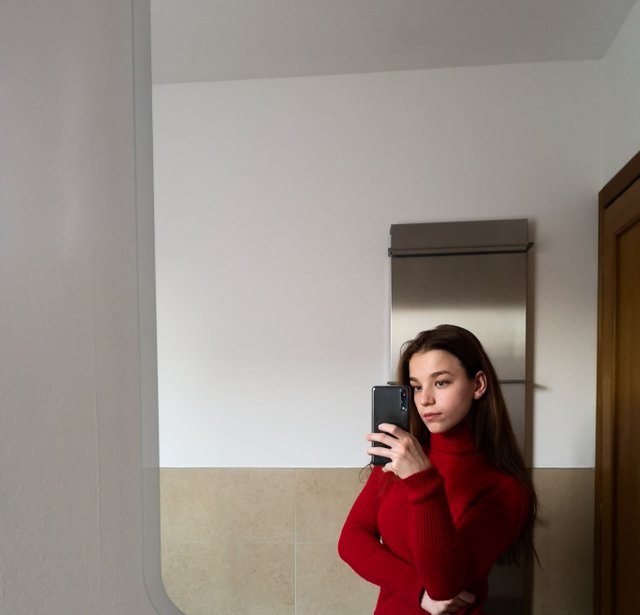 ITA 🇮🇹
---
Oggi è stata una giornata full🤯
Lavoro, allenamento e studio.
Dopo esattamente un anno ho deciso di iniziare a farmi seguire da un personal trainer come prima, ora sono in massa e sto mangiando molto, e gli allenamenti sono più costanti 🤟🏻
Mi serviva questo cambiamento per spezzare la monotonia, anche se alla sera arrivo alle 21 che sono praticamente morta 😅
Ho deciso di fare le cose per bene, anche se tra un po' di mesi mi dovrò fermare a causa di un'operazione, ma dopo quella niente mi fermerà e magari potrei osare anche a fare una gara... Vedremo come andranno le cose, vi terrò aggiornati 😘
Notte a tutti che ho sonnissimo e domani in piedi alle 4:45😭




ENG 🇬🇧 🇺🇸
---
Today was a full day
Work, training and study.
After exactly one year I decided to start training with a personal trainer as before, now I'm in bulk and I'm eating a lot, and the workouts are more constant.
I needed this change to break the monotony, even if in the evening I arrive at 9 pm died 😅
I decided to do this, even if in a few months I will have to stop because of an operation, but after that nothing will stop me and maybe I will want to compete ... I keep you updated 😘
Night to all i'm very sleepy and tomorrow wake up at 4:45😭




11577

Gym, Walking, Weight Lifting