With 895 staked JAHM tokens, our fund members and project builders are now going to be able to be supported by this exciting new Tribe focused on Carribean culture, music, lifestyle and philosophy.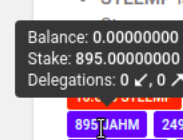 This Tribe is especially interesting because in the background they are using this as an opportunity to build their tourism industry on their road to sustainable development. This is a topic that is very near and dear to our hearts here at the Synergy Fund, so we are including @reggaesteem on our list of supported builders as well.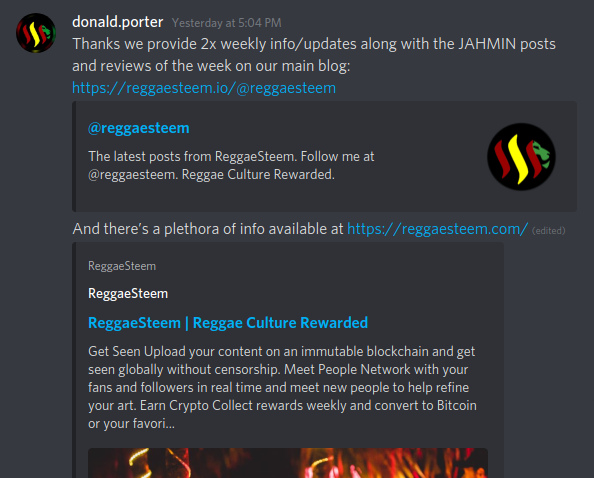 Check out ReggaeSteem.Com for more information and images
One of the most exciting aspects of JAHM is the element of JAHMFEST. An annual event in JAMAICA - an easy to visit Caribbean country with a lot of soul. Hotels will be accepting JAHM tokens, and I would love to earn enough to visit the island.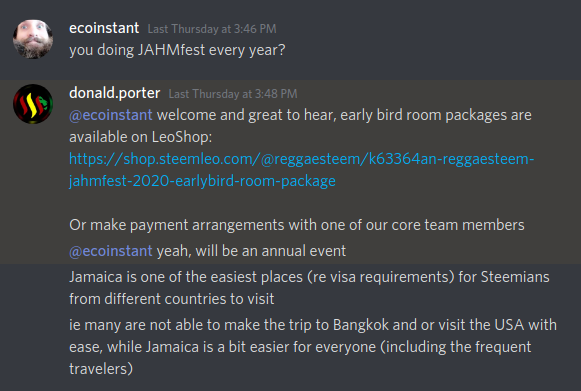 I started asking in the Discord about things to post about, this is quite an active community, and there is probably a lot to talk about.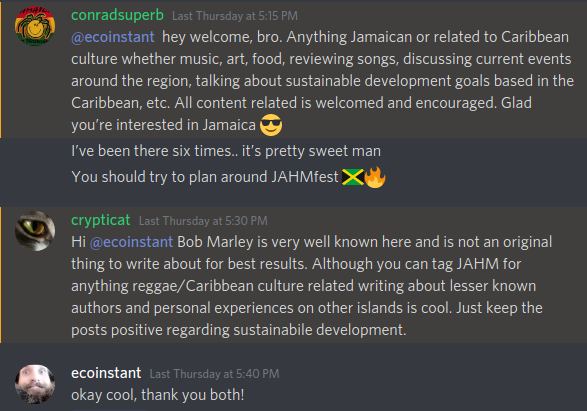 As we continue to learn more about JAHM, we will bring all of the information to you, as part of our SYNERGY FUND.
This is not advice, its history.
Posted via Steemleo