Still from the Malay peninsula area, I present a SKA song from Malaysia. This song, was included in the 10 most hits songs in the 90s in the world of Indonesian music. Malaysia, as I have said before, is one of the closest countries to Indonesia. As an allied nation, Indonesia - Malaysia have many things in common. Including in terms of culture.
Because it's not surprising when there are Malaysian musicians who are very popular in Indonesia. Conversely there are also many Indonesian musicians who are very popular in Malaysia.
Aku Aku Tak Cinta, is one of the best one of the music group Iklam, Malaysia. Their vocalist is named Saleem. He died in an accident in Malaysia in October 2018.
But a number of songs that were once popularized are still easy to find. One of them is the song Aku Aku Tak Cinta which has been arranged in this reggae music.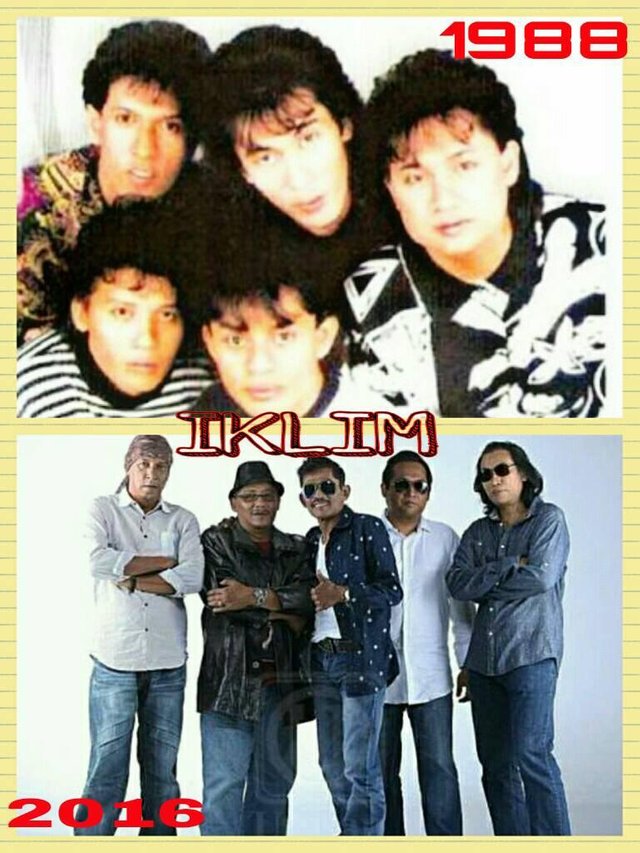 Src
I once liked this song very much. I listened to it from the local radio in my city and also from the recorded tape at that time.
Lyrics
When we parted
You hold my hand tight
It seems not willing to let me go
To leave you
Dumb witness stand
When I kissed your forehead
You slowly let go of my hand grip
I see you cry
Wave your hand
I still remember always
That is the last one
I see you
You send letters often
But I never answered
Then I send the invitation
So you don't expect
Not that I can not bear
Nor do I love
Because parents who do not approve
Our love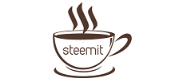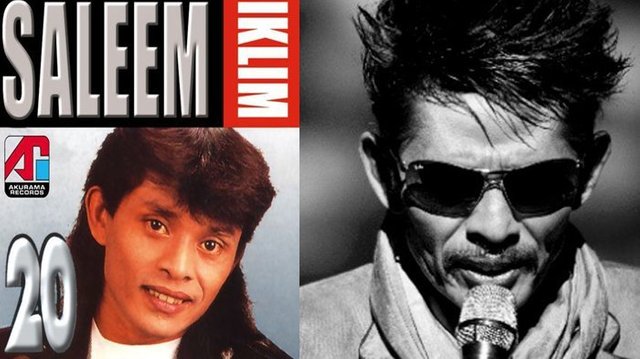 Src
Masih dari kawasan semenanjung Melayu, saya hadirkan sebuah lagu SKA dari Malaysia. Lagu ini, sempat masuk dalam 10 lagu paling hits diera tahun 90-an di blantika musik Indonesia. Malaysia, seperti yang pernah saya sampaikan sebelumnya, merupakan salah satu negara terdekat dengan Indonesia. Sebagai bangsa serumpun, Indonesia - Malaysia punya banyak kesamaan. Termasuk dalam hal budaya.
Karena itu tidak mengherankan ketika ada musisi Malaysia sangat populer di Indonesia. sebaliknya juga banyak musisi Indonesia yang snagat populer di Malaysia.
Lagu Bukan Aku Tak Cinta, merupaan salah satu karya terbaik grup musik Iklam, Malaysia. Vokalis mereka bernama Saleem. Ia sudah meninggal karena kecelakaan di Malaysia pada Oktober 2018.
Tetapi sejumlah lagu yang pernah dipopulerkannya masih mudah ditemukan. Salah satunya adalah lagu Bukan Aku Tak Cinta yang sudah diaransemen dalam musik reggae ini.
Saya pernah sangat menyukai lagu ini. Saya mendengarkan dari radio lokal di kota saya dan juga dari kaset rekaman ketika itu.
Lirik
Saat kita berpisah
Kau pegang erat tanganku
Sepertinya tak merelakan kepergianku
Untuk meninggalkanmu
Dermaga saksi bisu
Waktu ku kecup keningmu
Perlahan kau lepaskan pegangan tanganku
Aku lihat kau menangis
Lambaian tanganmu
Masih ku ingat selalu
Itu yang terakhir
Ku melihat dirimu
Sudah sering kau kirim surat
Namun tak pernah aku jawab
Lalu ku kirim kan undangan
Agar kau tak berharap
Bukannya aku tak tega
Bukan pula aku tak cinta
Karena orang tua yang tak merestui
Cinta kita

---
Posted via ReggaeSteem | Reggae Culture Rewarded