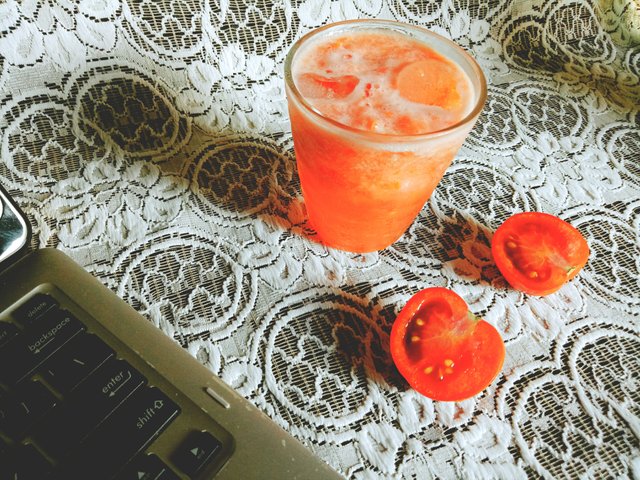 Create your own sunset atmosphere even if only at home or still have to conquer deadlines in the office.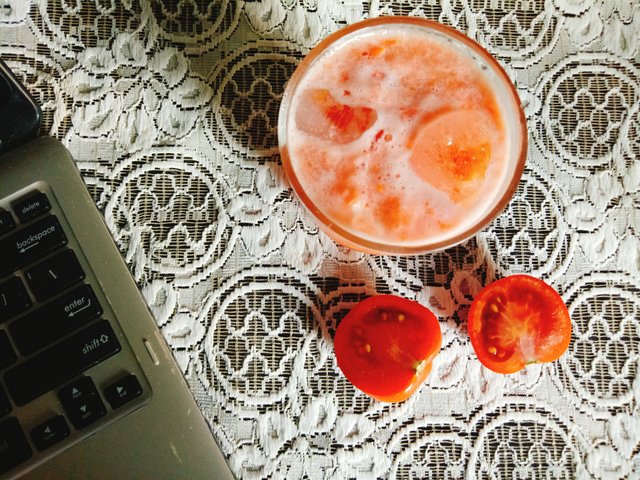 Making your own fruit/vegetable juice is the best choice.
We can make a mixed juice from apples, carrots and lemons to get a color as beautiful as sunset.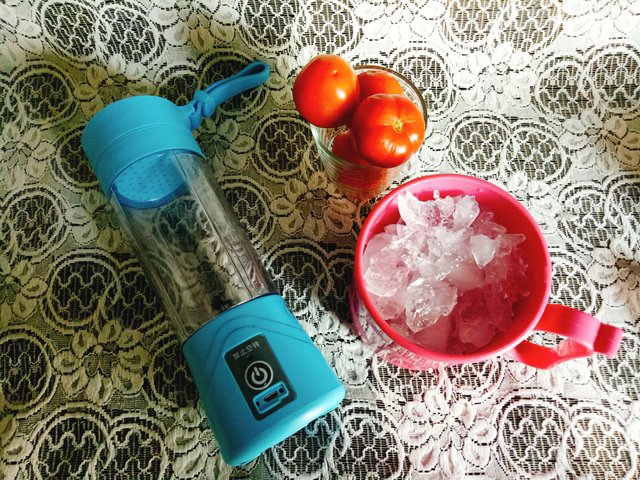 But since I only have tomato supplies, I don't think that's a problem.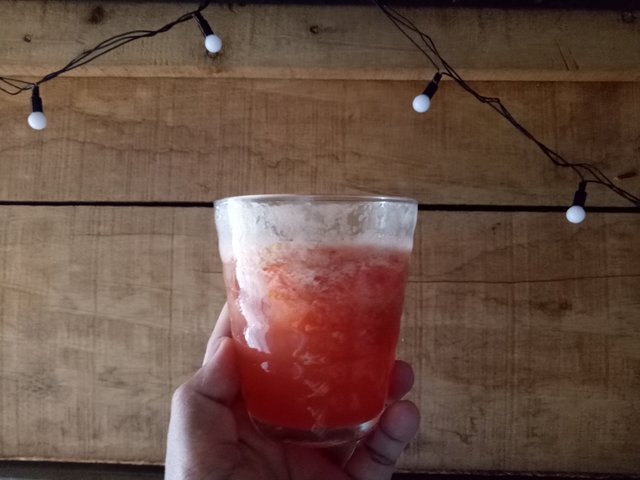 Look at the beautiful color. Tomato juice is also to maintain my eye health.
Only need ice and honey or sugar can be added according to taste.
Let's get a tomato blender!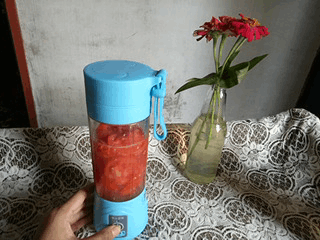 Somehow I always like to see the process of blending food ingredients.
I use a portable juicer blender that is easy to use and carry anywhere.
Voila, my beautiful sunset drink boosts good mood on my desk.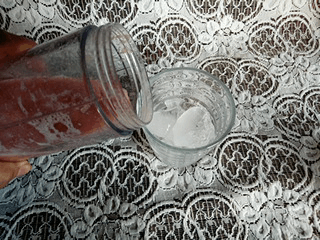 ---
---
---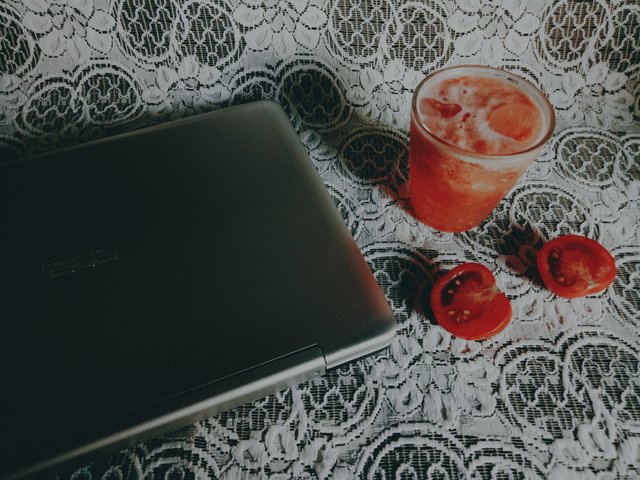 ---
---
---