Today
Today we celebrate here the 30th anniversary of Independence Restoration in Lithuania.
On this day (1990.03.11) the Lithuania's Parliament declared our sovereignty. It was renewed after almost 50 years of Soviet Union tyrannical regime here.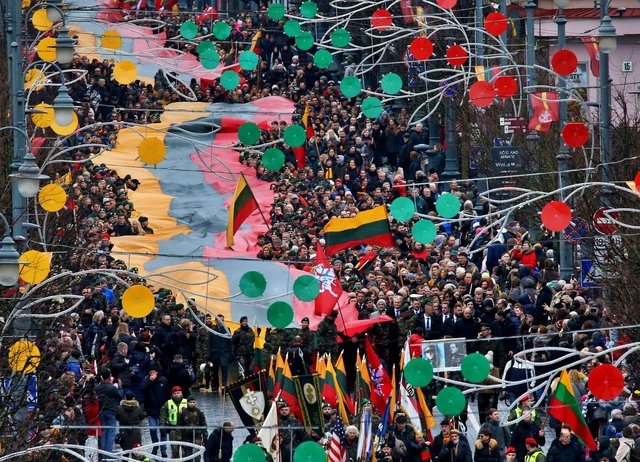 [photo source: lrytas.lt]
Lithuania was the very FIRST (!) republic to call for independence from the ussr tyranny, and many other countries followed our lead in the coming years.

Back in these days, as one of technical personnel in the "Parliament Security Department", I was in the epicenter of all these events.

The nearest soviet military base, with tanks, trucks and other heavy arms were only in a 5 minute drive distance from the Parliament.

Soviet military forces were fully withdrawn from Lithuania only after 3.5 years. (in 1993).

I left this job in 2000.