Greetings from Ukraine, my darlings!
Are you ready for #MarketFriday? Hang on tight, because I have something very exciting for you today. And when I am in love with something, brevity is not my thing ;o)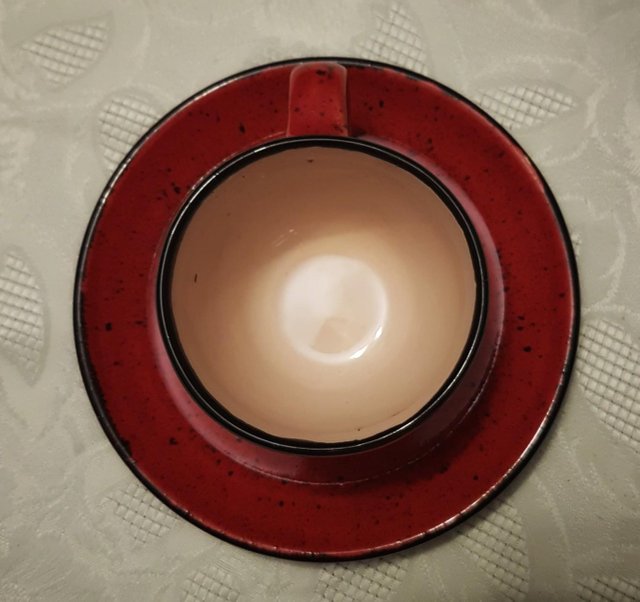 Market of Ceramics
This is what any woman can buy again and again, and they're always something more cute or beautiful. Hand made pottery is eye candy for every lady in any house.
Historically, people used pottery for many purposes. And now, it brings coziness and special spirit and charm to any design. Long story short - I'm mad about pottery, I can admire it again and again, no matter do I need one or not. Oh, I should stop this and get to the point.
Almost a week ago my sweetheart came to my place for a weekend. We had 2 days just for us, as my hubby was busy with his family. So, we were free to do all the lady's thing than makes men boring :) I wrote about it in my post My beautiful Sunday, October 20th. And a day before that, we went to one of the best marketplaces in our capital, D12. That weekend was dedicated to hand made pottery. Let's go girls?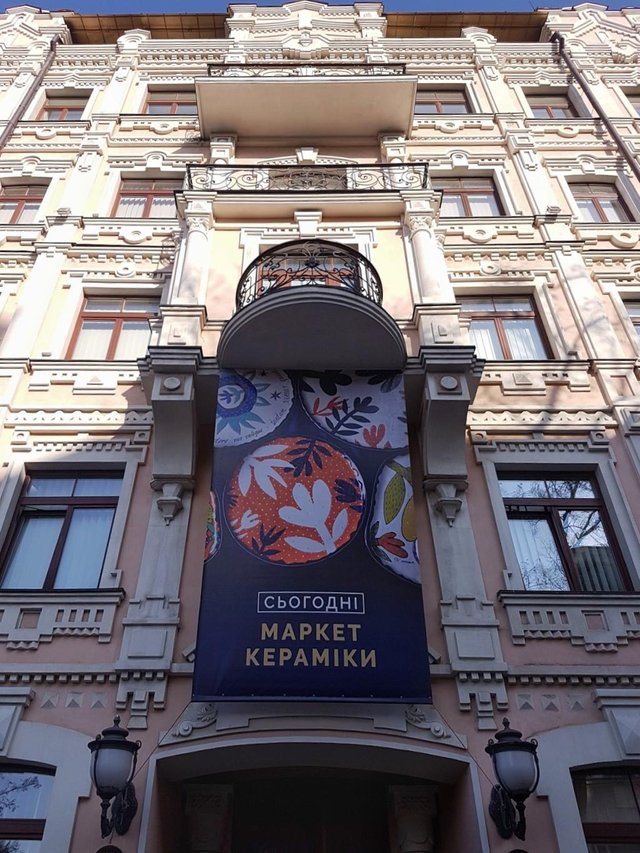 I had no real need to purchase something particular, but I love that place very much. It is located in the very center of Kyiv on a picturesque hill. I wrote about it earlier Market Friday ~ Time of Changes.
Right at the entrance, we saw this dreamboat, wow! Let's go and see what's inside.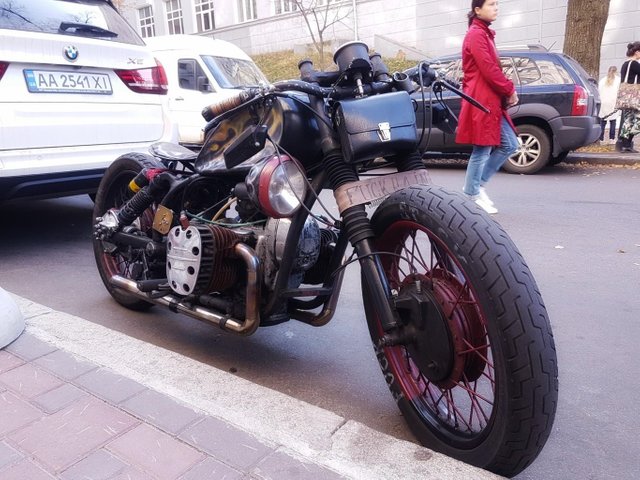 A didn't have my camera with me, and all shots were taken on my Samsung Galaxy S7, so don't expect too much quality. But I am sure I'll get the spirit of the event.
On that day, it seemed that the theme of the market was "Flora", as the majority of pottery has floral motives.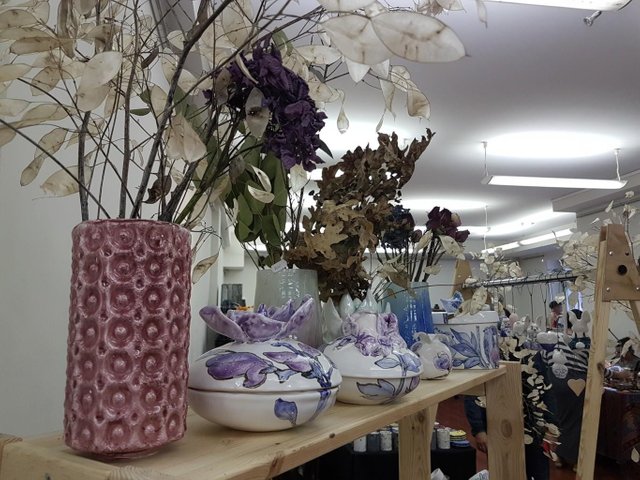 An awesome combination of colors. Don't you think?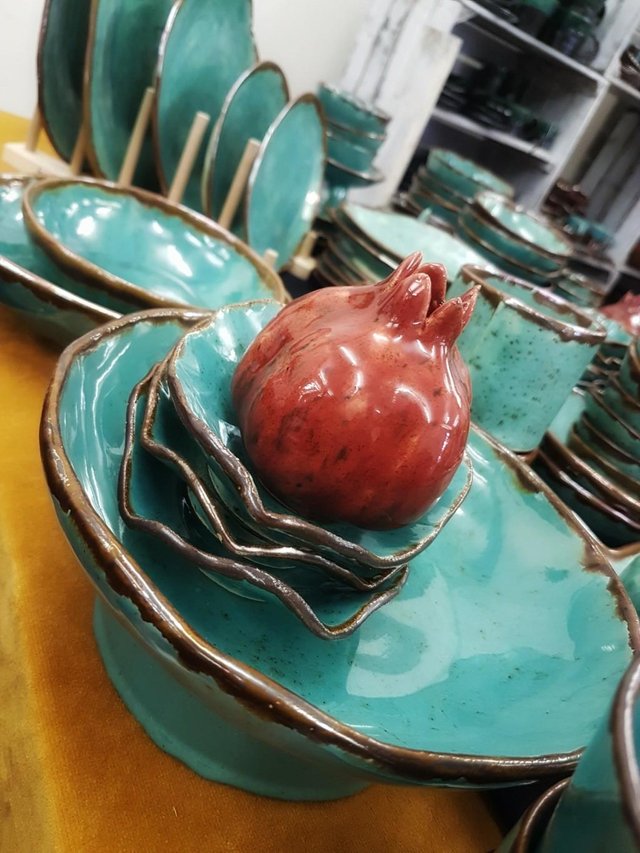 Look at these cute angels! Everyone has special meaning, as well as their cloth. Would you like to see one greening you at the doors or on the wall?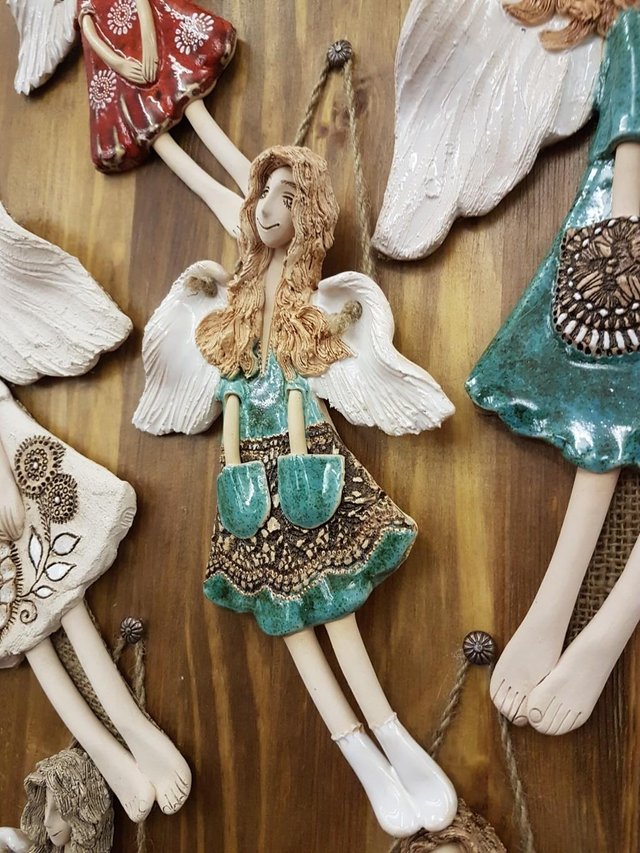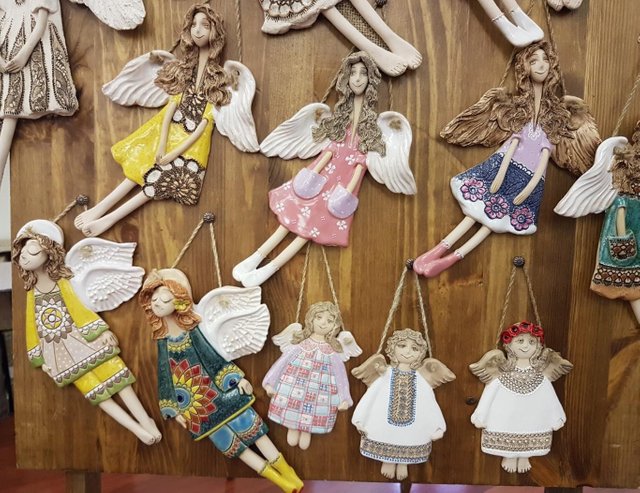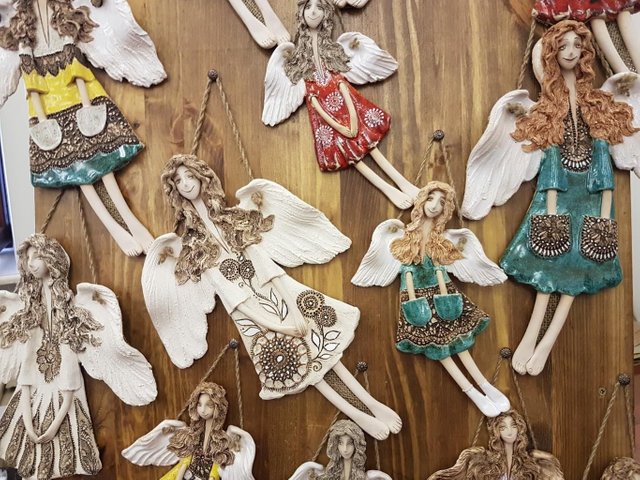 This fish is just gorgeous. In fact, I loved all the works of the craftsman, and I didn't know what stopped me to buy all of them. Probably, the lack of money...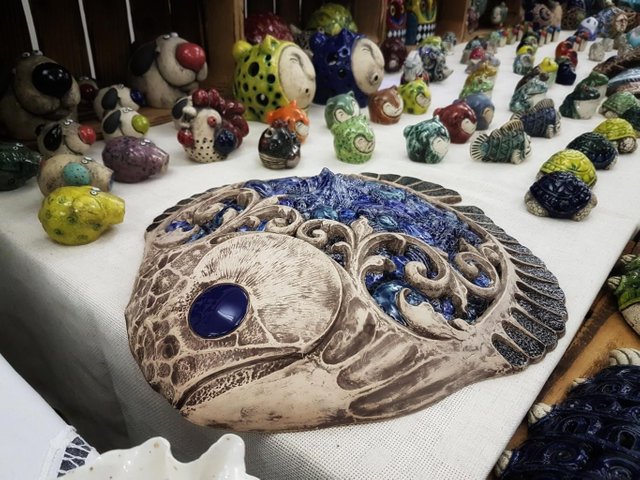 If I can't buy them all, I can at least hold this sweet one <3 <3 <3 Now when I look at this pic again I wish I bought it.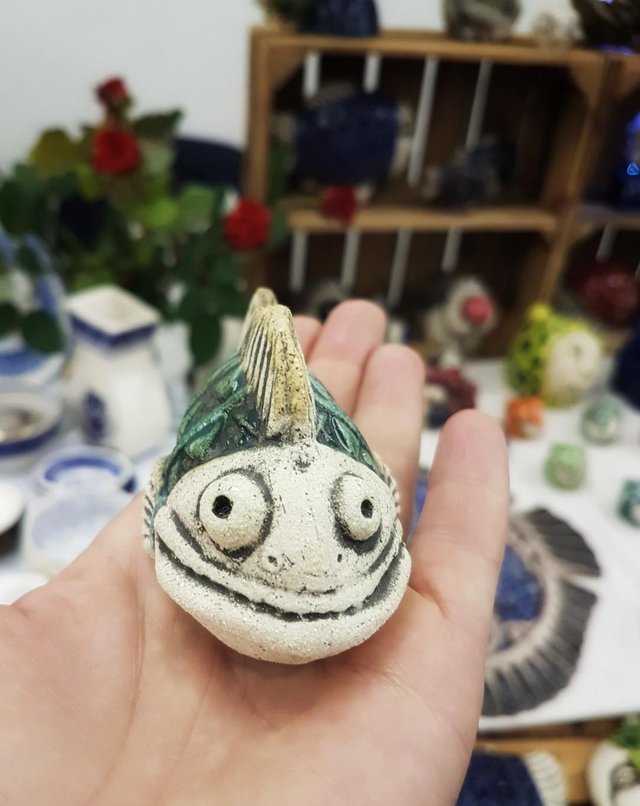 This plate and cups look like nothing too much art or such, and I don't know what spell do they have but they are amazing, cozy and warm. Holding them, I was feeling like I am home. I think I'll buy them next time, for sure. Even if I'll need to redesign my home, lol.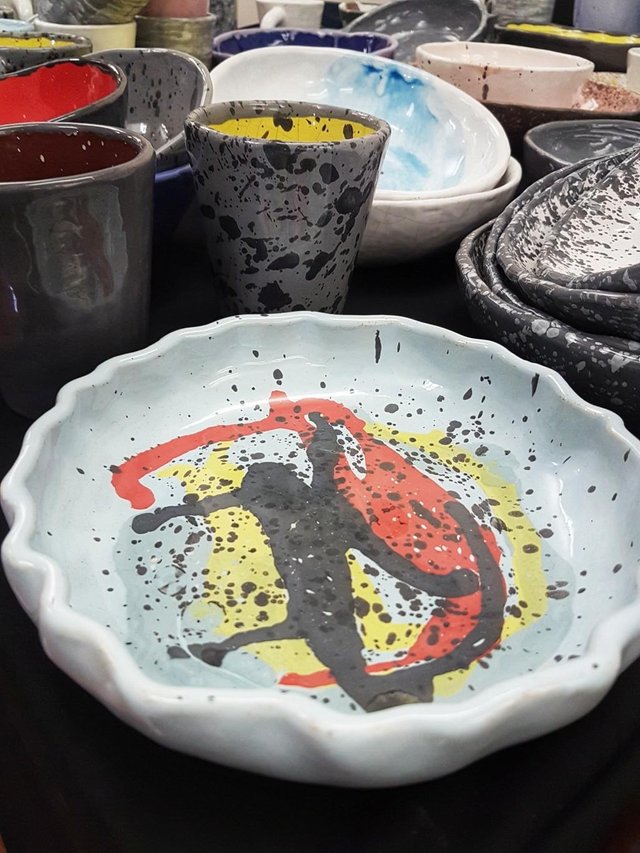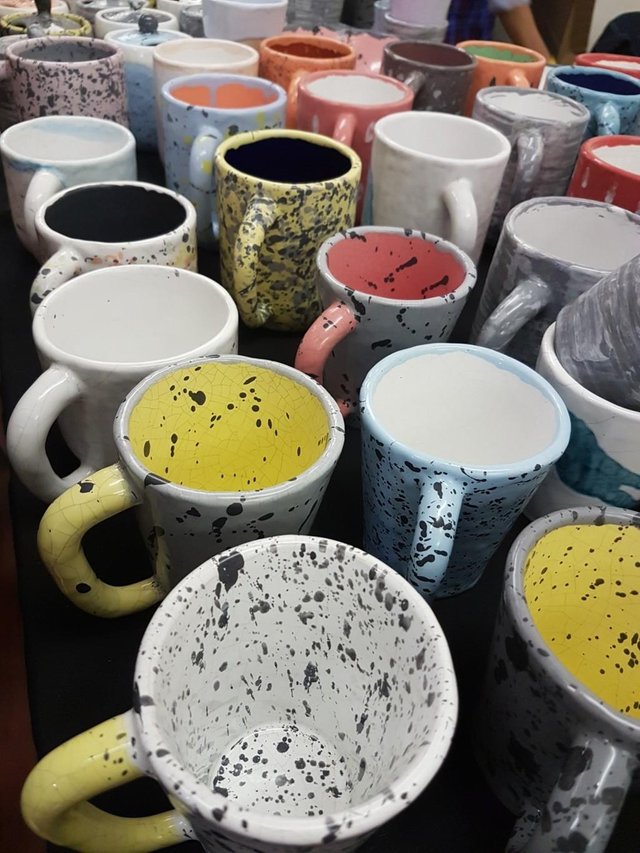 These stylish cups have many purposes. I could keep my pens and pencils in one of them. What do you think, hah?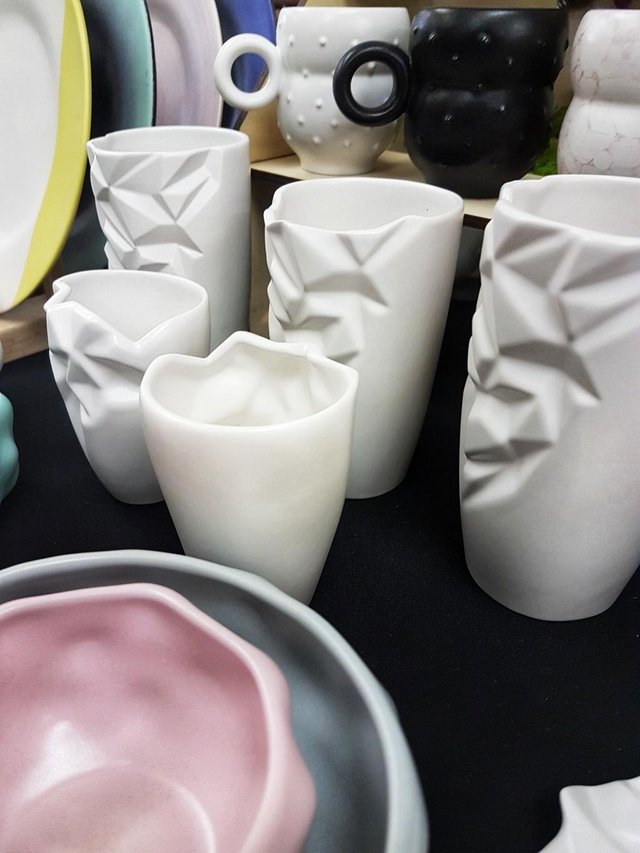 I moved from one table to another and searched Nat when I saw her standing and looking at... Oh my God, just look at this lovely hedgehog! Could you just pass him by?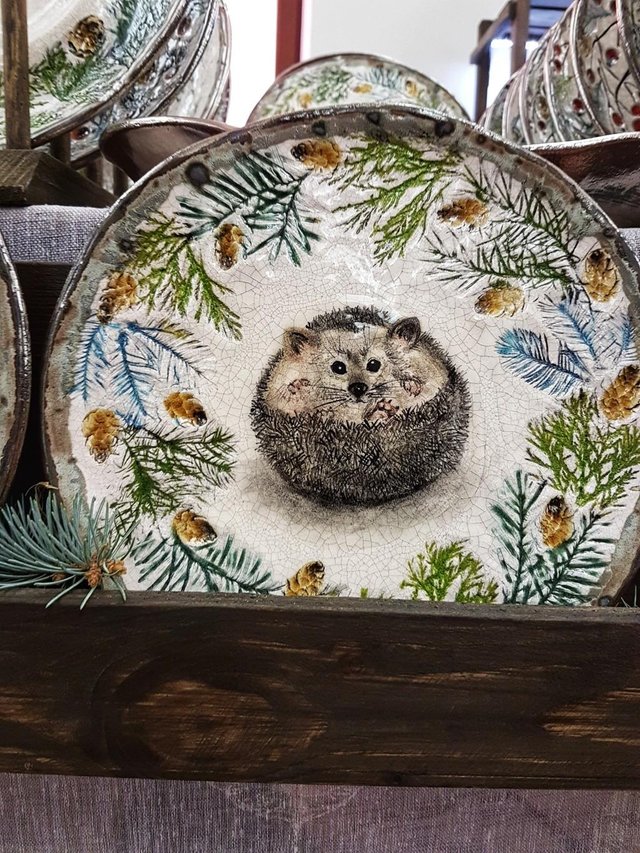 More cartoon and fairy tales characters. What a pity that I didn't buy such things when Nat was a little girl...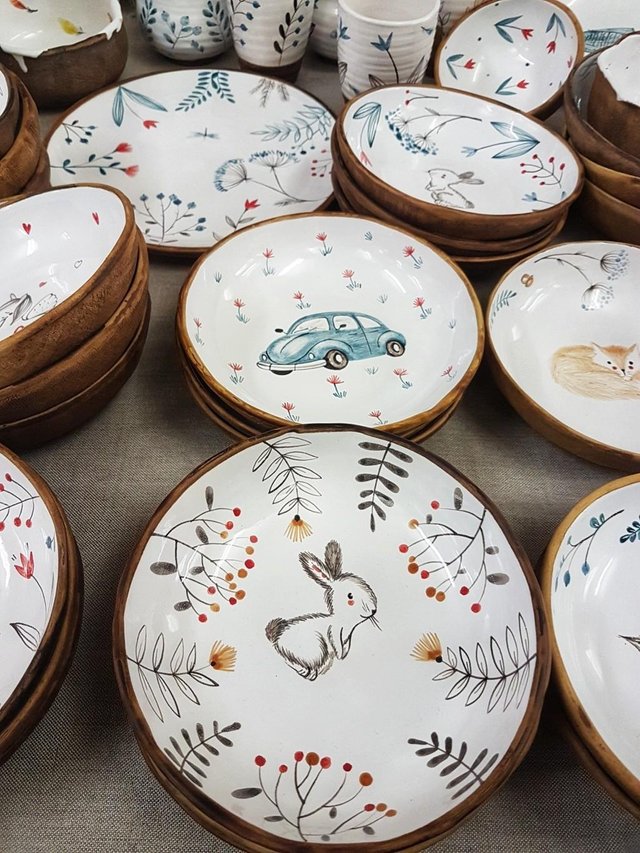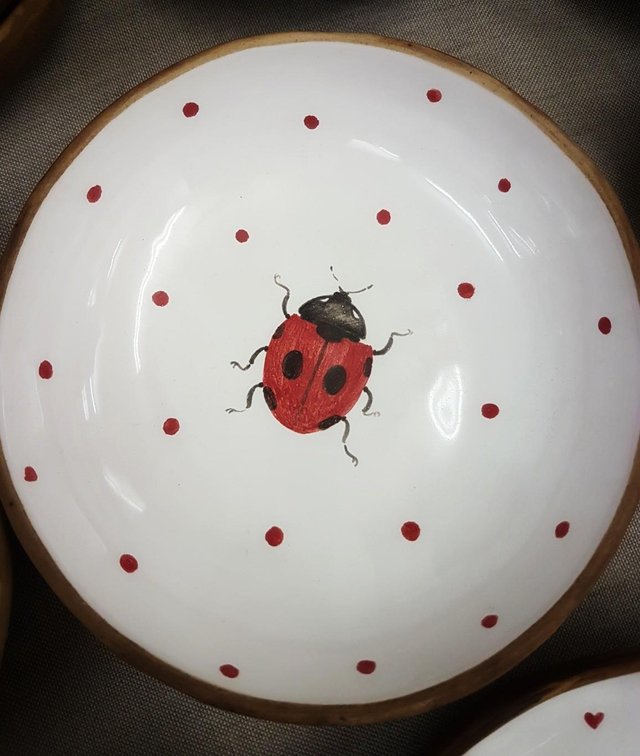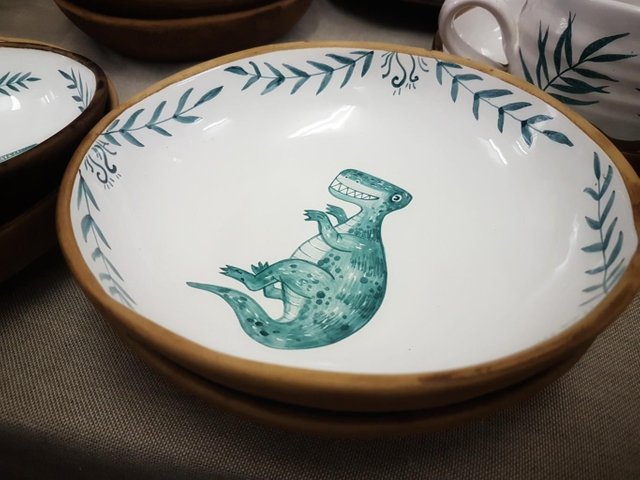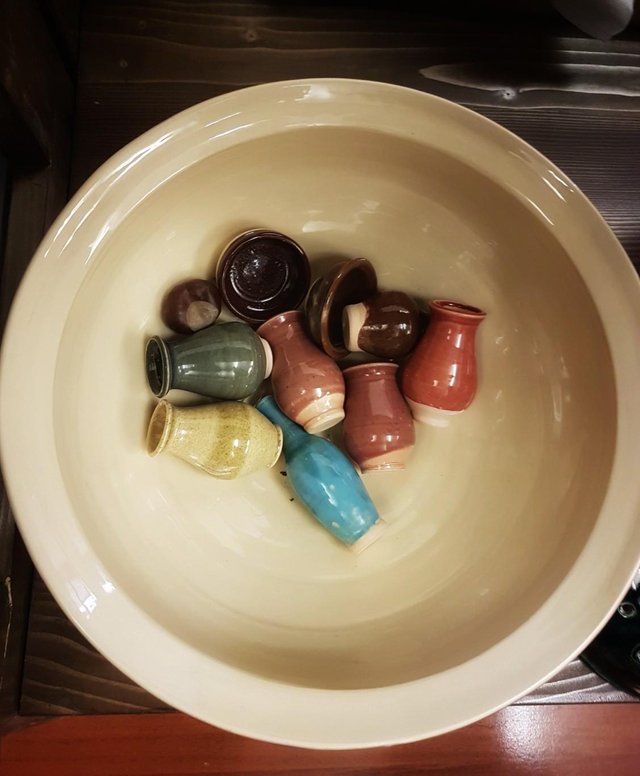 This name speaks well for itself. And I totally agree: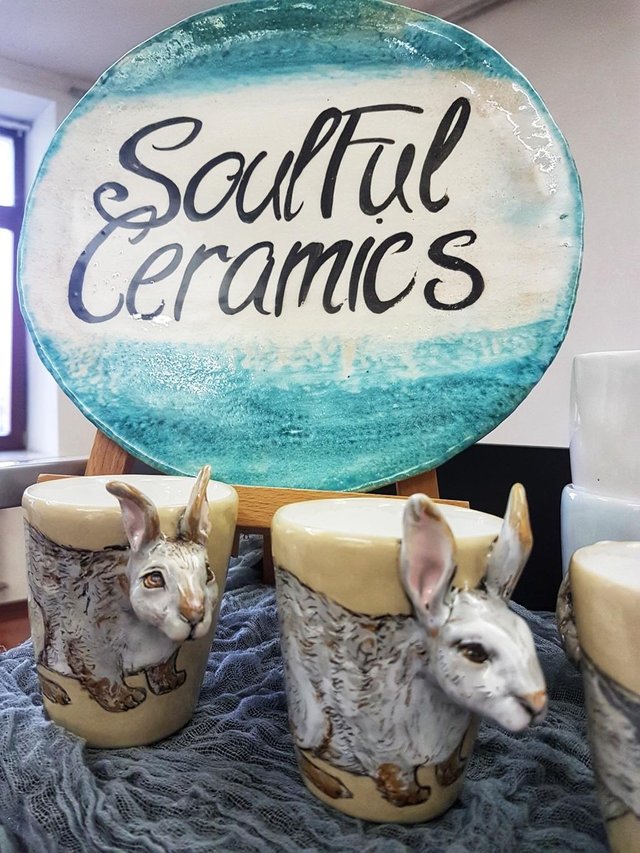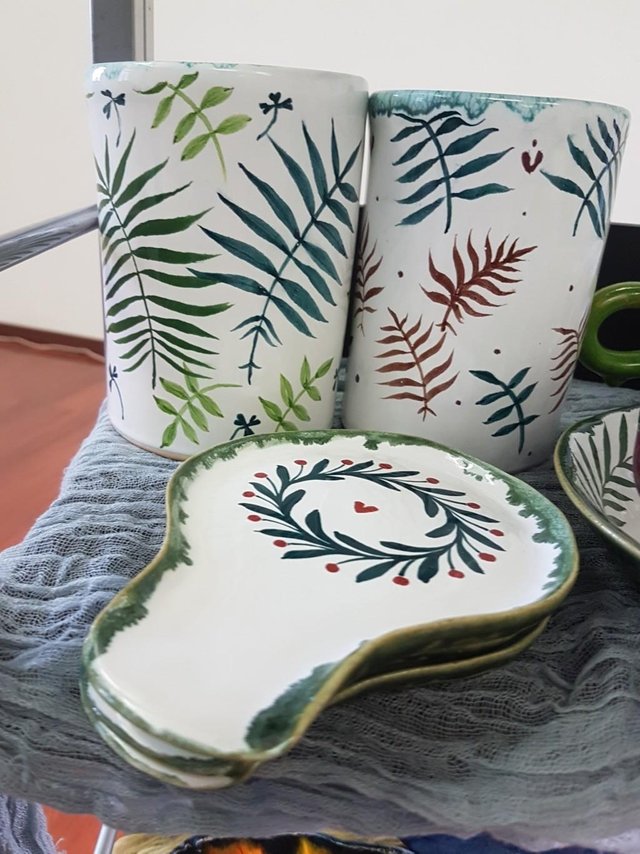 Famous in all Ukraine since I was a kid - "Kyiv Cake", so tiny, in a small box, but what a tray it got!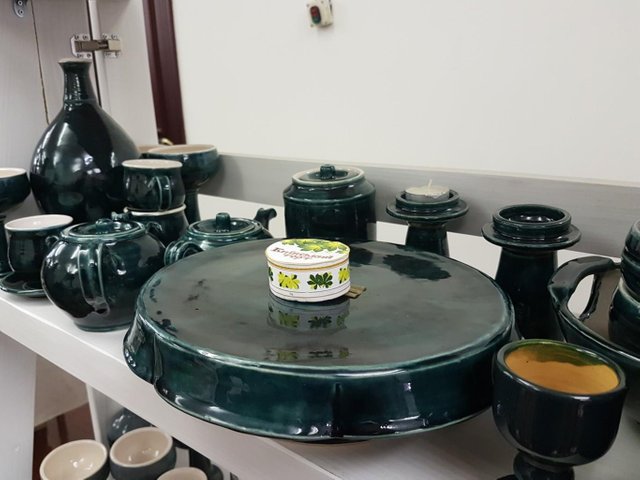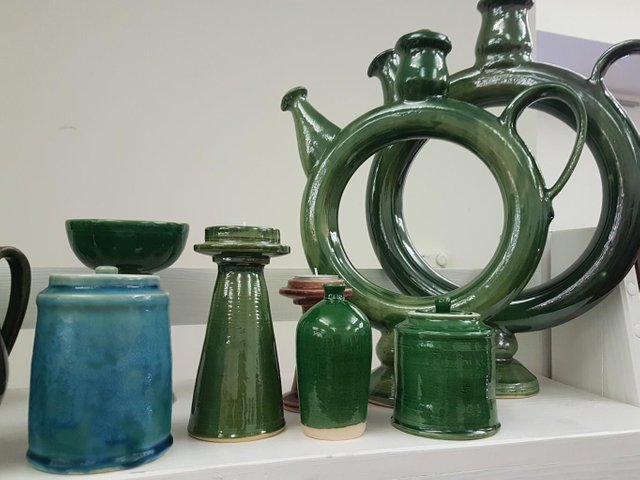 Another lovely colors and shapes, coun't resist taking a photo. Or a few...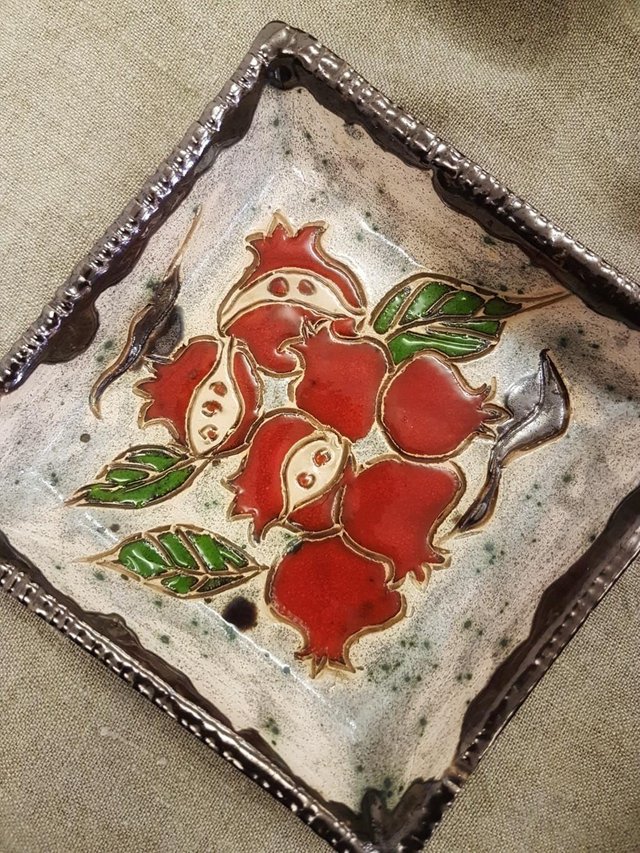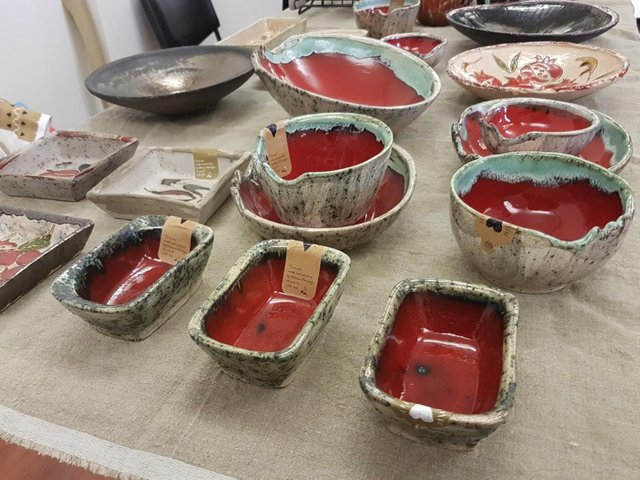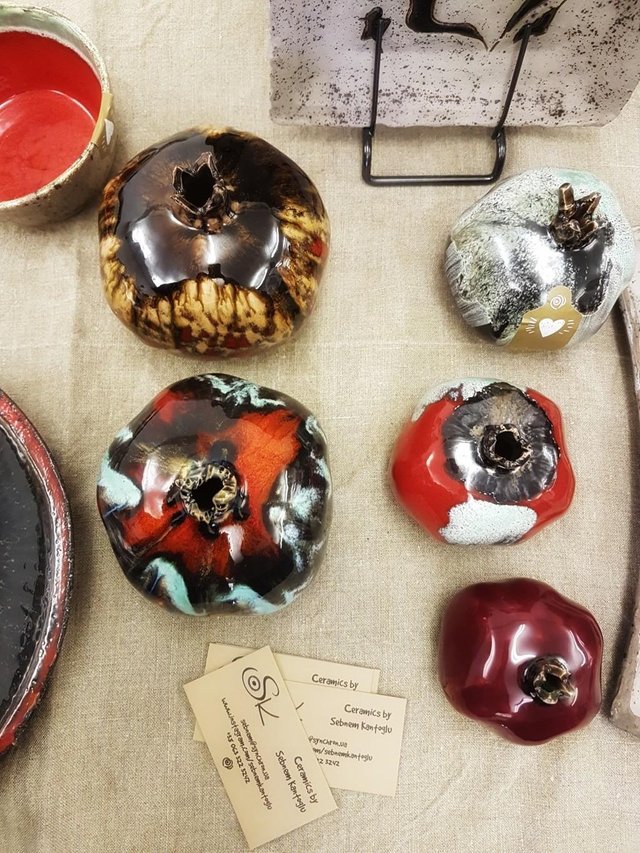 This elegant lady is from Bulgaria. It lives by the sea, and her pottery is also about a sea. Oh, those colors... Very nice.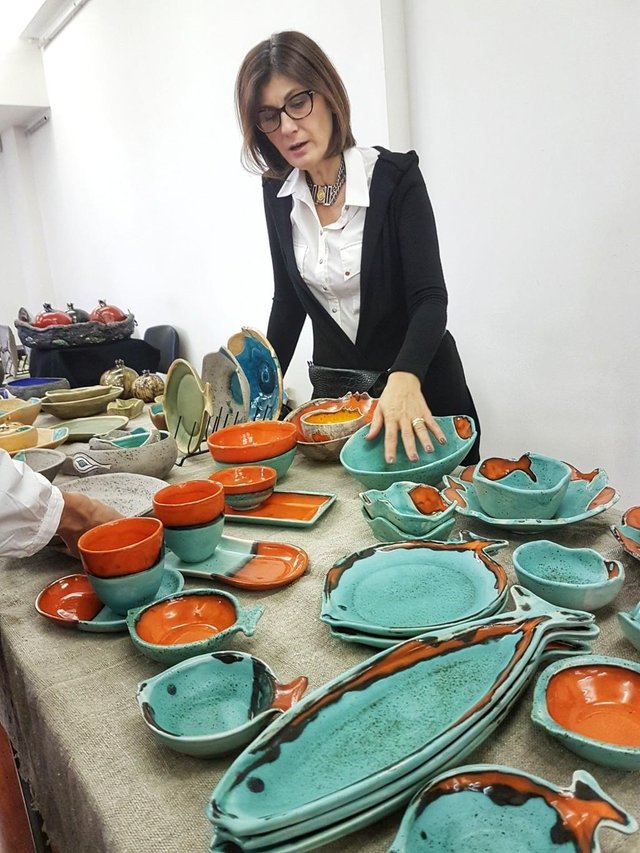 Oh, here we go. Fancy shapes, sun and pretty. Look like a mix of medieval and modern style. Make us smile :) Do you like them? I do!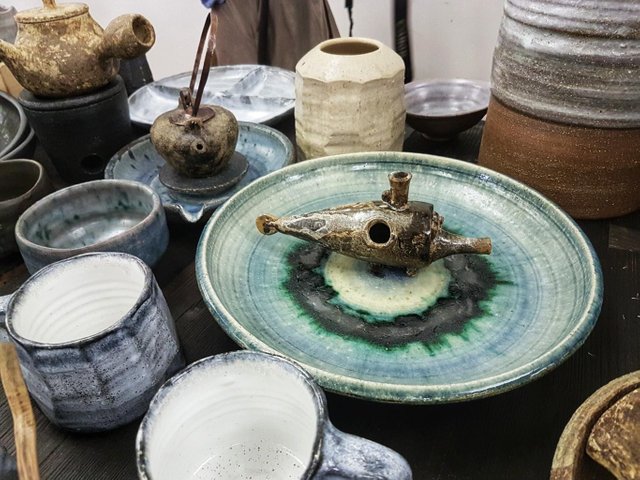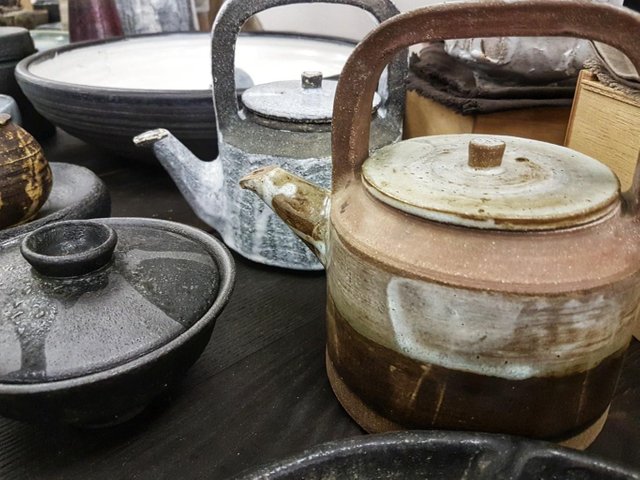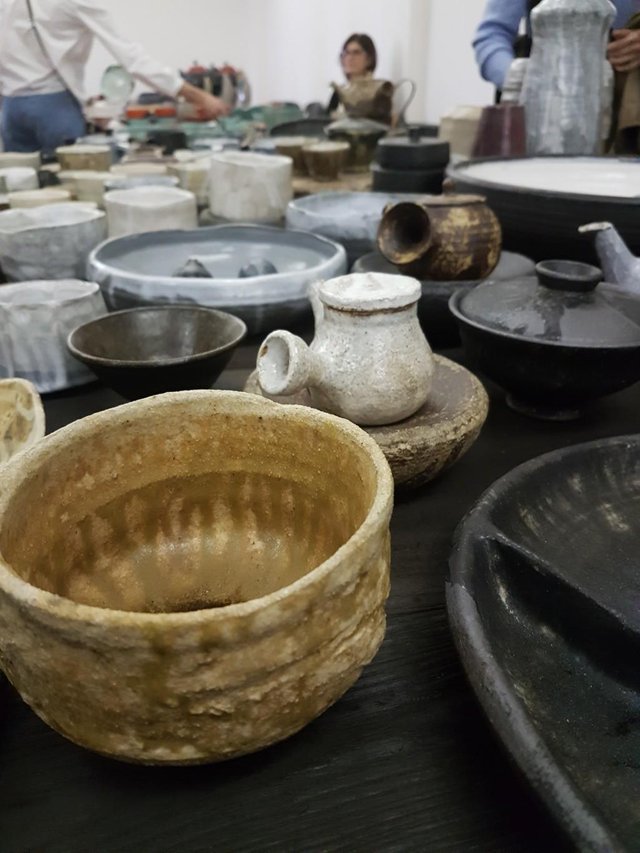 And look at this business card! Eye-catching, isn't it? And very well done! Right, it's not advertising, does it?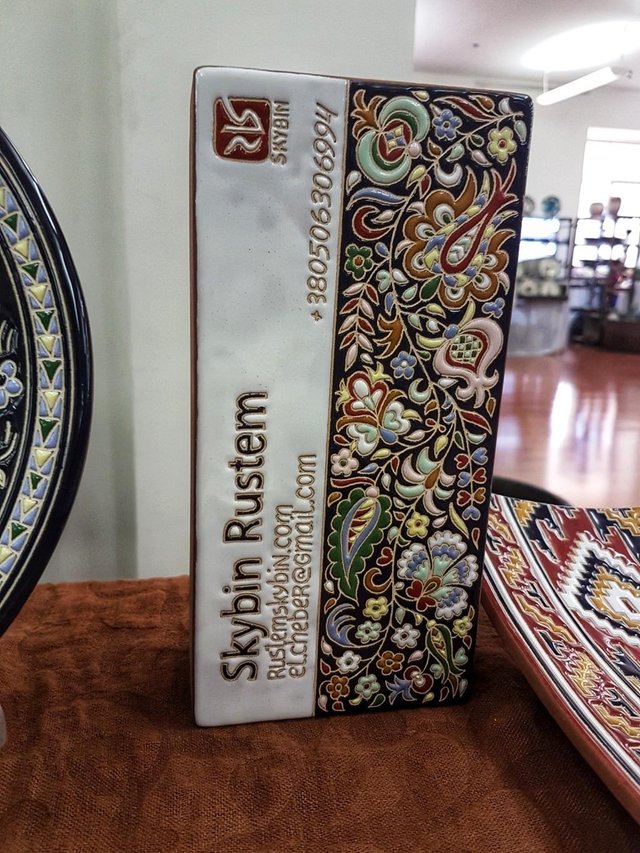 Another remarkable stand. This master has his own well-recognized style. His jobs are very creative. A small town at a tea pot or a cup, and ... I wish I had some of them when I was a kid. Did I say that already? Only once? I wasn't honest I think...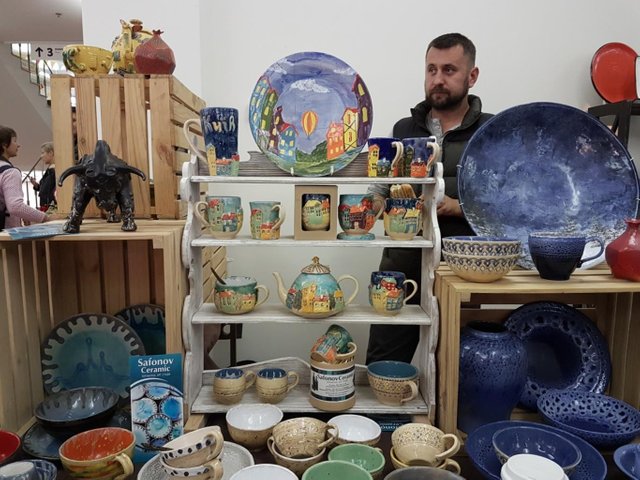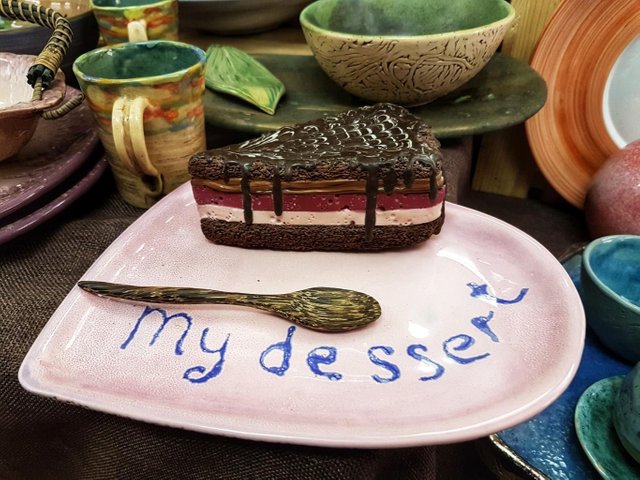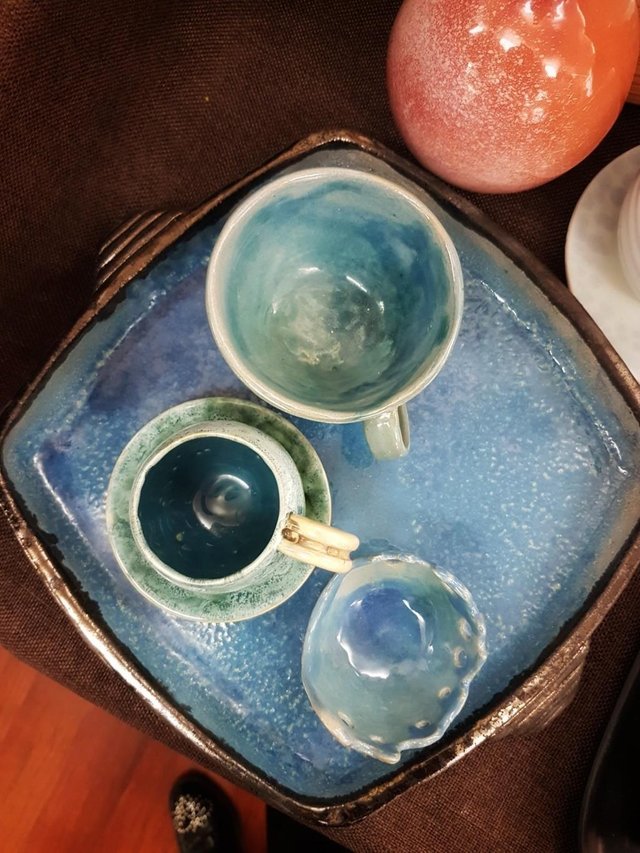 Just fun colors. Oh, those plates are lovely.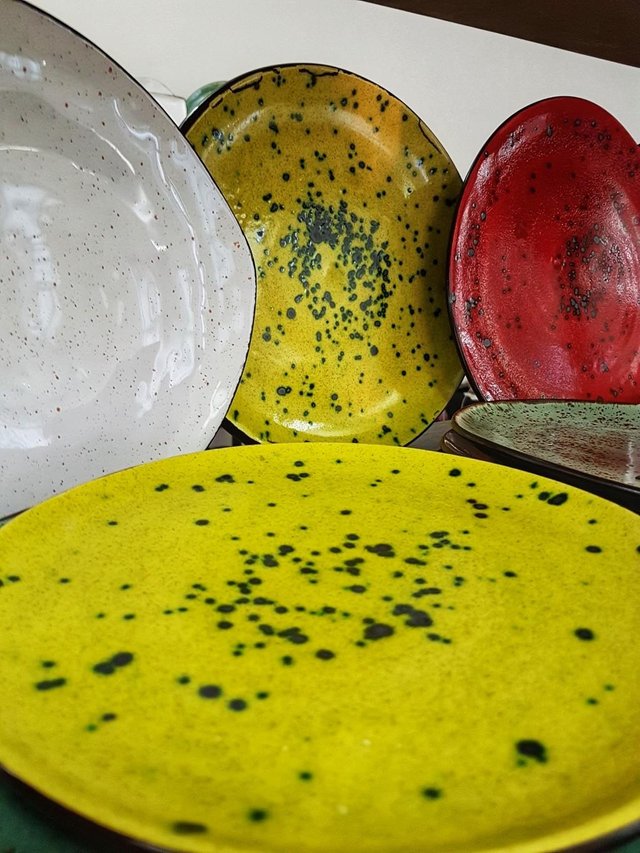 Aaaaand..... here! I met old friends. This table had the largest number of visitors and customers. I already have a cup like this: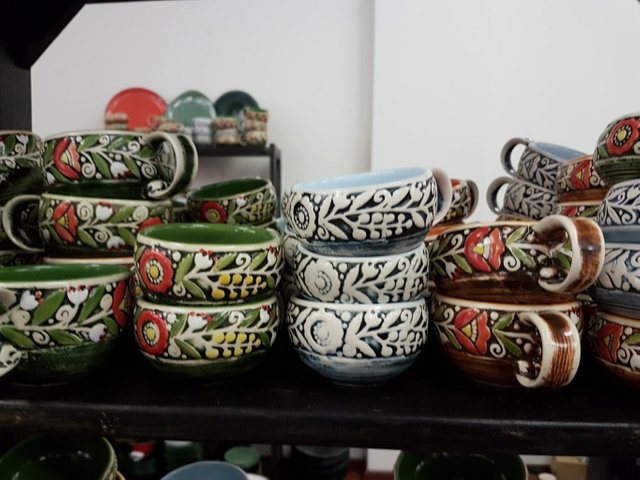 And somewhere here there is my new cup I got on that day :)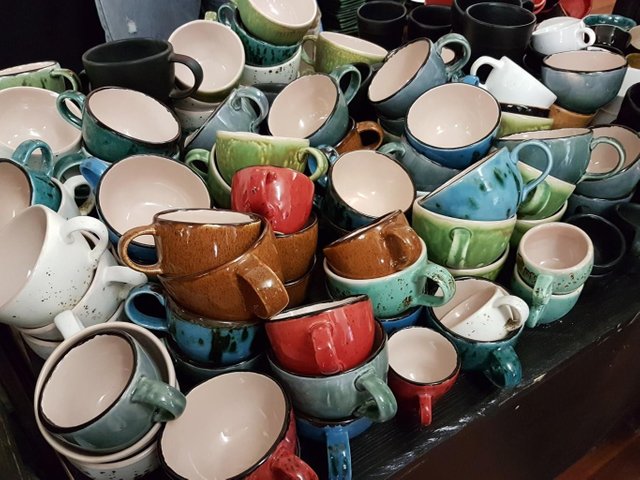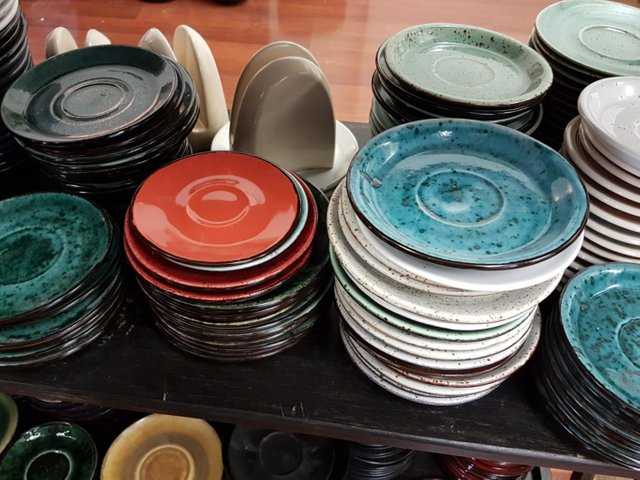 I forgot to mention that there were few stands with ceramic jewelry. This young lady has a good taste :)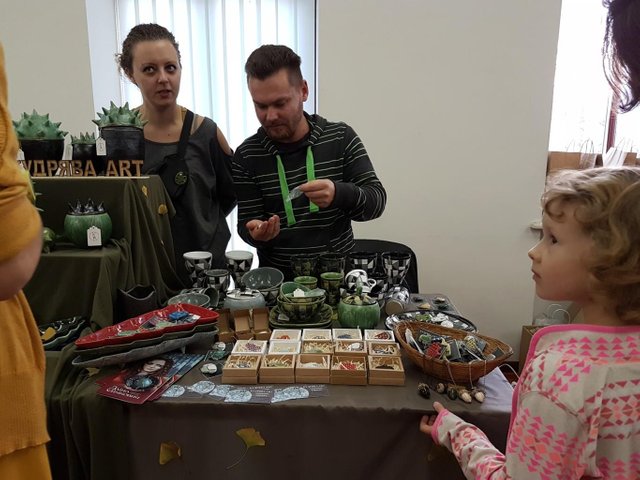 Look at me! Time to go to bed, and I haven't finished yet! I warned you it will not be short :) But I don't wish to overload you (didn't I?), so here it is not a finish, but a stop. LOL. I will continue in a week, so stay tuned!
Thank you so much for make it to the end! I really hope that it was interesting.
See you,