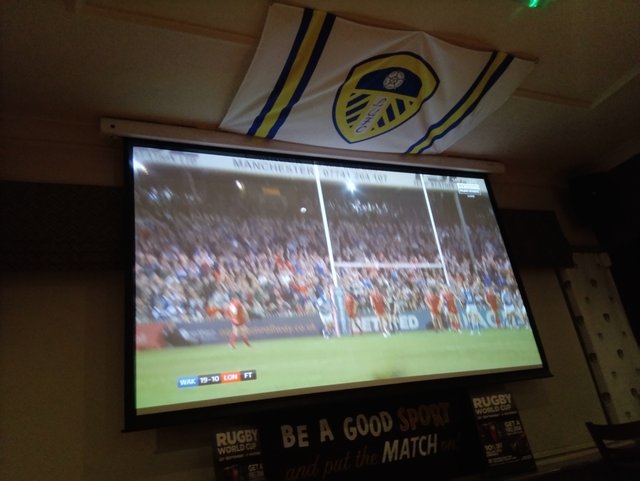 Right into the swing of things and Friday night in my local watching a great game of.....
No, not football but Rugby League.
Rugby League is the real deal . None of that public schoolboy poncy Union nonsense, this is real Rugby. Fast, hard and competitive. No kicking the ball out of touch at every opportunity and endless scrumdowns, just 13 big, fit and tough fellas running and tackling their hearts out.
The separation came about because the mainly working class players in Northern England started being compensated by their clubs for missing work which the often upper class Southern clubs objected to and so a split occurred in the UK between the North South divide hence Leagues Northern working class roots and the southern public schoolboys .
Union remained amateur until the1990s whilst League was played by pros from the split in the late 19th Century.
As a Northern kid from a mining village, my loyalties run deep and further reinforced by a great game tonight between my beloved Wakefield Trinity (now Wildcats) and London Broncos.
After the game, kids on the pitch having selfies with the players and a real family atmosphere and no airs and graces . That's never going to happen at Old Trafford or even Elland Road now is it? A great advert for a great sport!
Wakefield 18 London 10
Deserved win!
Anything to add @cryptoandcoffee ? lol ;-)



10104

Daily Activity, Jogging, Walking