Hello steemians,
How are you ? Hopefully you all are fine and I am also well. Today I am here to share some of my childhood memories with you.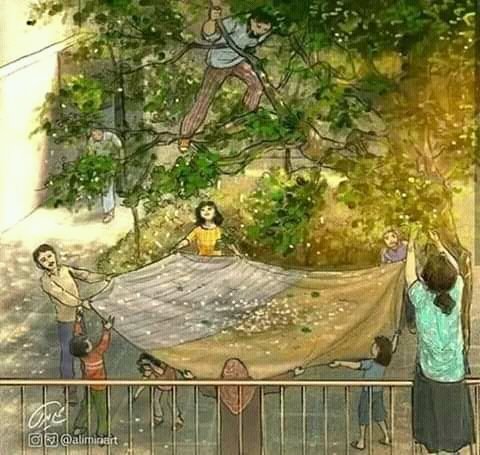 When I was a little child, I lived in a village. That time I was so little that I even didn't start going to school. There were some of my cousins and I used to play with them. I can't forget the memories of that time. I remember, when it was summer, we used to climb up the trees for mangoes and some of our friends wait under the trees. I was so little then and I couldn't climb up the trees that time 😃 and that's why I used to wait under the trees. Now I can climb up the trees.😉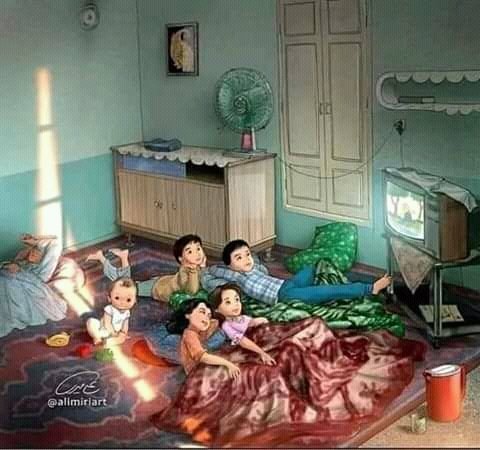 After the evening, I with all of my cousins used to watch TV. That time electricity was not available in the villages and electricity came for two or three hours at night. But now electricity is fully available in our country except some villages. That time colour television was no also available and we used to watch black and white television and there was only one channel. We loved the "Alif Laila" programme very much. And all of my cousins with me used to watch television together.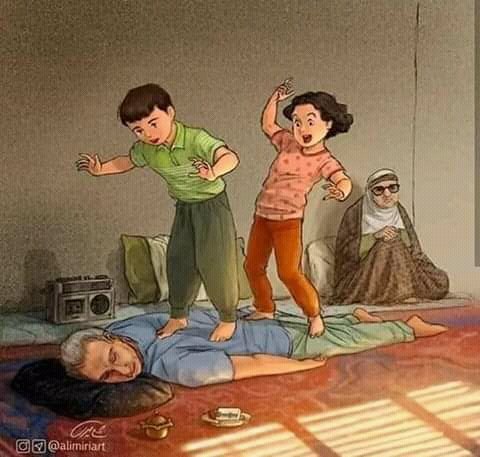 I remember that days when we used to play with my grandpa and grandma. They loved us very much. But sad thing for me is they are no more except my one grandpa. And I also enjoy my times with my grandpa when I visit village occasionally. They are always in my mind and will be. I never even can't forget them. That was the golden period of my life.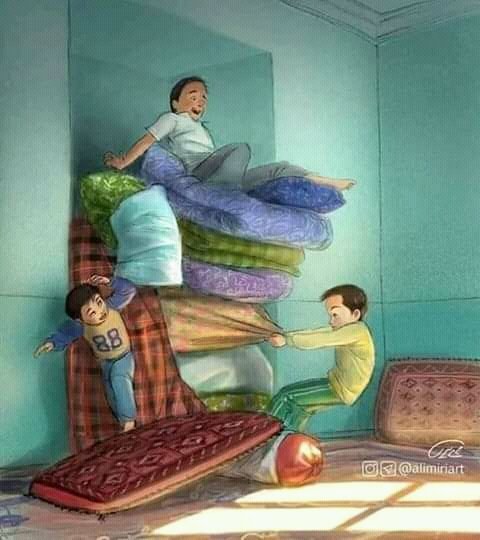 I remember my cousins. We used to fight, we used to play, we used to do so many enjoyable things together. We used to make toy houses. You can see in the picture.
These are not only childhood memories I have. My childhood memory is so huge that I can't write them down. There are so many interesting incidents I remember. Child hood is the golden period of a man's life. I think almost every people can remember their childhood memories.
Thanks for reading. I hope you enjoyed. If you find my article helpful/enjoyable, consider following me. Upvoting and resteeming is your wish. And also don't hesitate to share your opinions/interesting childhood incidents.
N.B :- These photos are not mine. I got them on my facebook feed and also don't know the actual source. There are watermarks on the photos.