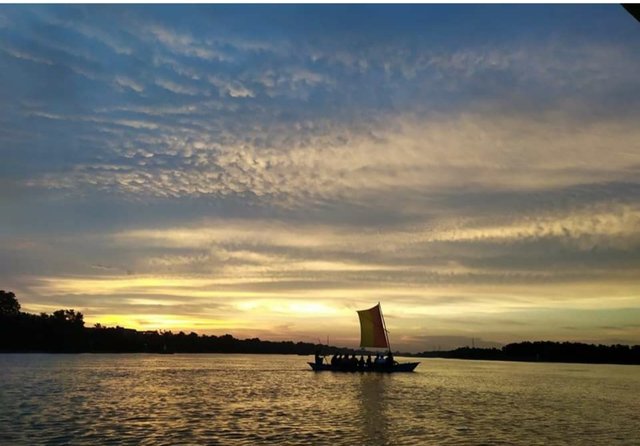 The day could be rainy or sunny but the afternoon creates a red blood scenerio as the sun gets bloody.
This picture of Brahmaputra river indicates a period of pre sunset.The sky changed it colour with matching to the sun As well as the river water.In the river sight the whole water is reflecting the clear sky with mention the sky changed it colour to the sun already.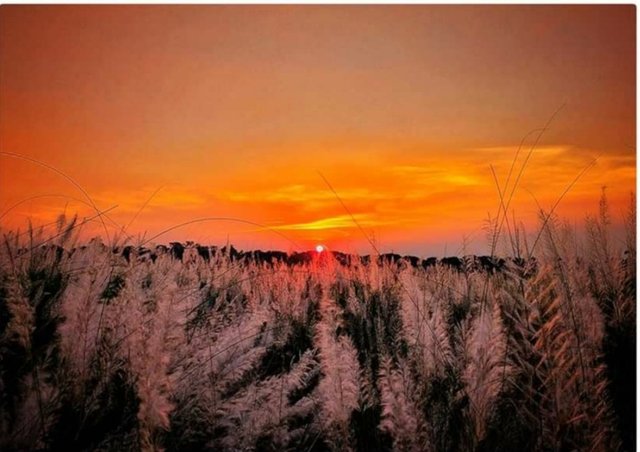 The second picture is another exact example of the firstly declared headline.The sun and the sky as well as get the bloody orange colour.Which increases the beauty of the catkin flowers.