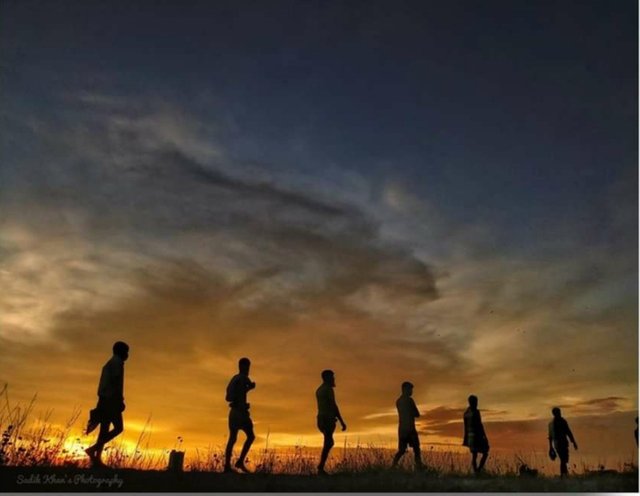 Every animal have to return to his residence.
Wherever you go after a certain period you have to come back to your residence.Not only for men but also every single animal has to follow this rule because you can travel a lot,you can fly here and there but your root is always the perfect place for you.
In this situation we can see It's time of sunsets so people are returning to their home.After a hardworking day when they will reach home,meet with their relatives more than 50% stress will go out.