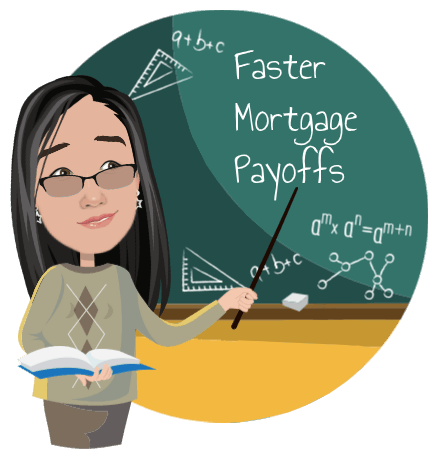 Hey Everyone! How are you today?
Remember there was quite a while ago, I actually made a review about the mortgage payoff calculator that I reviewed before when I mentioned that if you are to pay off a little more into your principle account (which is your house mortgage account) you will eventually get to pay off a little earlier than usual?
Well, apparently, not all banks will accept your monthly extra payments into your mortgage loan account monthly, and some recalculate only once a year.
According to some of my other friends who are also paying off their mortgage.
However
There are some good news for Malaysian banks, particularly Affin Bank, which so happened that their Islamic Investment Home Loan allowing a monthly recalculation if you so happen to sign up with them.

Today I just so happened to check on my loan bank account to make sure that I will need to add in extra for the next month (in case I forget due to my mom's surgery and also flying off to SteemFest) and delightfully noticed that the test I did in August where I just debited an extra MYR 10 into the loan account, the system actually accepts the calculation and recalculated the interest.
And my overall outstanding loan is now MYR 10 lesser than calculated.
I am uncertain with other banks, but this sure is a HUGE PLUS Affin... but will that significantly reduce the interest rate as well?
Unfortunately, because of the interest fluctuation deduction between principle and interest rate, I can't really determined the outcome because it was only MYR 10 difference...
However, this month I saw a significant MYR 40 REDUCTION from my interest fee from September to October, after they accepted the MYR 10 extra deduction and recalculated the principle and its interest.
I am not certain whether it was a coincidence or this is really something to look into!
One thing for sure is if I can actually substantially religiously bank in a tiny little bit extra into the loan account monthly, there COULD be a possibility that I can start seeing a more gradual decrease of my principle loan... the numbers could be CLEARER!
(Starting from October; because I didn't do the same for September)
What do you think? Home owners with mortgage to pay back, would this encourage you to try to inquire from your bank whether do they accept an extra advance payment, and would you test it out to see if your bank will recalculate monthly or yearly?
Do share your experience if you so happened to try this out (or already done so)! I would love to see whether banks around the world will behave similarly.
(and of course, if you comment here with your test @dses and @gtpjfoodbank will give you an extra encouragement vote just to beat poverty!)
I have arranged with the Food Bank director and she's happy to curate it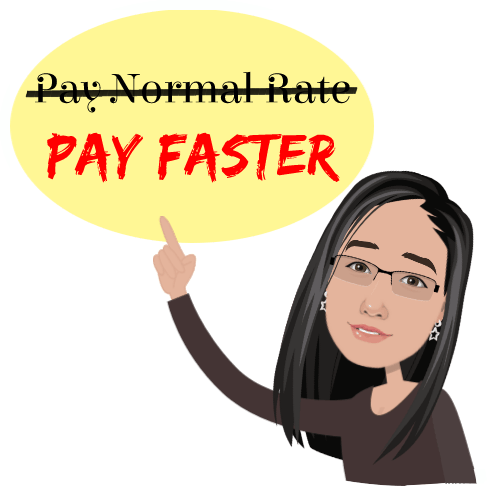 ---
Unfortunately... this doesn't work for hire purchase like cars
---
In the meantime...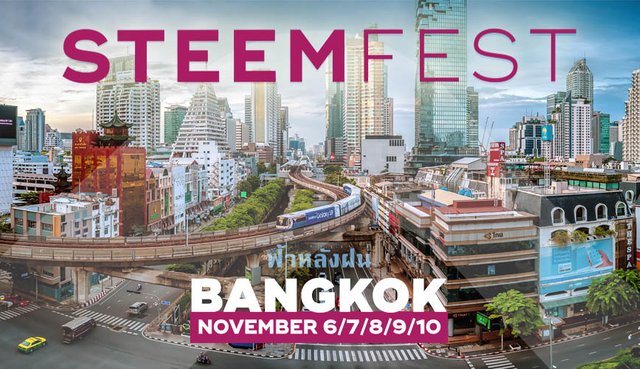 I am attending Steemfest! But please help me get there smoother!
Recently I have posted my Why do I want to go to Steem Fest? Help me fund my trip! sharing but I had to get the tickets in fiat.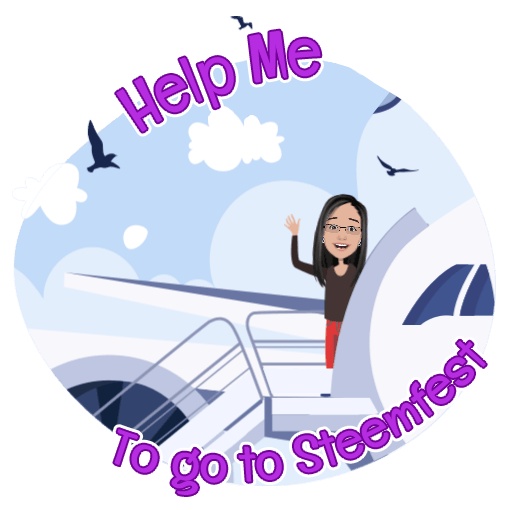 If you have read my previous post: The Faith that Pushes Mountains you will know that I am also currently quite challenged with unforseen time and financial changes as the Steemfest approaches closer; and if you would like to help by supporting my handmade cards, I would be very grateful!
Be sure to stay tuned to @craftsofluv as I just sourced a new embossed folder and plate that is perfect for Chinese New Year theme!
And I might be conducting a raffle contest too to fund raise my expenses where the winner actually gets my personal handmade card to be addressed to anyone the winner prefers to send to (or for the winner's own collection).
Until then

Thank You for Your Time