It's been a while again.
My busiest week is over so I will be trying to get back on track with initiatives and challenges around here. If not a regular, then at least a participant from time to time.
Back to Monochrome photography!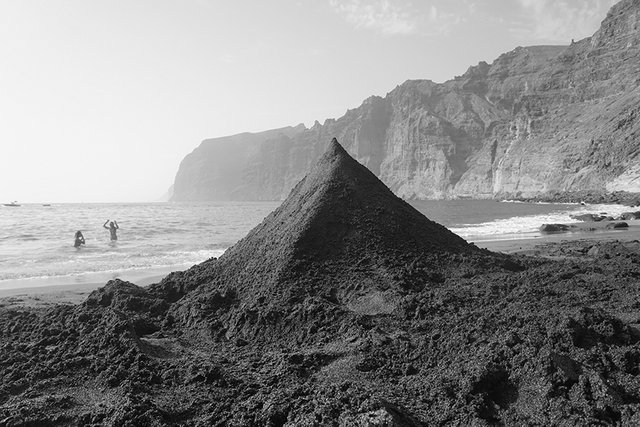 There — people bathing in the waters, behind a pyramid of sand, made by people playing on the black beach, in front of the Nature-made colossal rocks at that shelter the bay — Los Gigantes, Tenerife.
---
This is my entry for the daily monomad challenge by @monochromes.
Good luck and have fun!
Yours,
Manol