Men in Black: International is a Hollywood action-comedy and sci-fiction film directed by director F. Gary Gray. This film is a film adapted from Malibu comic by Lowell Cunningham's. The film, starring Chris Hemsworth, start premiered on June 19, 2019, in all Indonesian theaters.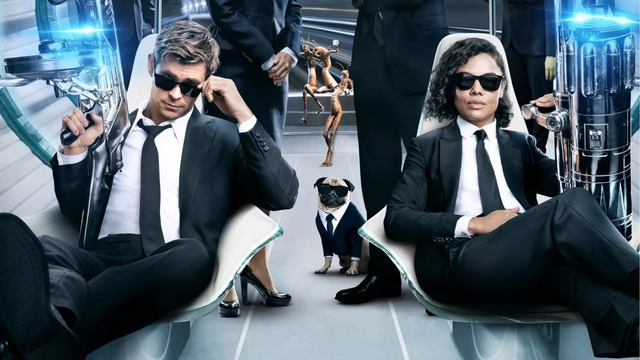 Image source
This film is claimed to be the leading film because it was worked on by a reliable director, Gary Gray. Because, Gary Gray has worked on various famous films such as "A Man Apart" (2003); "Straight Outta Compton" (2005), and "The Fate of the Furious" (2017). While the screenplay was written by Matt Holloway and Art Marcum. Both are screenwriters of the film Iron Man (2008) who have no doubt the quality of the plot. In fact, both of them became screenwriters of other box office films such as Transformers: The Last Knight in 2017.
The latest MIB tells the adventure story of Agent H, played by Chris Hemsworth and his friend Agent M, played by Tessa Thompson. Both of them will handle a variety of serious cases that occur. A dangerous species called "Hive" disguised as a human that could threaten the organization Men In Black (MIB). Not only Chris Hemsworth and Tessa Thompson will compete in this film. Several other well-known actors and actresses were also involved, including Rate Spall as Agent C, Les Twins as The Twins, Emma Thompson as Agent O, Rebecca Ferguson as Riza Stavros. Meanwhile, the production of this film has been started since July 2018 and ended on October 17, 2018, ago.
This film shows a lot of fight scenes, so it is more intended for children over 12 years. Even according to the BBFC (British Board of Film Classification) states that Men in Black: International is not recommended for children under 12 years. So, if you want to watch with your child under 12 years, you should reconsider.
The film is more exciting, with an epic special visual effect. In this case, can not be separated from the performance of Stuart Dryburgh as a cinematographer and editor named Christian Wagner. The making of this film shows several PH (Production House) or Production Companies such as Columbia Pictures, Image Nation, Amblin Entertainment, and Tencent Pictures. Meanwhile, the distribution of films by Sony Pictures Releasing.
Men in Black: International aired in a duration of 115 minutes. Just like the sequel to Men in Black before, the sequel to Men in Black: International not only presents a tense scene. However, it is wrapped with a comedy-action that is laughing and fun.
Video source
So, for those of you who like the sex of Men in Black: International, this film can be used as a reference to watch the film. Invite friends, couples, or family to watch this film in theaters in your city.
Regards,
@khanza.aulia