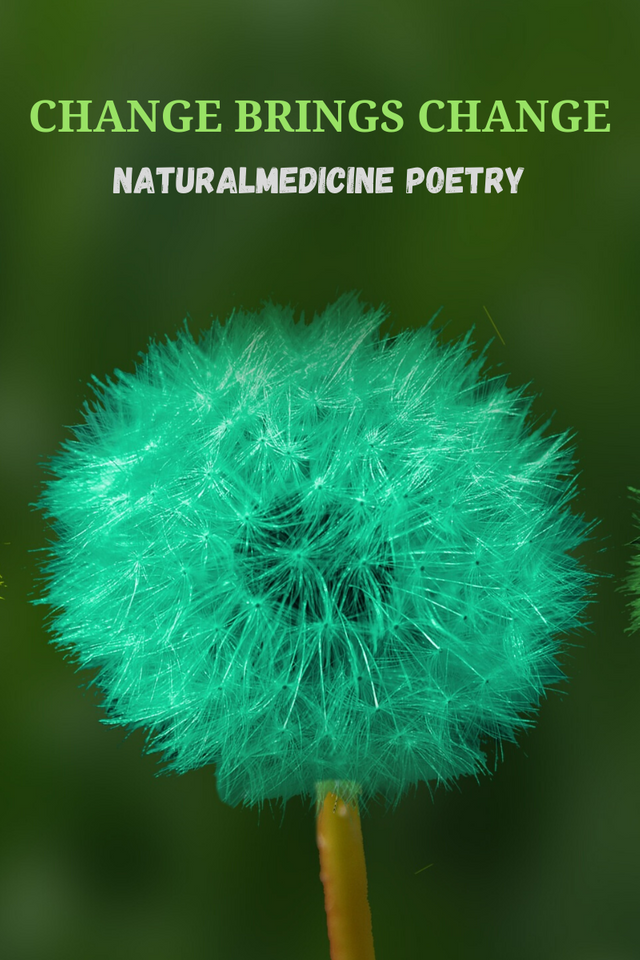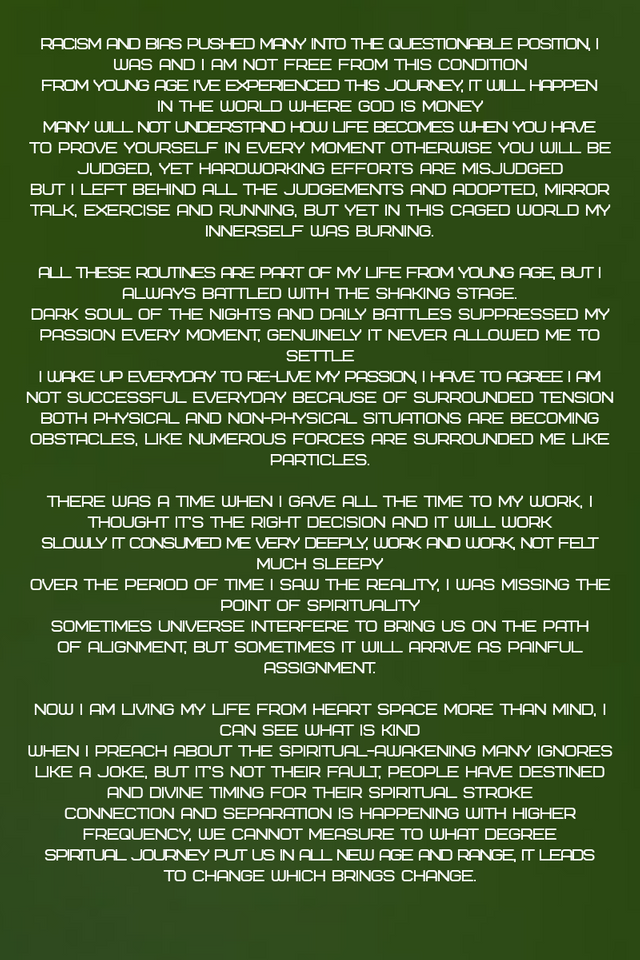 Racism and bias pushed many into the questionable position, i was and i am not free from this condition
From young age I've experienced this journey, it will happen in the world where God is money
Many will not understand how life becomes when you have to prove yourself in every moment otherwise you will be judged, yet hardworking efforts are misjudged
But i left behind all the judgements and adopted, mirror talk, exercise and running, but yet in this caged world my innerself was burning.
All these routines are part of my life from young age, but i always battled with the shaking stage.
Dark soul of the nights and daily battles suppressed my passion every moment, genuinely it never allowed me to settle
I wake up everyday to re-live my passion, i have to agree i am not successful everyday because of surrounded tension
Both physical and non-physical situations are becoming obstacles, like numerous forces are surrounded me like particles.
There was a time when i gave all the time to my work, i thought it's the right decision and it will work
Slowly it consumed me very deeply, work and work, not felt much sleepy
Over the period of time i saw the reality, i was missing the point of spirituality
Sometimes universe interfere to bring us on the path of alignment, but sometimes it will arrive as painful assignment.
Now i am living my life from heart space more than mind, i can see what is kind
When i preach about the spiritual-awakening many ignores like a joke, but it's not their fault, people have destined and divine timing for their spiritual stroke
Connection and separation is happening with higher frequency, we cannot measure to what degree
Spiritual journey put us in all new age and range, it leads to change which brings change.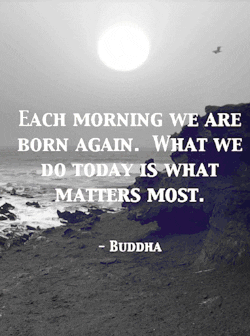 SOURCE
Steem On.

You can support my work through below mediums too.
BTC:
3GJCQPyxQMc5zQasc3EoW7vnV2fKpp9aY9
ETH:
0x514d948ead79d7f8db680173c266a39cd2677c98
LTC:
3DxFQhqaxetpGUciAT5axAdztVVr9QowEb
BAT:
0x193ce1410d4acefd0ee24577d575f087f164ed48
DASH:
7aNhxUxH8NbYDL9TciuGHHERwjL143NCUo

Discord Channel Links:
TEARDROPS: https://discord.gg/wC7H4Rt NATURALMEDICINE: https://discord.gg/wQnDNpv
(Pictures are edited with Canva).
"This is my original work."
Stay Blessed.
Spread love and spread kindness.
Thanks and regards, Chiranjeevi Sarikonda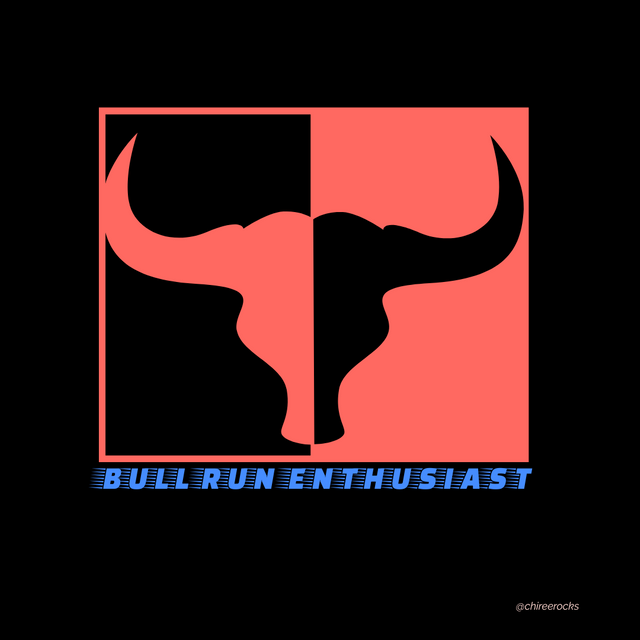 (If you want this logo, let me know in the comment section.)