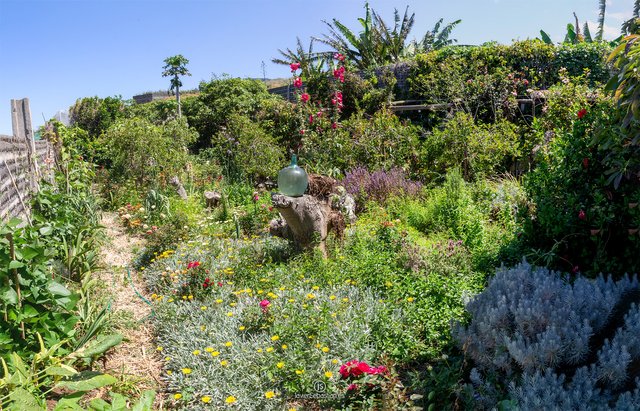 Español
Hola de nuevo, amantes de lo natural.

Me gustaría compartir con vosotros algunas buenas fotos de los productos naturales que tiene plantados mi amigo Goyo en su huerto ecológico/orgánico, en el cual no se usan ningún tipo de venenos o suplementos artificiales.

Mientras estaba editando estas fotográfías, me estaba preguntando si existe algún producto más natural que el que ha sido cuidado en un huerto ecológico/orgánico. ¿el agua de la lluvia? ¿los rayos del sol? No, no hay ningún producto más natural que la fruta, la flor, las plantas...

También me estaba preguntando si la fruta que crece del arból es un producto, si la flor que crece en el campo es un producto o si este post o yo mismo somos productos. Quizás algunos expertos en productos naturales puedan contestarme estas preguntas. El que se sienta aludido sabe lo que estoy diciendo y sintiendo.

Bueno, vamos al tema, que estoy filosofando demasiado.

Goyo tiene dividida una de sus zonas de cultivo en dos. En la primera huerta, tiene muchísimas flores y algunos árboles frutales como papayeras o limoneros.

En la segunda zona de cultivo, Goyo tiene plantados muchos más frutas y hortalizas, como pimientos, lechugas, coles, tomátes o el caracteristico plátano, tan abundante en Canarias.


English
Hello again, lovers of the natural.

I would like to share with you some good photos of the natural products that my friend Goyo has planted in his organic / ecological garden, in which no type of poisons or artificial supplements are used.

While I was editing these photographs, I was wondering if there is any more natural product than the one that has been taken care of in an organic / organic garden. The rain water? The sun's rays?
No, there is no product more natural than fruit, flower, plants ...

I was also wondering if the fruit that grows from the tree is a product, if the flower that grows in the field is a product or if this post or I are products. Maybe some natural products experts can answer these questions. Whoever feels alluded knows what I am saying and feeling.

Well, let's go to the subject, I'm philosophizing too much.

Goyo has divided one of its growing areas in two. In the first garden, it has many flowers and some fruit trees such as papayas or lemon trees.

In the second growing area, Goyo has planted many more fruits and vegetables, such as peppers, lettuce, cabbage, tomatoes or the characteristic banana, so abundant in the Canary Islands.
---
Zona 1 / Zone 1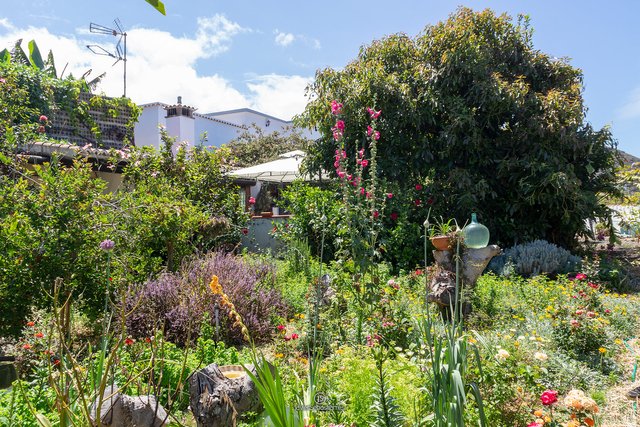 ---
Papayas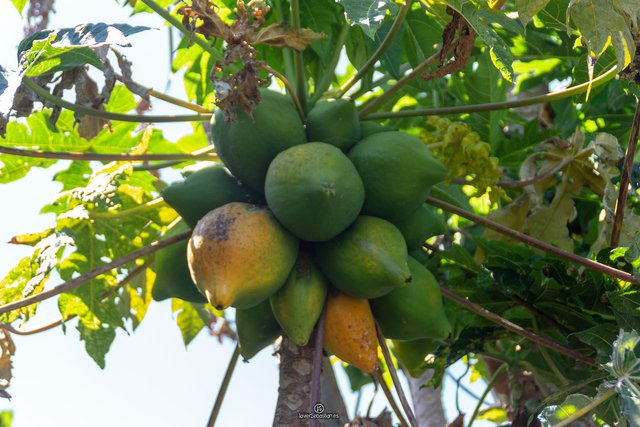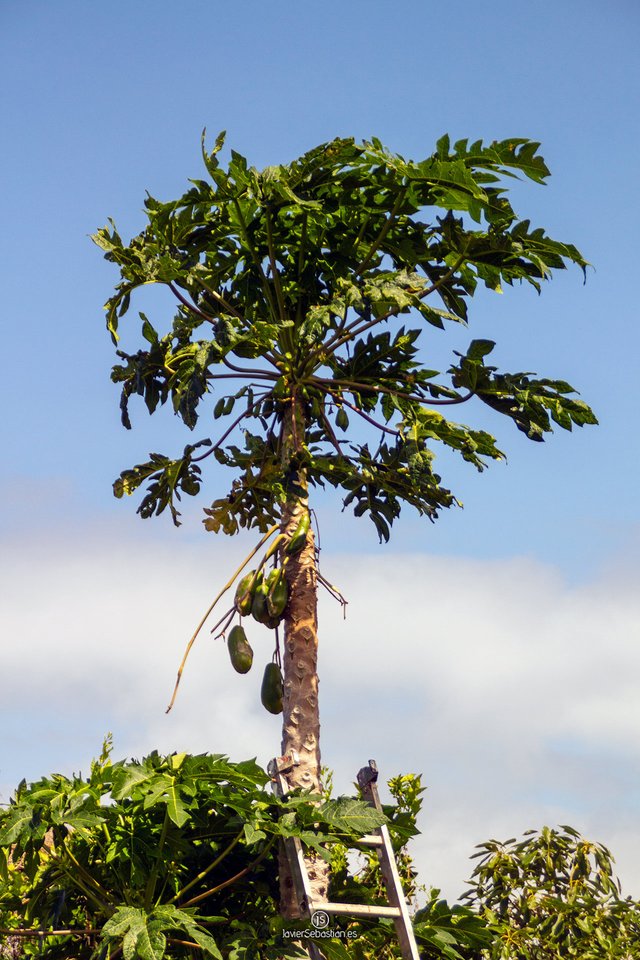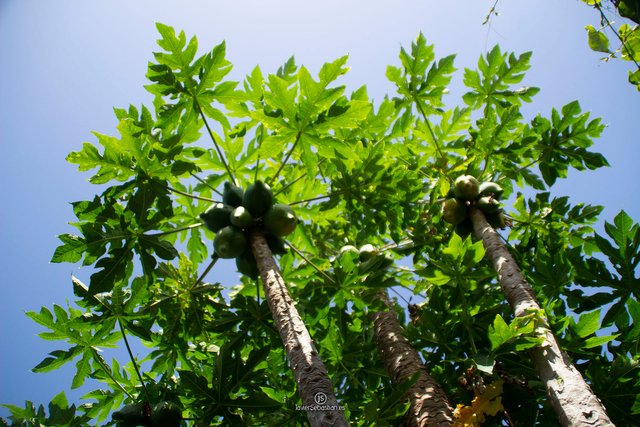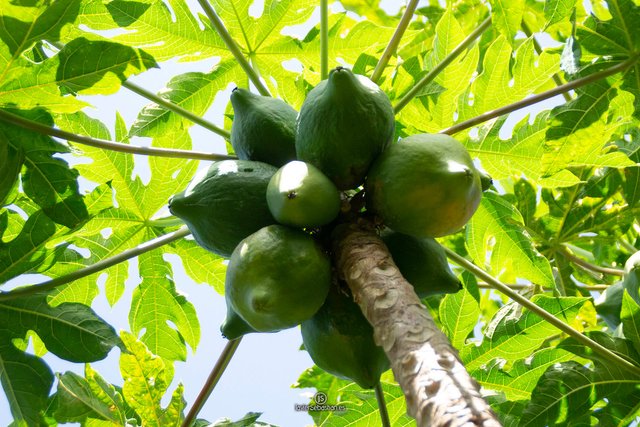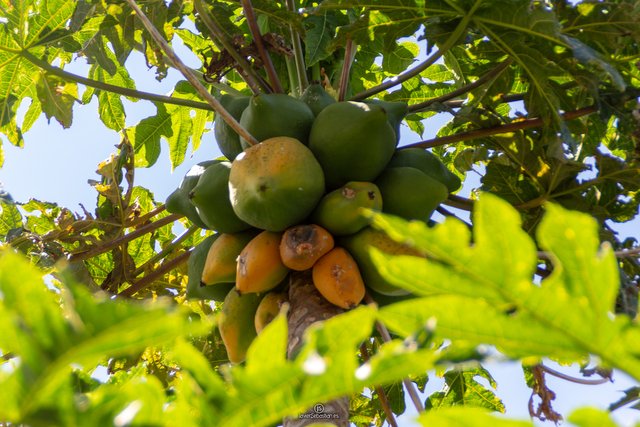 ---
Zona 2 / Zone 2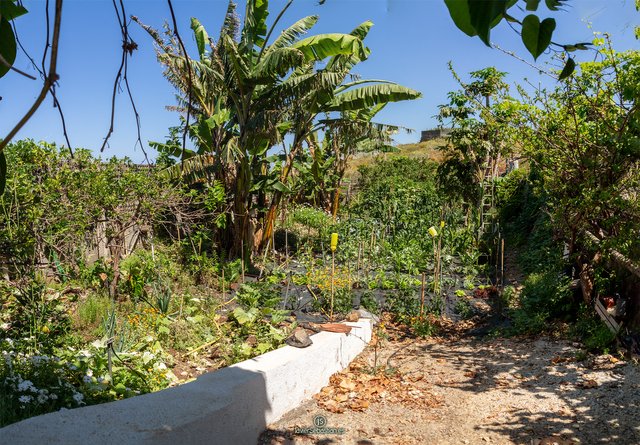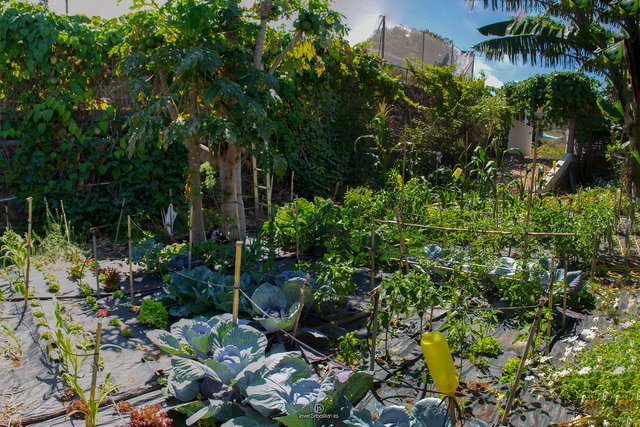 ---
Plátanos / Bananas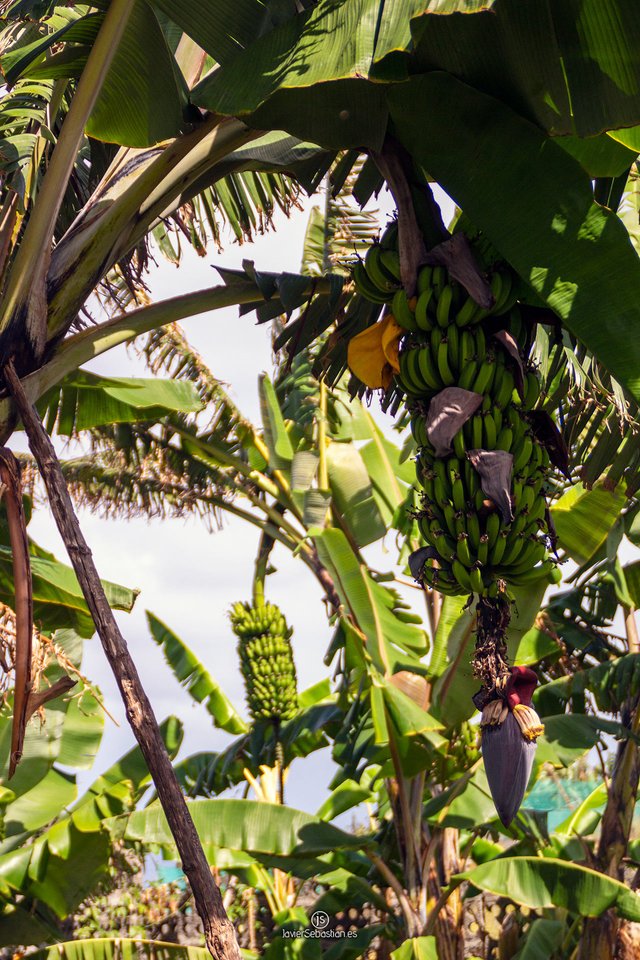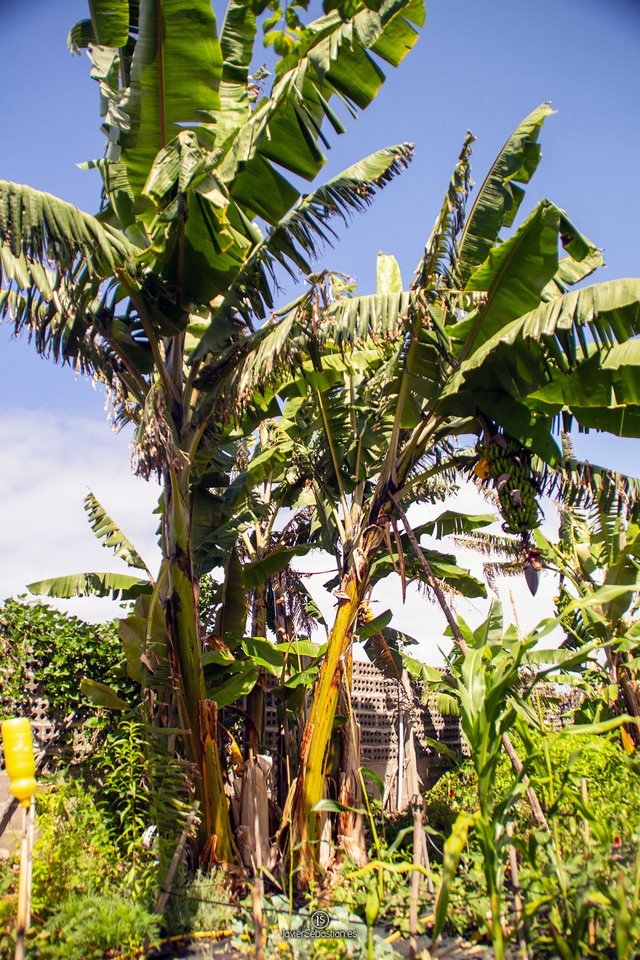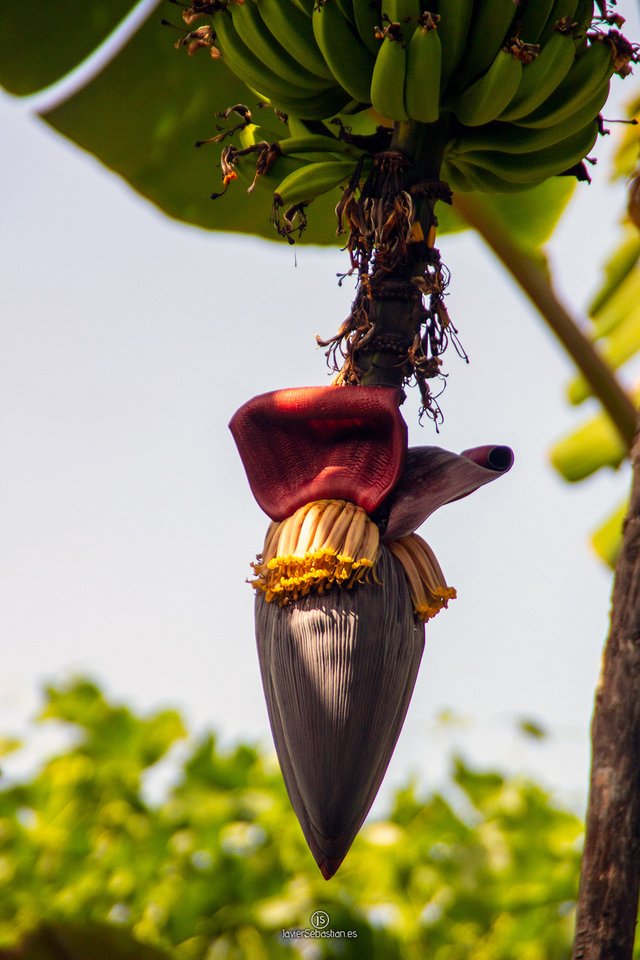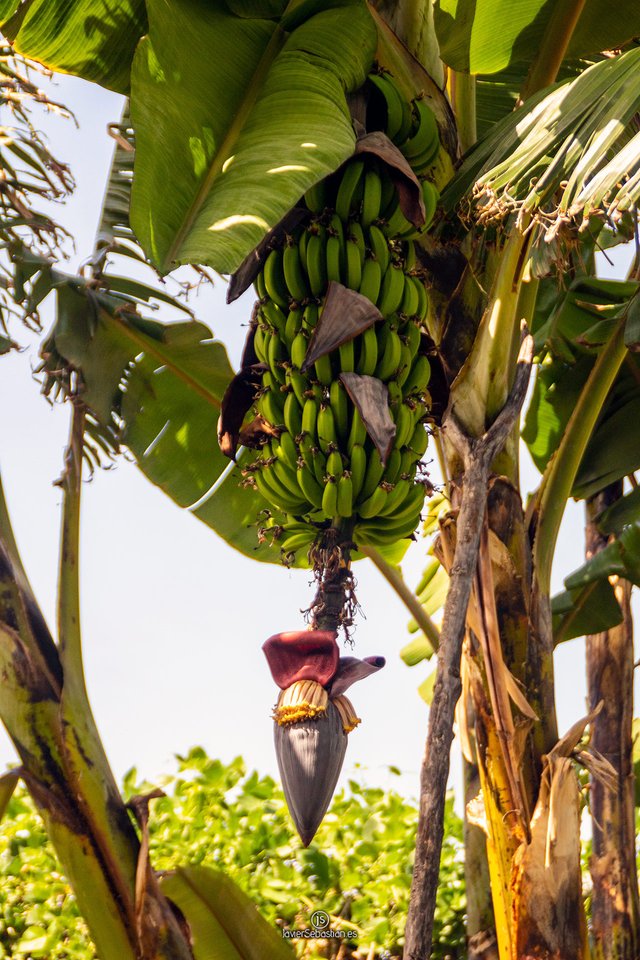 ---
Pimientos / Pipers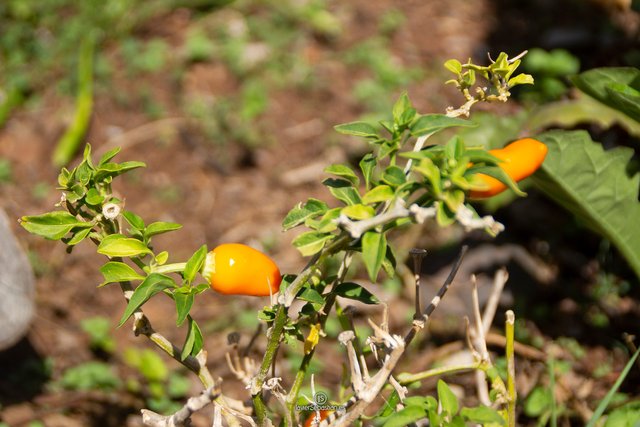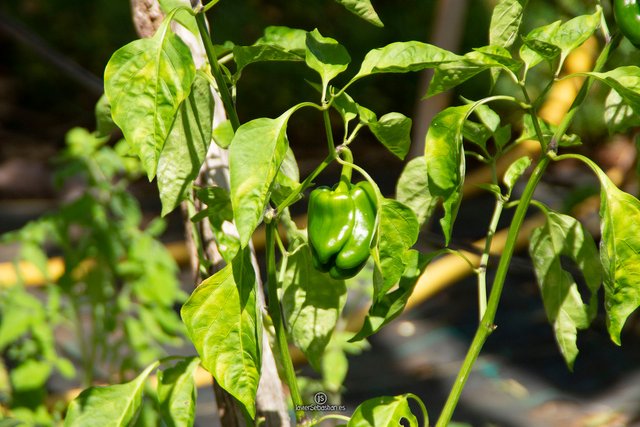 ---
Tomates / Tomatoes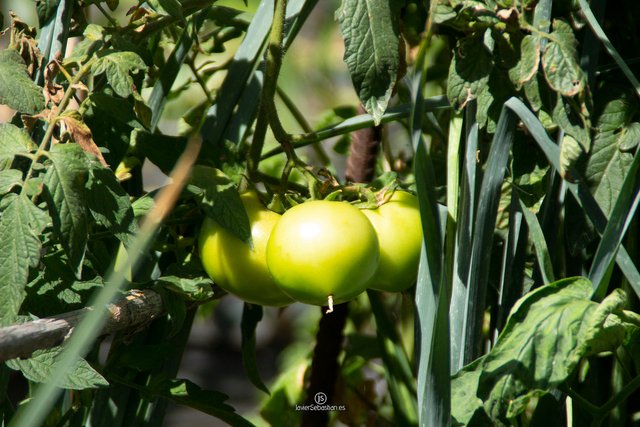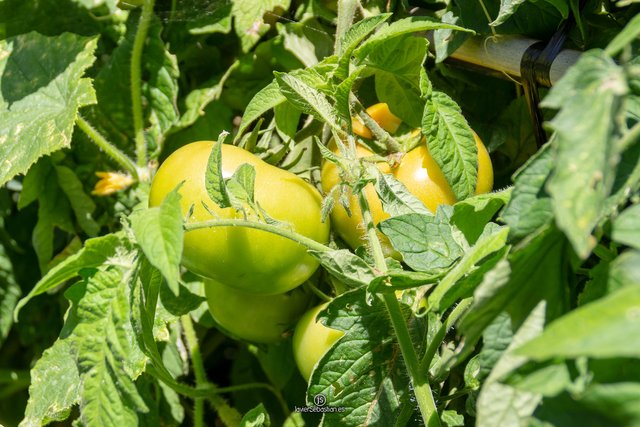 ---
Lechugas / Lettuces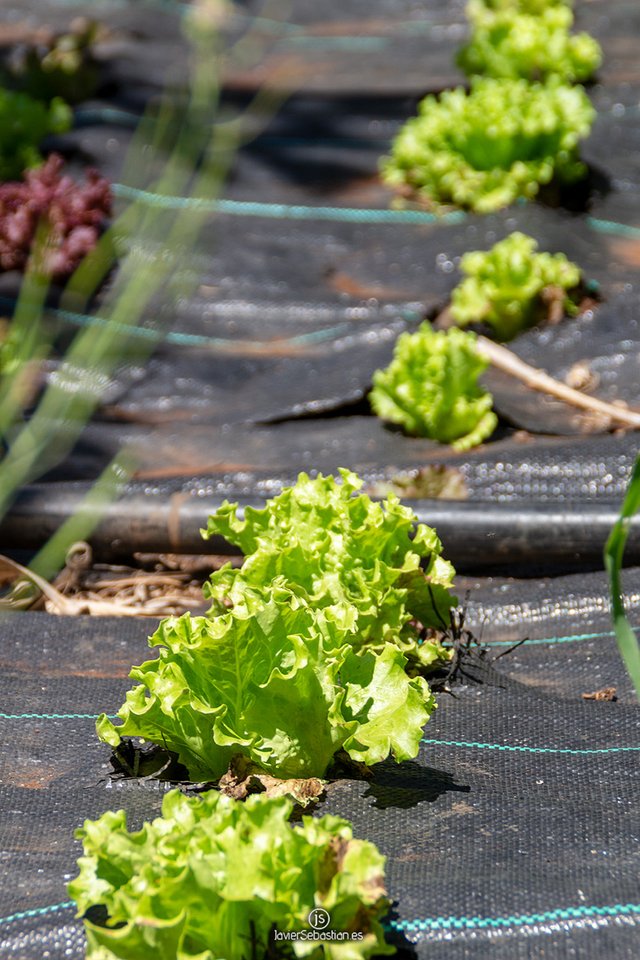 ---
Coles / Cabbages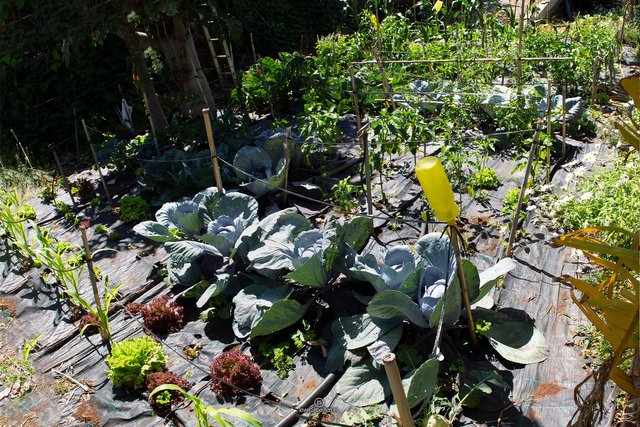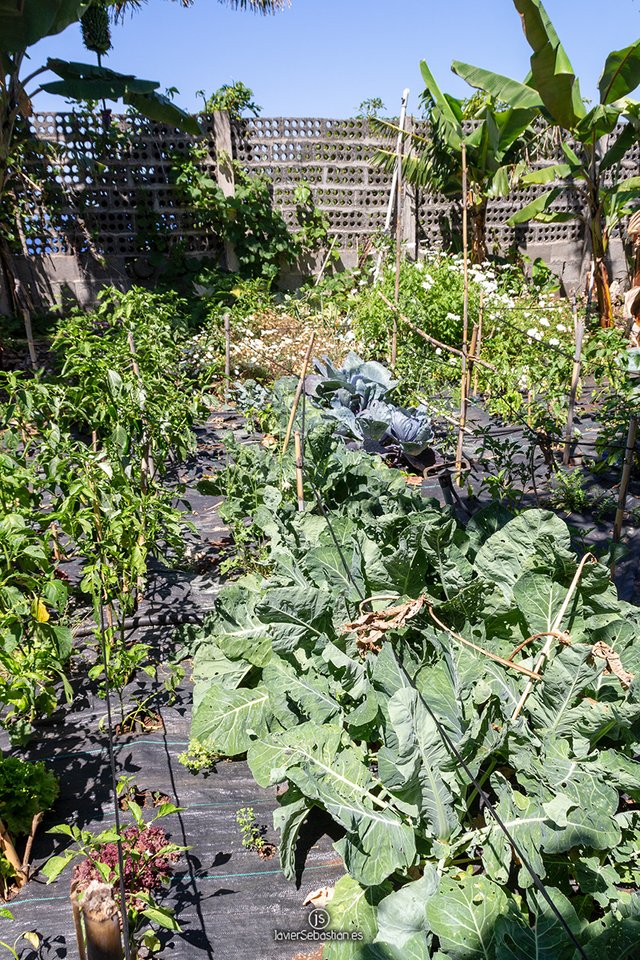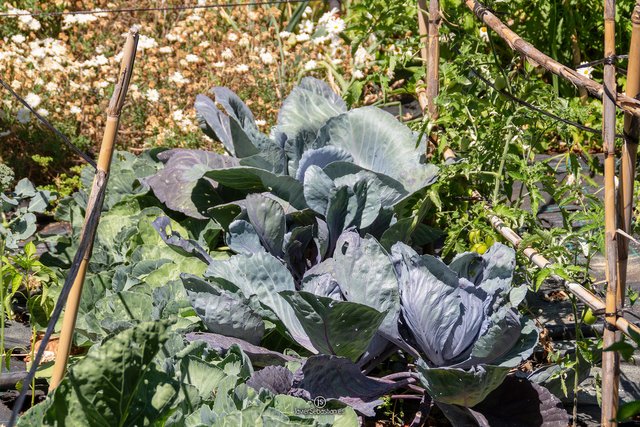 ---
Español
Goyo vende sus productos los sábados, en el mercado local de su localidad, Puntallana, Islas Canarias.

Sinceramente espero que este post tenga la calidad suficiente para que sea apreciado por expertos en productos naturales. Intentaré compartir más cositas sobre este tema muy pronto. Me queda en el tintero las miles de flores que hay plantadas en este huerto ecológico.

¡ABRAZOS!
---
English
Goyo sells its products on Saturdays, in the local market of its locality, Puntallana, Canary Islands.


I sincerely hope that this post has sufficient quality to be appreciated by experts in natural products. I will try to share more things on this topic very soon. The thousands of flowers that are planted in this organic garden remain in the inkwell.

HUGS!
Y recuerda: Más natural que estos productos: el agua.
And remember: More natural than these products: the water.
---


www.javiersebastian.es


Copyright: Javier Sebastian, Canary Islands. All my images are original.
If you want to buy any of my visuals, please drop me a message, I'm on Discord: JavierSebastian#5816
---
Facebook | Twitter | Instagram | Youtube | Presearch | Brave | Invite me a Coffee | Patreon
---
I use these services to earn token while surfing the web. These are my referral links.


I use this service to BUY CRYPTO with my CREDIT CARD. This is my referral link.