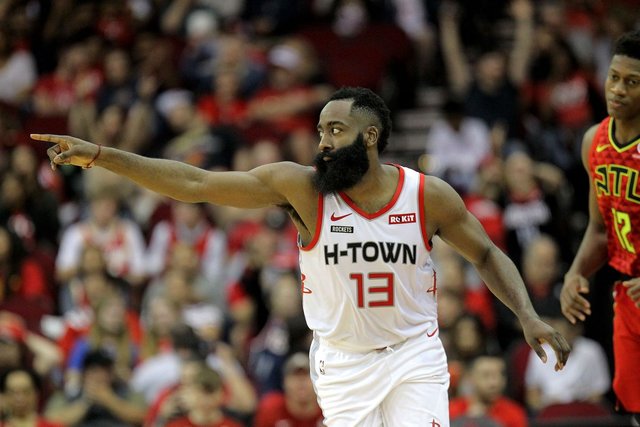 What's up basketball fans! I am here again @dwin0603 to give you another exciting basketball discussion for another episode of NBA Talk, and today we will present to you our NBA best player of the day. Let's start!
We had a lot of games today and a lot of NBA stars show up but one of them was above all performances today. That is none other than "The Beard" James Harden of the Houston Rockets. Harden was the best player tonight finishing with a terrific 41 points, 10 rebounds, and 10 assists. Not only that, but he also blocked 3 shots. Who says James Harden is not playing defense?
And for our honorable mention, it was his opponent, Trae Young of the Atlanta Hawks who finished the game with 42 points, 13 rebounds, and 10 assists. What a badass performances by both of these gentlemen. Now, let's take a look at Harden's highlights!