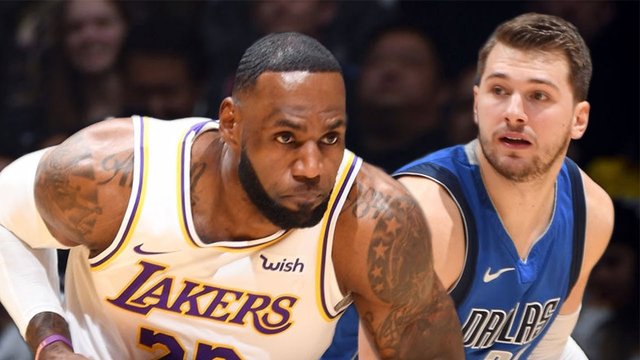 What's up basketball fans! I am here again @dwin0603 to give you another exciting basketball discussion for another episode of NBA Talk, and today we will present to you our NBA best player of the day. Let's start!
The AD-less Lakers defeated the Dallas Mavericks 129-114 led by our NBA Player of the Day none other than LeBron James. Year 17 but still, King James is breaking records as he moved up to fourth place in career field goal made surpassing Michael Jordan with 12,193 after a spinning layup in the third period.
James led the Lakers as they easily beat Luka Doncic and the Dallas Mavericks. James finished the game with 35 points, 16 rebounds, and 7 assists. Kyle Kuzma added 26 points.
Honorable Mention: DeMar DeRozan who finished with 36 points, 9 rebounds, and 9 assists but end up with a crushing defeat against the Memphis Grizzlies.