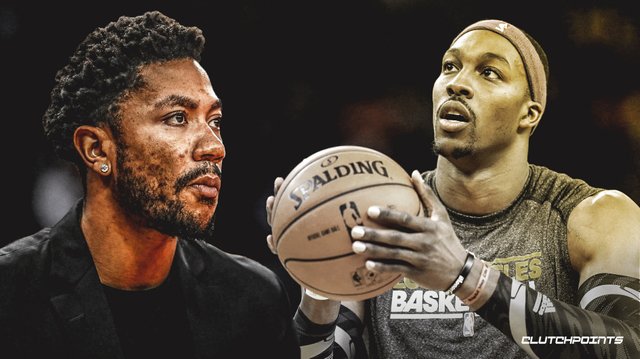 What is going on here on NBA EXPRESS once again I am here to stir up some news and rumors circling around the world of basketball. I knew most of us once became a fan of either Dwight Howard or DRose as both once known to be dominant in their own way.


Howard is in the Lakers and despite quite getting old he re-emerge his self as a defensive tanker for the Lakers this season again, not the number one option anymore but effective enough to get the Lakers over the hump in some of the games he played.


But one thing I want to see more is what if Derrick Rose can somehow work his fate and get to the Lakers and be that starting point guard for the Lakers or maybe leading the second unit.


DRose has shown flashes of his former MVP self in several occasions last season and is actually playing good this season as well. He might be the missing link for LA to capture again the title in this heavy loaded Western Coast.


This is the first season again after almost a decade that the Lakers is considered to be a title contending team but their fellow LA which is the Clippers is in the way so don't be surprised if either to make a move and try to get an edge over the other.


PROMO LINKS:
https://www.facebook.com/nbacourtvision
https://www.facebook.com/JulsPorts
https://www.facebook.com/animecravers
https://www.facebook.com/librengcrypto
https://steemit.com/@julstamban
https://twitter.com › engrjulstam
https://www.facebook.com/hooppress/