Many steem members can see the potential of LEO and NEOXAG tokens.
I started to take note of delegation of SP to earn NEOXAG when @zaku announced on discord about @r2cornell's delegation of 10k SP to @neoxiancityvb.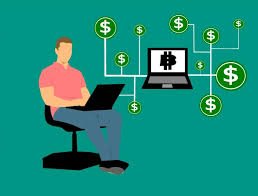 Then I was thinking about delegation with tokens as reward that I do get from @actnearn monthly for delegation.
It was then shared on discord that something like this was happening and @zaku was preparing a post on it.
Those who know about NEOXAGM that was last sold at the price of 250 steem/$73.09.
It is quite a crazy high price.
Delegating to @neoxiancityvb would allow me to earn neoxag tokens passively too since the miner is too expensive for my investment at this moment.
In a nutshell, steem members can send neoxag via steem-engine to get an upvote for their post and the received neoxag can be added to reward pool.
The reward pool would then at a certain time distributed to the delegators based on the amount of delegation made.
More details can be found in the post of @zaku below.
https://steemit.com/neoxian/@zaku/introducing-neoxag-bid-bot-sink-delegate-steem-power-and-earn-neoxag-each-and-every-day-passive-profit-for-upvote-buyers
Similarly, @steem.leo also has such a system and allow delegators to earn LEO tokens passively.
https://steemit.com/steemleo/@steem.leo/introducing-the-leo-bid-bot-sink-or-delegate-and-earn-passive-leo-each-day-help-the-steemleo-community-by-burning-leo-tokens
I have proceeded to delegate 200 SP to @neoxiancityvb for neoxag tokens and 200 SP to @leo.voter for LEO tokens.
Below is a screenshot of my delegation to earn passive tokens.

Regardless of how much of the tokens that I would get passively, I would have supported both communities since both are great initiative.
With the price of steem at such a low price, we can earn tokens by delegation is really a great opportunity but this is only my personal opinion and not financial advice.
Disclaimer: This is my personal reflection and I am not in any position to instruct anyone what they should do. I am not responsible for any action taken as a result of this post. My post can only be a reference for your further research and growth. By reading this post, you acknowledge and accept that. All images and pictures were taken from google images that are free from copyright under labelled for reuse.